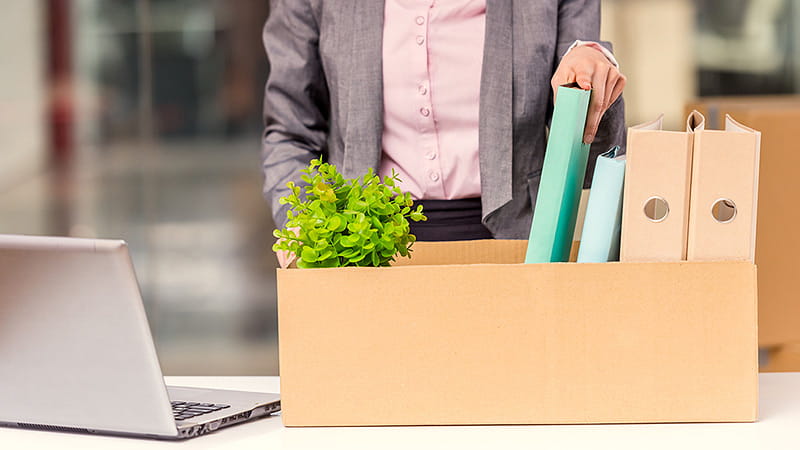 I AM currently in a strange phase of transition. After nearly 17 years, I am leaving St. George's for a new role. I am excited about the approaching change, but immensely sad to be saying farewell to many friends, colleagues and students who have, since 1999, made London SW17 such a splendid place for me to be.
As I fill embarrassingly large numbers of bin liners with rubbish from my office, shred documents and begin to think about how to transport shelves of books and files (the digital communication revolution has not had much impact in my corner of Tooting) across London, I have been thinking a lot about the ethical dimension of moving on. Goodbyes and departures are common in healthcare. From significant life choices about where to work to the routine "handover", clinicians are often stepping away from decisions and care in which they have been intimately involved. What does it mean to "leave well"?
The essence of the "good" departure seems to depend on having the capacity and the will to hold others in sight. The person leaving has to be able and willing to consider what is going to happen after he or she departs and what it will be like for those who are left behind. It is a matter of moral imagination and a commitment to the interests of others, be they colleagues, students or patients.
The duties that attach to a professional when he or she is present must be conceptualised as continuing beyond the point at which they have left the building. An individual may no longer be doing specific tasks or making decisions, but there is nonetheless a responsibility that endures, even beyond the contractual. It is a responsibility borne of virtues (regular readers will know that these are my "go to" ethical premise): those of loyalty, compassion, conscientiousness and reliability. It demands that the person who departs recognises that healthcare is inherently a team sport: the individual is always part of a group that is striving to provide consistently excellent care and that exists to serve others.
The essence of the "good" departure seems to depend on having the capacity and the will to hold others in sight.
The seemingly small details are, in fact, moral choices when it comes to leaving well. Whether the notes are complete and intelligible, whether the tests have been followed up as promised, whether the information in the handover was accurate, whether the patient's questions have been answered are all matters of ethics as much as they are matters of administration or organisation. Many readers will have had the experience of taking over from someone who did not offer a good handover (or indeed, any handover at all) or beginning a job where they were clueless about what was expected and how to meet those expectations. Those may be formative experiences, but they are not necessary or desirable. Whether it is the end of a busy single shift or the culmination of a thirty-year career, leaving well requires attention to, and care for, those who remain.
In addition to the practical aspects of departing, for however long, there is, I think, an ethical disposition that is required to leave well – the recognition and acceptance that others may, and almost certainly will, do things differently and affording colleagues and successors the discretion to make decisions and choices without the spectre of disapproval or criticism. Offering to maintain relationships can be positive, but undermining colleagues by remaining a "backseat driver" is not. Nor is leaving an opportunity to complain and diminish morale. However frustrating the circumstances may be at the point of departure, remembering that those who remain are committed to providing service in those circumstances is essential.
What of ritual and leaving well? I confess to loathing parties, speeches and what my Irish grandmother would have described as an "unholy fuss". I have spent the last few weeks imploring friends and colleagues to allow me to turn off my office lights and let me slip down the backstairs on my last day. Yet they have gently reminded me that the marking of a departure is important. What's more, they've pointed out, it is important for other people to be able to bid farewell. It is, they were too polite to say, not about me but about what I can and should be doing for other people – the people who have made the last 17 years such a pleasure and a privilege.
So, on the 3rd June, I will be gathering for a tea party. I will doubtless be emotional and the chances of that unholy fuss my grandmother warned me against are high. I hope though that I will be leaving well. And, before that day, each time I hand over a file, brief a colleague or shred a document, I'll remember that these are ethical acts for people I love.
Deborah Bowman is Professor of Bioethics, Clinical Ethics and Medical Law at St George's, University of London
This page was correct at the time of publication. Any guidance is intended as general guidance for members only. If you are a member and need specific advice relating to your own circumstances, please contact one of our advisers.
Read more from this issue of Insight
Insight (formerly Summons) is published quarterly and distributed to all MDDUS members throughout the UK. It provides a mix of articles on risk, medico-legal and regulatory matters as well as general features and profiles of interest to our members. Browse all current and back issues below.
In this issue