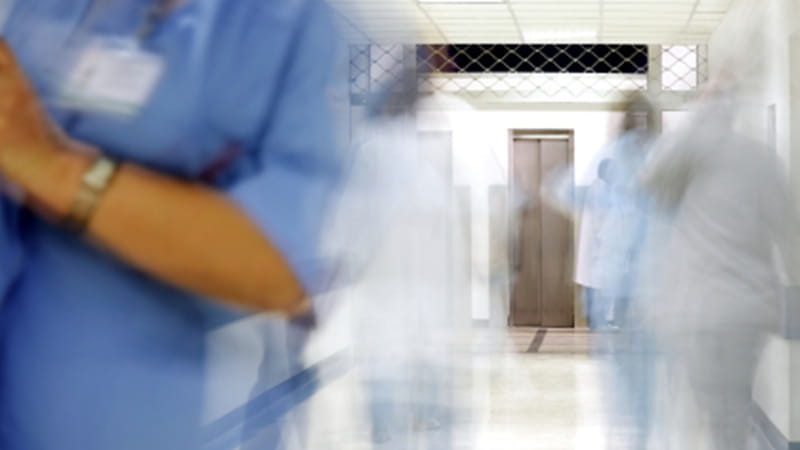 WE HAVE all been there. A busy shift covering the wards. A chaotic admissions unit. Endless bleeps asking you to prescribe medicines, chase-up blood tests and review patients. It can often feel like your to-do list is growing faster than you can clear it.
So what is the solution? One obvious possibility would be to add things to the bottom of the list as you go along and methodically work your way through them from the top. However, as any foundation doctor knows, this is neither practical nor ethical when working in a clinical setting. The alternative, and more appropriate, strategy is to prioritise work as you go along according to clinical need.
As sensible as this approach appears, it inevitably leads to many smaller outstanding jobs at the end of your shift. You may have also been unlucky enough to have dealt with one or two very sick patients who consumed a disproportionate amount of your time.
So what do you do when your shift is coming to an end and it is time to handover to the next doctor? Do you pile them high with everything you haven't done and risk their disapproving stare? Or do you make light of everything and tell them "there isn't much going on" or "everything's fine" and make a sharp exit?
High risk
The British Medical Association defines handover as "the transfer of professional responsibility and accountability for some or all aspects of care for a patient, or a group of patients, to another person or professional group on a temporary or permanent basis." Clearly doctors don't just handover to another doctor at the end of their shift, they handover to many different colleagues on many different occasions throughout their work.
The risks associated with clinical handovers are considered a cause for concern by the World Health Organisation, the Royal College of Physicians, the Royal College of Surgeons, the Health Foundation and the GMC. Despite guidance issued by many of these organisations, there has been little improvement over the years and it remains one of the highest risks to patient safety.
Mistakes can happen in any situation that involves a handover. However, there is a significantly greater risk when patients are handed over between day and night duty, when they are admitted into the hospital and when they are transferred to a different ward. In all of these circumstances it is easy to see how crucial information may be missed in a busy setting, which is all the more reason to ensure you are not part of the problem.
Doing it right
A handover requires effective communication between at least two people. Imagine a scenario in which you are bleeped by a ward to see a patient who is still waiting from three hours before you even started your shift. Or you are contacted because your predecessor had requested staff bleep you to follow-up on their action plan, but you know nothing about the patient or this plan. Whilst it may be easy, and indeed human, to curse your predecessor for a poor handover, this will do nothing to improve your situation and will certainly be of little comfort to your patient. Unfortunately, we can't control our colleagues and what they tell us, but we can be responsible for what information we request and the environment in which we receive it.
Location, location, location
Consider the scene. You are about to start night duty covering the wards and the doctor from the earlier shift tells you he will pass over the bleep in the doctor's mess. You arrive to find him talking to several other colleagues in a busy room, whilst also getting ready to leave. He hands you the bleep saying "not much going on really" before muttering those fatal words: "hope it's a quiet one".
A clear and effective handover was always going to be difficult in this situation. Ideally, try to find a quiet location where you will not be interrupted. A handover is also something important enough to warrant both of your time, so don't feel rushed. Staying an extra 10 minutes or arriving 10 minutes early to make time for a good handover may be the most important part of your entire shift.
Essential details
You need to know what is going on and where, so you can prioritise your work and ensure important blood results or sick patients are not missed. If you are the one handing over to a colleague, remember you are their primary source of information. Don't rely on nursing or other members of staff to act as your safety net; they can get easily distracted with other responsibilities and it is not their job to ensure your work is carried out once it has been delegated to you.
Make sure what you do handover is relevant. No one wants to receive an exhaustive summary for every patient when starting a shift covering the wards, but similarly they need to know anything that may be important.
And always try to make sure what you handover is accurate. I remember starting one night shift being asked to certify the death of a patient in cubicle 3, bed 2. Unfortunately the deceased patient was actually in cubicle 3, bed 3. Needless to say the unsuspecting patient in bed 2 was in for a rude awakening when I promptly arrived to confirm his passing. Think about your own experiences on receiving a good and bad handover. What difference did it make to your shift? What additional information was helpful? How could it have been better?
A handover template
This can be a very useful way of ensuring you don't miss important information. Your trust/ health board may have its own internal handover template which you can print and use each time. Alternatively, many are available online. The Royal College of Physicians has developed a particularly good toolkit. The Royal College of Surgeons has similar guidance from 2007 outlining the minimum level of information for handovers.
So remember, no matter how tempted you might be to escape after a hectic day, don't rush your handover. Ensure the information you give is relevant, accurate and includes all the essential details.
Dr Naeem Nazem is a medical adviser at MDDUS
This page was correct at the time of publication. Any guidance is intended as general guidance for members only. If you are a member and need specific advice relating to your own circumstances, please contact one of our advisers.
Read more from this issue of FYi
FYi is published twice a year and distributed to MDDUS members in Foundation Year 1 and Foundation Year 2 training programmes and final year medical students throughout the UK. It provides a mix of articles on risk, medico-legal and regulatory matters as well as general features and profiles of interest to trainee doctors. Browse all current and back issues below.
In this issue