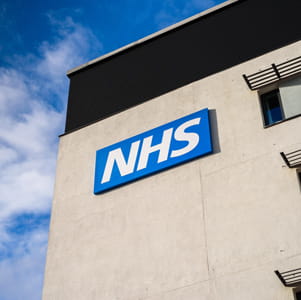 NHS staff shortages are well documented with thousands of unfilled UK posts. Vacancy rates for doctors in England are estimated at seven per cent with some surveys suggesting GP vacancies could be as high as 12 per cent.
A problem so stubbornly difficult to resolve has inspired a drastic proposal from the Department of Health (DoH): mandatory NHS service.
A recent consultation suggested that newly trained doctors in England should work in the NHS for a minimum term of up to five years or more. Those who leave early to work for a different organisation or overseas could be ordered to repay the "recoverable elements" of funding invested in their education. The cost of training a doctor in England is estimated at £230,000 and the DoH is keen to ensure tax payers "obtain a return on this investment".
In return, the DoH plans to increase the number of annual medical school training places by up to 1,500 in a bid to make the NHS "self-sufficient". But would this be an effective solution to NHS workforce woes?
Health secretary Jeremy Hunt has compared his proposed scheme to the one offered by the Armed Forces which also requires a minimum service period. But unlike the DoH plans, there is a financial incentive. The Army Medical Services Professionally Qualified Officer bursary scheme offers UK medical students within three years of graduation £10,000 per year plus a £45,000 lump sum on completion of military training.
With no mention from the DoH of any financial input, new doctors would be obliged to carry out mandatory service after having paid (or incurred debt for) their own tuition fees and other costs.
Proponents of the DoH scheme believe this is only fair given the full cost of training a doctor. Health Education England chief executive Professor Ian Cumming said the proposals offer a "clear commitment to a sustainable future home-grown medical workforce. And one respondent to an October 2016 poll in GP Online said: "The NHS subsidises medical training and it is only right that some of that investment is returned."
But despite Professor Cumming's views, critics fear the threat of a financial penalty would deter potential doctors, particularly those from poorer backgrounds. In their consultation response, the British Pharmacological Society argue that medical students already graduate with some of the highest levels of debt of any undergraduate course, sometimes as much as £80,000. They said: "[W]e do not see how a further burden of debt is likely to encourage graduates to stay in medicine, given they will never be able to pay it in their lifetimes."
Stress and burnout affect a large number of medical professionals. While the promise of up to 1,500 extra training places annually would be a positive step in addressing issues around understaffing, many believe mandatory service would only increase stress. British Medical Association chairman Dr Mark Porter warned: "Demotivated, burnt-out doctors who don't want to be in their jobs will not be good for patients." He called on the DoH to instead tackle the root causes of the NHS workforce crisis.
In their consultation response, the Royal College of Anaesthetists said: "Tying doctors to posts in the UK by instituting financial penalties risks a fall in standards and even higher levels of unhappiness amongst junior doctors", adding: "Students should be selected on their commitment to work in the NHS and posts should be of sufficient quality for doctors to want to stay in the UK."
Similarly, the Association of Surgeons in Training (ASiT) and the British Orthopaedic Trainees Association (BOTA) "firmly oppose" the proposal, stating that "mandating a period of NHS service will negatively impact patient care and surgical training." And, rather than increasing medical workforce recruitment and retention, they believe mandatory service (or "conscription" as they describe it) would be "detrimental to the motivation of dedicated, committed doctors, at a time when low morale is already well documented."
In addition to concerns over debt and morale, it is not clear whether mandatory service would be effective in preventing doctors from leaving the NHS. If five years of mandatory service begins at qualification, most doctors would stay for two years of foundation training regardless of future plans. Many would also likely undertake specialty training for at least three or more years, by which point the mandatory service period would have ended.
There is also the matter of enforcement and the extent to which the DoH is prepared to pursue and take action against those who refuse mandatory service and refuse to pay a penalty. Would they issue a default notice? Initiate court action? Or seek to deduct money from a doctor's salary to recover the debt?
ASiT and BOTA say that "the vast majority" of trainees who leave the NHS to work abroad return within three years anyway. They have urged the DoH to abandon mandatory service plans "for the good of patients, medical students and trainees".
Joanne Curran is associate editor of Insight
This page was correct at the time of publication. Any guidance is intended as general guidance for members only. If you are a member and need specific advice relating to your own circumstances, please contact one of our advisers.
Read more from this issue of Insight
Insight (formerly Summons) is published quarterly and distributed to all MDDUS members throughout the UK. It provides a mix of articles on risk, medico-legal and regulatory matters as well as general features and profiles of interest to our members. Browse all current and back issues below.
In this issue