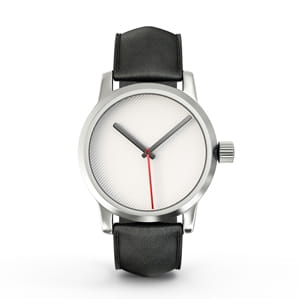 IT'S a common dilemma for clinicians – when are "tokens of gratitude" more than just that and is it ever really okay to accept a gift from a patient?
NHS England recently published new guidelines which it claims will "strengthen the management of conflicts of interest and ensure that the NHS is a world leader for transparent and accountable healthcare". These came into force on 1 June 2017.
The guidance permits staff to receive "small tokens of gratitude from patients", such as a box of chocolates, but requires them to decline anything that could be seen to affect professional judgement. Gifts with a value over £50, accepted on behalf of organisations, will have to be declared.
The guidance does not apply to independent and private sector organisations, general practices, social enterprises, community pharmacies, community dental practices, optical providers or local authorities. However, these organisations are being "invited" to consider implementing the guidance as a means to effectively manage conflicts of interest and provide safeguards for their staff.
NHS organisations in England are required to maintain a register which lists potential conflicts of interest among all staff and includes hospitality received and involvement in sponsored events and private business interests. Abuses of NHS standards of business conduct still occur, with a series of reports in the mainstream media in 2015 of health officials found to be on the payroll of certain drugs firms and others discovered to have been put up in luxury hotels. The industry's own regulator concluded that "unacceptable" levels of hospitality had been accepted.
The critical point here is one of "transparency" which must prevail within a publicly funded health service, and a publicised register of interests will attempt to ensure national consistency.
In a recent call to the MDDUS advisory line, a GP asked for advice in regard to a watch received in the post, along with a note from a patient thanking him for providing excellent care. An enclosed receipt revealed the watch cost over £400. The practice partners were happy for the GP to keep the watch as the patient would probably be upset if it was returned but the GP wanted to check with us if it was okay.
In Good Medical Practice, the GMC states: "You must be honest in financial and commercial dealings with patients, employers, insurers and other organisations or individuals". It goes on to stipulate that doctors must not ask for or accept any gifts or hospitality that may affect the way they treat patients. The guidance also states that doctors must not encourage patients to give, lend or bequeath money or gifts that will "directly or indirectly benefit you".
It cautions in general that any doctor receiving a gift or bequest must always consider the potential damage this might cause to the patient's trust in the doctor or the public's trust in the profession. Doctors should therefore refuse gifts or bequests that could be perceived as an abuse of this trust.
However, the GMC advises that doctors may accept unsolicited gifts from patients or their relatives provided:
this does not affect, or appear to affect, the way you prescribe for, advise, treat, refer, or commission services for patients
you have not used your influence to pressurise or persuade patients or their relatives to offer you gifts.
The other matter to consider is registering the gift in line with Performers List regulations. Gifts with a value of over £100 should be entered on a practice gift register along with the name of the patient, doctor and approximate value. (The new NHS England guidance suggests lowering this figure to £50). Health authorities can request sight of such registers and the register itself must include information which identifies the name of the donor, nature of the gift and its estimated value.
It's important to note that although these regulations only cover England, equivalent sets of regulations operate in the other UK countries.
Members should also be aware of the provisions of the Bribery Act 2010. The Act repeals all previous statutory and common law provisions in relation to bribery, instead replacing them with the crimes of bribery, being bribed, the bribery of foreign public officials, and the failure of a commercial organisation to prevent bribery on its behalf. This could be relevant, for example, if a doctor is suspected of receiving a gift or money as an inducement into providing a particular service or preferential treatment.
So the bottom line is to make sure that your organisation maintains a gift register, and consider the guidance and relevant law which applies to the country in which you are practising.
Alan Frame is a risk adviser at MDDUS
This page was correct at the time of publication. Any guidance is intended as general guidance for members only. If you are a member and need specific advice relating to your own circumstances, please contact one of our advisers.
Read more from this issue of Insight
Insight (formerly Summons) is published quarterly and distributed to all MDDUS members throughout the UK. It provides a mix of articles on risk, medico-legal and regulatory matters as well as general features and profiles of interest to our members. Browse all current and back issues below.
In this issue