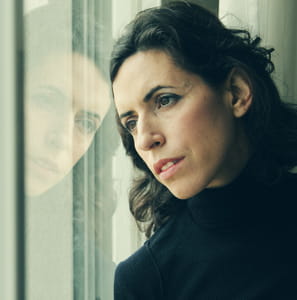 MDDUS recognises the importance and value of reflective practice for practitioners. In this summary of frequently asked questions on reflective practice, I provide some helpful answers, with practical guidance as to how to undertake and document reflection in everyday practice.
What is reflective practice?
Reflective practice has been defined as:
"The process whereby an individual thinks analytically about anything relating to their professional practice. The intention is to gain insight and use the lessons learned to maintain good practice or make improvements where possible."*
Why is reflective practice important?
Reflective practice gives greater insight and self-awareness, which increases learning, development and ultimately improves patient safety. Being a reflective practitioner is helpful for appraisal and revalidation, and enables a doctor to meet their professional obligations. Appropriate and competent reflective practice also assists in dealing with complaints and significant events, as well as at inquests/FAIs and in responding to regulatory, disciplinary or performers list enquiries.
Is there any specific guidance on reflective practice?
Yes. Consult The reflective practitioner: guidance for doctors and medical students, which was developed jointly by the Academy of Medical Royal Colleges, the UK Conference of Postgraduate Medical Deans (COPMeD), the General Medical Council (GMC) and the Medical Schools Council.
What should I reflect on?
Reflection is part of everyday practice. It is important to remember that positive and negative experiences can generate meaningful reflections. Reflection can take place both during and after a situation or event. The thinking should be structured to capture, analyse and learn from the experience. Different experiences can be reflected on, including clinical events/interactions, complaints, compliments, research pieces, audits, conversations with colleagues and team meetings.
How should I document reflection?
Reflective notes should focus on learning identified and any planned actions arising from their reflections. Factual details of a case should not be recorded in appraisal or learning portfolios (although the guidance makes clear that verbal discussions between the doctor and supervisor should include such details). Reflective notes should contain only anonymised information. It is important to remember that removing a patient's name, age, address or other personal identifiers may not be enough. Situations or events described in combination with other data may also easily identify patients, so extra care is required. This is discussed in detail in the joint guidance.
What is a reflection template?
The joint guidance provides a helpful list of different templates that can be used to record reflection and learning. These are based on different theories of reflection and education.
How should I choose which reflection template to use?
Each template leads the practitioner through a different series of questions, prompting deep thinking and analysis of an event. Different practitioners find different templates helpful, and practitioners may use different templates for different types of events.
For example, templates and reflections based on the work of Donald Schön use both "reflection in action", and also "reflection on action". Reflection in action means the practitioner must consider what they were thinking and feeling at the time, and what was influencing that thinking. They may consider what was going on in the background that made them decide to take certain action. The practitioner needs to consider what they were aware of and what they noticed at the time.
Conversely, reflection on action guides the practitioner to consider the situation again subsequently. Having had time to decompress, calm, and with the benefit of hindsight, the practitioner is invited to consider what they think and feel about an event now rather than at the time.
This template is particularly useful for reflecting on an incident that involves clinical decision-making. By reflecting in action, the practitioner is likely to be able to really understand why he/she made a decision that they did at the time, and so be able to learn and consider what could be done differently in future to change the outcome when reflecting on action.
Other templates, such as that based on the Gibbs reflective cycle, ask a practitioner certain questions, and trigger the practitioner to analyse what they did, how they felt and what impact it has had. Templates involving a cycle are useful because they force further learning and reflection, simply by their cyclical nature.
How would reflective practice differ from significant event analysis (SEA)?
The joint guidance makes it clear that reflection cannot substitute or override other processes that are necessary to discuss, record or escalate significant events or serious incidents. All doctors have a professional duty of candour, to be open and honest with patients and those close to them when something goes wrong. This is different to an individual's personal reflections about, and learning from, the incidents and actions they plan to take as a result.
As mentioned above, recording of reflections should not contain factual details. However, documentation of significant events and serious incidents would contain all relevant clinical information in great detail (albeit appropriately anonymised).
For example, consider the case of a missed PSA (prostate-specific antigen) result, where a result was filed away as normal when it was abnormal. The SEA documentation would be detailed as to when the result came in, how it was processed, who processed it, when and what was the outcome. Conversely, for a practitioner's reflection on the matter, it would be sufficient to simply state that the result was filed as normal into the medical records when it was abnormal, before analysing what could have been done to prevent that situation from happening, and what will be changed in the future. The intricate details of when and where the event took place do not need to be included.
Can disclosure of reflective notes be compelled?
The joint guidance highlights that recorded reflections are not subject to legal privilege and that disclosure of these documents may be requested by a court if they are considered relevant. However, there is yet to be a decided case on this point, and whether disclosure will be mandated by the courts is likely to turn on the individual circumstances of each case, what type of detail has been recorded in the reflections/whether they have been anonymised and the type of legal proceedings involved. Members are therefore urged to contact us for further advice in respect of any specific request of this nature.
The GMC is quite clear that they will NOT ask a doctor to provide their reflective notes in order to investigate a concern that is raised about fitness to practise. It is important to remember that it should be rare for a reflective note to contain factual details of a case that have not been recorded elsewhere.
It is vital to remember that if a doctor can provide evidence of insight and remediation when a concern is raised, this may reduce the need for the GMC to take action. Therefore, doctors are invited to provide evidence of insight and learning, and MDDUS will often recommend that members do so. How and in what form would be entirely for the doctor to decide, if they wish to. Therefore, the benefits of reflective practice far outweigh the risks, as documentation of reflective practice can show that a doctor has analysed and learned from a situation, and made appropriate changes to safeguard patients in the future.
---
Ten key points on being a reflective practitioner*
Reflection is personal and there is no one way to reflect. A variety of tools are available to support structured thinking that help to focus on the quality of reflections.
Having time to reflect on both positive and negative experiences – and being supported to reflect – is important for individual wellbeing and development.
Group reflection often leads to ideas or actions that can improve patient care.
The healthcare team should have opportunities to reflect and discuss openly and honestly what has happened when things go wrong.
A reflective note does not need to capture full details of an experience. It should capture learning outcomes and future plans.
Reflection should not substitute or override other processes that are necessary to record, escalate or discuss significant events and serious incidents.
When keeping a note, the information should be anonymised as far as possible.
The GMC does not ask a doctor to provide their reflective notes in order to investigate a concern about them. The doctor can choose to offer them as evidence of insight into their practice.
Reflective notes can currently be required by a court. They should focus on the learning rather than a full discussion of the case or situation. Factual details should be recorded elsewhere.
Tutors, supervisors, appraisers and employers should support time and space for individual and group reflection.
Caroline Osborne-White is a medical adviser at MDDUS
*Link: The reflective practitioner - guidance for doctors and medical students
This page was correct at the time of publication. Any guidance is intended as general guidance for members only. If you are a member and need specific advice relating to your own circumstances, please contact one of our advisers.
Read more from this issue of Insight Secondary
Insight - Secondary is published quarterly and distributed to MDDUS members throughout the UK who work in secondary care. It provides a mix of articles on risk, medico-legal and regulatory matters as well as general features and profiles of interest to our members.
In this issue