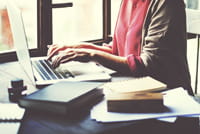 ARE you thinking of a foray into the world of expert evidence? Perhaps you already accept instructions as an expert witness.
Opportunities abound throughout multiple different types of legal proceedings for medical and dental professionals to provide expert evidence. From giving evidence on cause of death in a coroner's inquest, to opining on the standard of care in a clinical negligence action (and many other scenarios in between), expert witnesses fulfil an important and valued role in the legal process.
Many experienced healthcare professionals view expert work as an opportunity to give something back to the profession and to contribute to the wider societal good (or the retirement fund). Others may be grateful for some variation from the churn of the day job. Whatever your reasons, here are some of the things you will want to think about when taking on this type of work.
Avoiding conflicts of interest
Before taking on any new instruction, you should ensure that there is no conflict of interest. Conflicts can arise in various guises, from having been involved in treatment of the patient (or having already provided an expert report for another party in the case – it has happened) to having an existing relationship with a defendant doctor in the case. The existence of such a relationship does not necessarily preclude you from being involved, particularly if the relationship is purely professional and within a small specialty (where there may be relatively few individuals qualified to provide expert input). However, it is important that any such issues are identified and disclosed to the instructing party at the outset, in order that they can give 'informed consent' to proceeding.
Duty to the court
Many civil cases will settle long before they reach a court room, but you should be prepared to go to court and stand by your opinion should the matter get that far. From the outset of your instruction you should bear in mind that your overriding duty is to the court – and not to the party instructing you. You should be realistic with your instructing solicitor about any perceived vulnerabilities and avoid telling them what you think they want to hear. While everyone accepts that an expert may have to change their view on receipt of new information, it will not be appreciated if there is a late change of position because you have lost your nerve!
Are you qualified to comment?
On receipt of instructions, clearly identify any areas on which you are not suitably qualified to comment, where possible identifying the appropriate specialism of any further or alternative expert who may require to be instructed. You should hold the appropriate licence to practise/registration and, if you are partially or completely retired from practice, carefully consider whether you are sufficiently close to the practice area in question (at the relevant time) to be able to provide a contemporaneous opinion. As well as clinical knowledge, you should have the necessary training and experience to act as an expert witness and should undertake specific training in respect of the expectations and responsibilities of this role.
Agreeing costs
If you are asked for an estimate of costs at the outset, take a realistic view of how much time your review of the available material, any research and report writing is likely to take and keep this under review as you progress through the instruction. In many cases, particularly where your instructions are on behalf of a medical defence organisation or insurer, there will be a close eye on costs and it is best to avoid any unnecessary surprises by vastly exceeding the initial quotation, notwithstanding the additional work being fully justifiable.
Keep it simple
Part of your role as an expert witness is to help the party instructing you (and, in due course, the court) to get to grips with the clinical issues in the case. The most effective experts tend to be the ones who can distill complex concepts into plain language, without losing the meaning, which is a skill set all of its own.
Be careful not to stray into fact-finding territory and bear in mind that your role is to assist the court, which is the ultimate factual arbiter. On occasion, where there are competing factual narratives presented by the parties, your opinion may turn on whose version of events may be accepted by the court in due course. In such circumstances, you should acknowledge in your report that you appreciate that it is not your function as an expert witness to adjudicate on the facts, and simply express your views, if different, based on each of the varying factual hypotheses.
Be prepared to evidence your opinion with relevant guidance, literature, studies, etc. Where you can find support for your conclusions, it is important to set out your reasoning and all salient resources/references.
Read (and re-read) the instructions
Ensure you have covered all the points raised by your instructing solicitor. If there are issues arising which go beyond the scope of the instructions issued, it can be helpful to raise these with your instructing solicitor outside the body of your main report, perhaps in a side letter or over the phone, in order that they may take a view on whether it will be necessary for you to explore these points in more detail (and incur the costs of doing so).
Comply with professional guidance
Ensure you comply with professional guidance from your regulator (see below) when preparing your report and giving evidence. It is particularly important to familiarise yourself with guidance from the Academy of Medical Royal Colleges: Acting as an expert or professional witness – guidance for healthcare professionals. Whilst the Academy and royal colleges do not have enforcement powers in relation to this guidance, it has been approved by the General Medical Council, General Dental Council and others. Accordingly, it states: "any healthcare professional acting as a witness who fails to meet the standards set out in the guidance is not considered to be meeting the expectations or demonstrating the values of their profession". An expert may therefore be subject to regulatory investigation/sanction for failing to comply with the guidance.
Data protection
Consider the GDPR implications of material shared with you by your instructing solicitor, whether electronically or in hard copy. Increasingly this means making sure that any device on which electronic instructions/records sent to you is appropriately secured by password and that you have a means of deleting the contents remotely in the event that these are stolen. You will be a data controller in most situations in respect of instructions sent to you and it is important that you familiarise yourself with your obligations in this regard.
Indemnity
Ensure you carry appropriate indemnity for this work. Although expert witnesses were previously immune from legal repercussions of the evidence they gave, this is no longer always the case. It is important to ensure that you have suitable cover to protect your position in the event that your involvement as an expert is later challenged.
Further reading
Joanna Jervis is a solicitor at MDDUS
---
Avoid the pitfalls of expert work – online course
LEARN how to avoid the pitfalls of expert witness work on this three-hour Zoom course led by MDDUS.
Combining short talks, panel discussion and Q&A, a range of speakers including MDDUS in-house lawyers, external legal experts and experienced medical and dental experts will share their tips on how to safely navigate the expert journey.
The course will take place on June 2, 2021 from 9.30am to 12.45pm.
This page was correct at the time of publication. Any guidance is intended as general guidance for members only. If you are a member and need specific advice relating to your own circumstances, please contact one of our advisers.
Read more from this issue of Insight Secondary
Insight - Secondary is published quarterly and distributed to MDDUS members throughout the UK who work in secondary care. It provides a mix of articles on risk, medico-legal and regulatory matters as well as general features and profiles of interest to our members.
In this issue