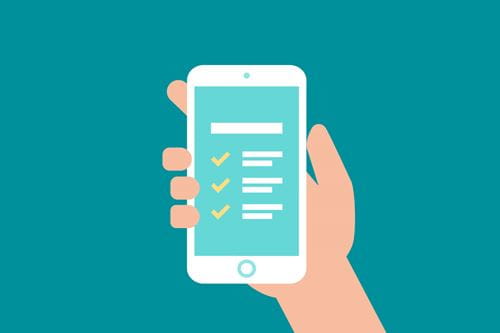 AROUND the time of General Dental Council (GDC) annual renewals, there are usually at least a few dental team members who, for varying reasons, unknowingly miss the renewal date and inadvertently continue to work without registration.
An individual in such circumstances may turn up for work one morning and, having been alerted to the issue by the GDC via email or letter, have to immediately stop working. This can impact not just the individual but an entire clinical team.
UK professional regulators remind all registrants that they have a personal responsibility to ensure that their registration status is current. Renewal notices are typically sent by text, email and/or post.
Lost in the post
Common circumstances in which someone may overlook renewing their registration include moving house and forgetting to update personal information, or changing email address – with reminders then being sent to the wrong place. Other factors can include personal or family illness and bereavement – and of course the pandemic has necessitated many clinicians working in unusual situations.
Practice owners should therefore remain vigilant at times of personal distress or upheaval for whatever reason, and have a process in place to routinely check on the registration status of colleagues and staff.
Lengthy restoration process
The GDC operates a policy whereby lapsed annual registrations automatically result in removal from the professional register. The dental team member must then go through an administrative process of restoration to the register, which can take several weeks. The disruption this can cause speaks for itself.
The GDC requires the completion of a form to enable registration to be restored. This asks if you have been working as a dentist in the UK during the time you were not registered. If the answer is "yes", you are advised by the GDC to contact your solicitor or defence organisation before submitting the form.
Given that a dentist in this situation has in effect been working illegally, we advise members to seek advice from MDDUS so that we can support you through the restoration process.
Monitoring registration
Practice owners and organisations where multi-disciplinary teams operate are advised to have a formal process in place to monitor and ensure that individual professional registrations are up to date. This should also include checking membership with a relevant defence organisation, such as MDDUS, to ensure that professional indemnity is in place.
Practice owners using locums and temporary clinicians should undertake appropriate registration checks before allowing individuals to commence clinical duties. Doing so will help prevent unnecessary lapses in registration and the troublesome staffing issues that result from clinicians being unable to work until the matter is resolved.
It is certainly a salutary lesson for any dental team member to ensure that they have paid their annual retention fee either by the due date, via their usual direct debit or via direct payment to the regulator, in order to help avoid this unnecessary complication.
Employment issues
Dental team members found to have lapsed professional registration must be re-deployed to non-clinical work if available. Should appropriate non-clinical work not be available, the individual could be suspended and unpaid for the relevant period. Lapsed registration can lead to internal disciplinary proceedings or to an employee's contract being terminated due to statutory illegality.
This can be a complex area to manage fairly and MDDUS employment law advisers are available to provide specific advice to members who employ staff.
Action points
Check your current registration status. Employers should also check the status of any employees and contracted clinicians.
Update your regulator with any change of address, contact or banking details without delay.
Employers should have a robust system in place for keeping track of the registration status of all professional employees and contracted clinicians.
Do not rely on guarantees from temporary employment agencies: carry out your own checks.
Contact MDDUS for specific dento-legal and/or employment law advice on advice@mddus.com
Alan Frame is a risk adviser at MDDUS
This page was correct at the time of publication. Any guidance is intended as general guidance for members only. If you are a member and need specific advice relating to your own circumstances, please contact one of our advisers.
Read more from this issue of Insight Dental
Insight - Dental is published quarterly and distributed to MDDUS members working in dental practice throughout the UK. It provides a mix of articles on risk, dento-legal and regulatory matters as well as general features and profiles of interest to dentists.
In this issue