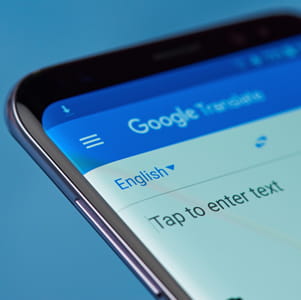 ONE of the many rewarding aspects of practising medicine is the ability to engage with people from a wide range of socio-economic and cultural backgrounds.
But communication difficulties can arise and these have the potential to negatively impact patient care. In dealing with limited English proficiency to motor speech disorders, there are a number of pitfalls to avoid.
Language barriers
An obvious, and increasingly common, risk area is treating patients who speak little or no English. This can cause significant difficulties.
When faced with a language barrier between you and your patient, the ideal solution is to have a certified interpreter present. If so, be sure to record the interpreter's details within your contemporaneous medical entry. However, logistical difficulties often mean that a professional is not readily available. In these circumstances, first check if your hospital has a policy on interpreter and translation services and be sure to follow it. If an interpreter is not readily available, consider whether it is possible to defer your interaction with the patient until one can be arranged. You may want to discuss your decision to postpone with senior colleagues to ensure they are also content it does not compromise patient care.
Help from friends or family
In a busy hospital setting it is often tempting just to "make do" with whatever resources are available. Doctors often encounter relatives or friends who are keen to be helpful and translate for patients. This may seem like the most convenient (not to mention cost-free) solution but there are pitfalls. The first and fundamental issue to consider is your patient's right to confidentiality and your obligation not to disclose their personal information to a third party without consent.
Another relevant consideration is the lack of any training or accreditation for such an ad hoc interpreter. Do they understand the important points you are making? Even if they do, can you be sure they are relaying the information accurately? Although this is important in all aspects of medical care, it is essential when you are seeking your patient's informed consent. MDDUS has encountered several cases of complaints and accusations of clinical negligence in which patients have stated they were not aware of all the risks because they had not been communicated by the interpreter.
It is also important to keep in mind that friends or relatives of a patient are not impartial and may have their own agenda which may not align with your patient's. As a consequence, they may filter the information they communicate to the patient, or amend responses to suit their own motivation.
That said, there is no specific rule preventing you from seeking their assistance. A patient may be adamant that they want a particular person to translate for them, or circumstances may justify seeking their assistance. In these cases it is important to make a comprehensive note explaining that a friend/relative is acting as interpreter. Include their name and a brief record of why you believe it is appropriate or necessary, and bear in mind the pitfalls mentioned above.
Smart apps
Who needs a human interpreter when you've got technology, right? Given the difficulties in securing a trained professional, clinicians are increasingly turning to online translating tools. Perhaps the most recognised is Google Translate, which has been gaining in popularity over recent years. Although it can be useful in social settings, Google Translate has not been validated for use in the medical setting and is not endorsed by the NHS. As a result, there is a significant risk of error in using it to facilitate medical consultations. Online translating tools often use a literal approach and direct translation of words can fail to take into account the broader context and may alter meaning. Similarly the English translation of a patient's response may not accurately reflect their intention.
In the absence of any validated online translating tool it is perhaps best to avoid relying on them. Not only is there a significant risk of a potentially serious error, but there's a good chance using such online tools will breach your hospital's interpreter/ translation policy. Instead, focus on liaising proactively with your hospital's interpreter service to find out about their availability and any practical help they may be able to offer in more urgent cases. Your hospital may have a list of multi-lingual staff members who are able to assist in urgent situations. Finally, if you find yourself in difficulty don't forget the immense skills and experience of your colleagues – seek guidance from other doctors, nurses and ancillary staff.
Capacity
At the beginning of any patient interaction it is essential to establish whether they have capacity to engage in their medical care and provide consent if required. If a patient lacks capacity for the specific decision required, you should establish whether they have made a valid advance decision or appointed a power of attorney for healthcare decisions. Also check whether the court has appointed an individual to make decisions on their behalf. If in doubt, seek assistance from senior colleagues, your hospital legal department or medical defence organisation, being sure to carefully document any decision making.
If there is no advance decision, power of attorney or court-appointed decision-maker, you should act in the best interests of your patient. The relevant legislation is the Mental Capacity Act 2005 (England and Wales), the Adults with Incapacity Act 2000 (Scotland) and the Mental Capacity Act (Northern Ireland) 2016. You should be familiar with GMC guidance, Consent: patients and doctors making decisions together, and their website features a very helpful interactive online tool for when you are unsure if a patient has capacity.
Motor speech disorders
A patient's ability to communicate may be affected by a motor speech disorder. A common one is dysarthria which can be caused by factors such as stroke, head injury and facial nerve damage.
In isolation, dysarthria does not affect a patient's ability to understand. If the level of dysarthria affects your ability to communicate with your patient consider any means by which you could overcome the difficulties. This may include seeking assistance from the speech and language team, trying to remove background noise, deferring non-urgent decisions if the dysarthria is likely to resolve shortly, or using additional means of communication such as writing.
For more specific guidance, contact the MDDUS advice line on 0333 043 4444.
Dr Naeem Nazem is a medical adviser at MDDUS and editor of FYi
This page was correct at the time of publication. Any guidance is intended as general guidance for members only. If you are a member and need specific advice relating to your own circumstances, please contact one of our advisers.
Read more from this issue of FYi
FYi is published twice a year and distributed to MDDUS members in Foundation Year 1 and Foundation Year 2 training programmes and final year medical students throughout the UK. It provides a mix of articles on risk, medico-legal and regulatory matters as well as general features and profiles of interest to trainee doctors. Browse all current and back issues below.
In this issue