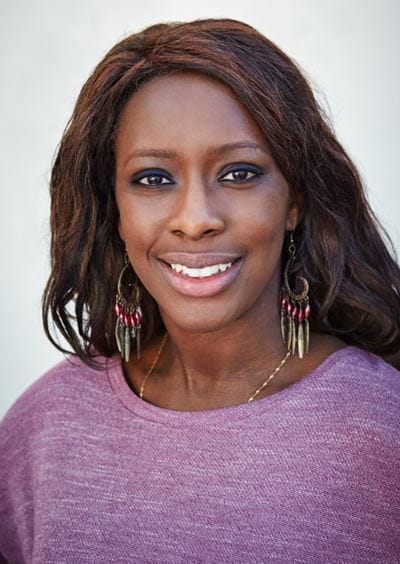 STARTING life as a newly-qualified doctor was not quite how Dr Abeyna Jones imagined it would be. Having successfully completed her medical degree, she felt "disenchanted" by the prospect of years more of exams, qualifications, certificates and gruelling work.
But far from giving up, Abeyna decided to make positive changes by launching her own business. And her new venture, Medic Footprints, didn't just take her career in a completely new direction, it has done the same for thousands of other clinicians too. The social enterprise, which aims to help doctors diversify their careers and improve their wellbeing, has gone from strength to strength and earned praise from NHS England who have named her as one of their "clinical entrepreneurs".
Speaking to FYi while on honeymoon in rural Vietnam, the doctor talks about how the decision to diversify in her own medical career has brought flexibility and life experience, but above all, happiness.
She says: "As a junior doctor the experience was quite different from what I expected. There was still a lot to learn after five years of medical school, with perpetual exams, qualifications, certificates and more. I wondered whether the time and cost investment of medicine as a career was worth it."
Learning curve
During her core surgical training, an opportunity arose to work in general and trauma surgery in South Africa and the London-based doctor jumped at it. The 18-month trip would become a life-changing experience and help carve out her then-uncertain future.
Taking a sabbatical from her UK post, she went to work in a semi-rural public healthcare setting where resources weren't as readily available compared to the major cities.
"The learning curve was huge," she says. "I had to perform trauma laparotomies, amputations and bowel resection within a few weeks of arriving when all I could really do after my two years of core surgical training [back in the UK] was basic appendicectomies and circumcisions."
Being a UK doctor working overseas does pose its challenges, and Dr Jones experienced a few. The language barrier was a particular challenge in the Zulu-speaking community in which she was based. However, the entire experience helped her grow professionally as a doctor.
She says: "It reminded me why I went into medicine in the first place and clarified that I was previously frustrated with the UK healthcare system – not medicine as a whole."
Diversifying
The experience prompted Abeyna to make some big professional changes. Not only did she set up Medic Footprints in 2014, she then took the difficult decision to leave surgery and to retrain as a specialist in occupational medicine where she could spend more time with patients and work more regular hours.
There are similarities across her roles as a businesswoman and as an occupational health (OH) physician. In both, her mission is to ensure doctors are happy in what they do, offering advice and support to clinicians who may be suffering from physical or mental health problems, stress or other issues affecting their work. Both roles also allow her to apply her entrepreneurial skills such as tendering contracts, bidding, and developing relationships.
NHS England is hoping to encourage these types of entrepreneurial skills and much more with their clinical entrepreneur training programme. As one of the scheme's official "clinical entrepreneurs", Abeyna and her colleagues are offered opportunities to develop their entrepreneurial goals in the hope they will drive innovation and improve leadership in the NHS in the future. As NHS England says, the scheme is "designed to stimulate and encourage the most entrepreneurial clinicians to develop their own products and services to improve healthcare."
Abeyna believes creativity and an ability to "think outside the box" are key to being an entrepreneur, but says doctors already have lots of relevant skills. "The breadth of skills that doctors learn are very easy to transfer," she says. "Teamwork, analytics, coping with exam pressure and the need to learn quickly, good communication skills, planning, policy – these are all very relevant."
She is pleased to see the positive impact of the NHS England scheme so far, but is eager for more changes.
She says: "With all the ongoing challenges in healthcare we need doctors to develop the tools to become better leaders which can only be gained through experiences beyond day-to-day clinical work. This includes learning about business, finance, management, working in different healthcare systems and beyond."
She says NHS doctors often do not have the opportunity to develop these skills because of the predominantly clinical focus of their training. "They're expected to magically have the knowledge required to be a healthcare leader when they reach consultant level which in my opinion is way too late."
Wellbeing boost
The goals of the clinical entrepreneur scheme dovetail nicely with Abeyna's work at Medic Footprints. The organisation has a firm focus on wellbeing and helping clinicians to pursue their entrepreneurial ambitions. It provides support through webinars on alternative careers, career coaching, and mentorship. It also aims to give medics access to any career opportunities in any sector – pharmaceutical, management consultancy, health tech, media, overseas and more – almost like a niche version of LinkedIn.
As well as helping to drive progress in a modern NHS, Abeyna believes diversifying will also boost the health and wellbeing of under-pressure medical professionals.
The organisation has worked with doctors seeking a wide range of "non-traditional career paths". Some want to set up their own business or charity while others are looking to spend a period of time working abroad. A handful of more extreme cases want to quit the medical profession entirely but Abeyna and her team are keen to highlight the exciting NHS career opportunities that doctors may not know about.
"Alternative careers for doctors means many different things and doesn't mean having to leave clinical practice," she says. "There is huge scope to do other things on the side that doctors may not even have thought about."
Living the dream
Although her own medical career has transformed and diversified in recent years, she has certainly not turned her back on medicine and continues to work flexibly as a self-employed OH physician which complements the work she does as founder and director of Medic Footprints.
Compared to how unhappy and frustrated she used to feel as a hospital doctor, Abeyna is now living the dream. She says: "I'm living a professional lifestyle I could previously only have dreamed of – and arrived here by making very conscious choices about what I wanted in my life and pursuing them.
"The beauty of my life now is that I experience the rewards of what I put in – manifesting quite differently from when I was a hospital doctor. I feel much more content with my life and feel that I've made the right choices for me moving forward.
"I think I value myself much more than I used to which is perhaps the most important point of all."
Kristin Ballantyne is a freelance writer based in Glasgow
PHOTO: DR ABEYNA JONES
This page was correct at the time of publication. Any guidance is intended as general guidance for members only. If you are a member and need specific advice relating to your own circumstances, please contact one of our advisers.
Read more from this issue of FYi
FYi is published twice a year and distributed to MDDUS members in Foundation Year 1 and Foundation Year 2 training programmes and final year medical students throughout the UK. It provides a mix of articles on risk, medico-legal and regulatory matters as well as general features and profiles of interest to trainee doctors. Browse all current and back issues below.
In this issue