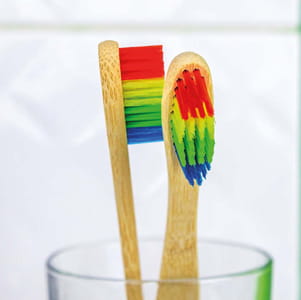 AT FIRST glance, it may not be obvious exactly how dental care can differ for people who identify as lesbian, gay, bisexual or trans (LGBT).
But those who fall into this patient group often have complex health needs, leading to issues such as increased risk of smoking-related mouth infections or oral health issues relating to the use of hormone medication or HIV status. It is crucial that dental care providers create a safe and inclusive environment where all patients can disclose information that may be relevant for their healthcare and treatment.
This is especially relevant for LGBT patients, who often experience discrimination and difficulties in accessing healthcare. Those who do access services may not be aware of how their sexual orientation, gender identity, trans status or any other protected characteristic (as outlined by the Equality Act 2010) can affect their oral health.
Risk factors
Within healthcare there can be a lack of understanding regarding the specific health needs of LGBT people. This knowledge gap may become apparent in services that are exclusively designed for heterosexual people and those who identify with the gender they were assigned at birth. It is important that LGBT patients can be open with their dentist as there are specific factors that can affect oral health.
For example:
LGBT people are more likely to smoke, thus increasing their risk of oral infections compared to non-smokers.
LGBT people are more likely to suffer mental health problems and issues relating to substance abuse, increased alcohol consumption and eating disorders, all of which can negatively impact oral health.
LGBT people are affected by higher rates of HIV and hepatitis (often linked to sexual activity and substance abuse). HIV can decrease the body's ability to fight infection, while the side effects of some HIV medications can cause problems in the mouth.
Some trans people may self-medicate with hormones bought online. Evidence suggests HRT drugs can produce oral health problems, such as an exaggerated inflammatory reaction and hormone-induced gingivitis.
A dentist who knows that a patient is LGBT is able to look out for any specific issues that may affect oral health.
Building relationships
Trust is key to providing the best dental care to people within the LGBT communities. This is a broad patient group, encompassing people of different genders and sexual orientations as well as diverse backgrounds. Some may not feel comfortable volunteering information about their sexual orientation, gender identity and trans status, but there are steps care providers can take to encourage open discussions.
A simple first step is to have inclusive patient information posters and brochures using gender-neutral language (e.g. partner rather than wife/husband) that signal your practice is LGBT-friendly.
New patient forms should include space for patients to indicate their preferred name and pronoun. Be sure the entire healthcare team use these terms when communicating with the patient, both verbally and in writing.
Bear in mind that the word "transgender" should be used as an adjective rather than a noun. For example, a person is not "a transgender" or "transgendered" but rather a "transgender person".
Use posters/leaflets to raise awareness of oral risk factors such as smoking, drug use and eating disorders.
The dental team need to be aware of all patients' medical history and any medicines they are taking. This includes any medicines prescribed by their GP or other health provider (such as HIV medications and hormone replacement therapy), as well as any drugs the patient has purchased independently.
Despite the specific risk factors associated with LGBT patients, it is important that dental teams do not make assumptions. For example, not all gay men will be at higher risk of acquiring HIV, and just because someone identifies as trans does not mean that they are taking hormones. Staff should focus on asking open questions in consultations or collecting the relevant data via new patient forms.
Providing reassurance
Concerns over discrimination or poor treatment mean dental phobia is more common amongst LGBT communities. Patients should be encouraged to raise any concerns or anxieties so that steps can be taken to put them at ease. Dental teams should take time to listen attentively and be sensitive to the fact that LGBT patients may find it difficult to discuss or disclose personal information.
Patients should be reassured that you are not there to judge or criticise, but to help improve their oral health and answer any questions or concerns they may have. If patients do not feel comfortable visiting the dentist, or don't attend for regular check-ups, they may be storing up problems for the future.
Points to raise when discussing dental services with LGBT patients:
Reassure them they are in a safe place where, if they choose, they can disclose information about their trans status, gender and sexual orientation.
They should be encouraged to raise any issues in the oral environment, including those related to oral sexual health. They should feel comfortable asking about sexually transmitted oral infections and potential treatments.
Assumptions will not be made about them simply because they are LGBT.
Information about them will be treated confidentially and they will not lose control over what other people know about them.
They will be treated with respect, and in particular without discrimination or judgement.
All dental professionals have to demonstrate that they understand the needs of individual patients. If some patients feel their needs are not being addressed or they are being discriminated against or judged, then it could lead to complaints. Training should be provided for the entire dental team to ensure consistent, professional and inclusive care for all.
Useful resources
Adapted from an article written by the LGBT Foundation for the Oral Health Foundation
This page was correct at the time of publication. Any guidance is intended as general guidance for members only. If you are a member and need specific advice relating to your own circumstances, please contact one of our advisers.
Read more from this issue of Insight Primary
SoundBite is published twice a year and distributed to MDDUS members in their final year of dental school and to those undertaking one or two years of postgraduate training throughout the UK. It provides a mix of articles on risk, dento-legal and regulatory matters as well as general features and profiles of interest to trainee dentists.
In this issue