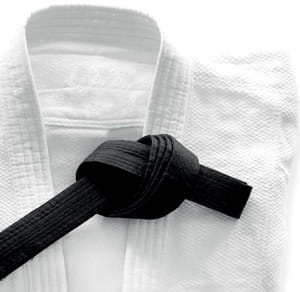 RESTORATIVE dental care can present numerous pitfalls as any dentist knows – but in my experience the key is to focus on the most elementary. The following lessons in "self-defence" should help minimise risk in restorative care and general practice as a whole.
Lesson 1 – Good record keeping
Accurate, comprehensive clinical records are an essential component of safe care delivery and can be extremely useful in the management of a complaint or claim. Clinicians should aim to create an appropriate record at each stage of the care pathway from the initial presenting history to post-operative instructions. Excellent guidance is offered by the FGDP publication Clinical Examination & Record Keeping which is available online free of charge.
The production and secure archiving of study models, pre-operative wax-ups and photographs are an essential part of that record keeping process, especially in large restorative cases.
Lesson 2 – Consent
With the exception of a routine examination (where implied consent may suffice), it is critically important that the patient's informed consent has been secured prior to every intervention. This requires sufficient discussion and explanation for the patient to understand the proposed treatment, viable alternatives, and the material risks, benefits and costs.
Make it clear in your notes that a conversation has taken place, including all of the options offered and the related risks and benefits. Supporting documentation could be a signed treatment plan for simpler courses of treatment or a more comprehensive document for more complex treatment plans.
However, the line between consensual dentistry and patient-led dentistry must never be blurred. In terms of restorative dentistry, a common pitfall within the consent process is where the patient wants to "go off-piste". They persuade you to complete a treatment plan that you just don't quite feel comfortable with – the classic is a failed post crown that really should have been extracted and replaced with a bridge, a denture or an implant crown. Here, the dentist cannot rely on their consenting discussions, irrespective of how beautifully they were documented. The fact is that patients cannot consent to harm. The dentist should stand firm and decline to replace the post crown.
Managing your patient's expectations is crucial in the consent process. Many complaints arise when expectations are unrealistically high. This is especially true of elective cosmetic procedures. Dentists should explain the limitations of treatments, including timescales and outcomes. The use of diagnostic wax-ups and clinical photography can go a long way to help.
Lesson 3 – Know your limitations
Beware of being drawn into advanced treatment plans that are beyond your capabilities. Do not be afraid to stage your treatment plan and make full use of referral to colleagues at any stage of that plan. I have always found that experienced colleagues are more than willing to offer support and patients respect your candour when that is sought.
Lesson 4 – Risk assess
When reviewing case files in negligence claims, I often find failures to record a risk assessment for all four disease processes in our realm: caries, periodontal disease, tooth wear and oral cancer. Placing and recording each of those in a high, medium or low risk category encourages more holistic patient care and leads us to attempt to bring those disease processes under control before proceeding. The absence of a recorded risk assessment raises questions as to whether an assessment was actually done and how appropriate your options for restorative treatment were.
Many complaints arise when patients' expectations have not been managed and are unrealistically high

Lesson 5 – Take appropriate radiography
The FGDP's publication, Selection Criteria for Dental Radiography, outlines very succinctly when dental radiographs should be taken. Rarely when I am asked to look at a case do I have the opportunity to clinically examine the patient concerned. A picture paints a thousand words and good quality, appropriate radiography gives me as close an opportunity, clinically, to identify sound treatment choices.
The most common failing is that following, or in the absence of, a caries risk assessment, bitewing radiography is not carried out at appropriate intervals. The FGDP advise every six, 12 or 24 months for high, medium and low risk adults. Although there is a sound argument for some patients to lengthen these timeframes, there is a tendency to push these way beyond the guidance which can be difficult to justify.
We are duty-bound to justify and write a report on every radiograph we take with good reason to identify absence or presence of disease and, in this context, to give evidence to support restorative treatment options.
Lesson 6 – Vitality test
I doubt there is a practice in the land that doesn't have ethyl chloride and some cotton wool pledgets at hand. Whether a tooth is vital or not is a crucial factor in its care. While a vitality test is not 100 per cent accurate, it offers a guide as to the state of the pulp. Performing and recording this simple test, especially prior to more advanced restorative procedures, supports your diagnosis and restorative treatment options.
Lesson 7 – BPE
Failure to diagnose and treat periodontal disease has become, I believe, the biggest cost to indemnity providers and ultimately dentists. I still come across failure to perform regular basic periodontal examinations (BPEs) indicating periodontal disease or health, the foundation of any restorative care.
Recent guidance states that a BPE should be carried out at every routine examination, and scores of three or four should lead to further examination, active treatment and resolution before proceeding with any restorative option.
Lesson 8 – Educate yourself in CAD/CAM
With the growth of CAD/CAM dentistry (of which I am an advocate) there is a risk that you may start to look at every case and think of it as the "only option" rather than just "one option".
Education to utilise the benefits of CAD/CAM dentistry is not as developed as the technology itself and there can be confusion as to what can be achieved. Some may see these as low quality destructive crown machines when in reality they can produce minimally invasive restorations, the quality of which matches the gold standard. The world of adhesive dentistry is rapidly evolving with new materials constantly appearing but it remains unforgiving in terms of basic technique. Staying abreast of new developments is just as important as focusing on the basics.
The pitfall is to invest only in the technology and not in the education required to utilise the benefits. All of the above lessons apply just as much, if not more, to evolving techniques over traditional dentistry. Your treatment options may have to be justified not only to a critical patient but also possibly to an 'expert' witness who, ironically, may have limited experience in this field. The pitfalls of restorative care are more than just hard clinical technique. Acquiring and applying 'softer skills' has the mutual benefit of improved risk management and ultimately better patient care.
Gordon Boyle is a dentist in Glasgow and Scottish practice adviser for Denplan, with an interest in restorative CAD/CAM dentistry. He also works as an expert witness in GDC proceedings and litigation cases
This page was correct at the time of publication. Any guidance is intended as general guidance for members only. If you are a member and need specific advice relating to your own circumstances, please contact one of our advisers.
Read more from this issue of Insight Primary
SoundBite is published twice a year and distributed to MDDUS members in their final year of dental school and to those undertaking one or two years of postgraduate training throughout the UK. It provides a mix of articles on risk, dento-legal and regulatory matters as well as general features and profiles of interest to trainee dentists.
In this issue