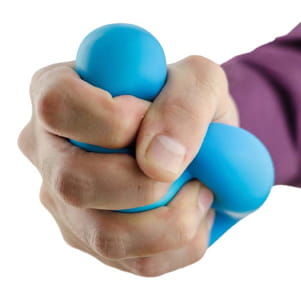 STRESS is defined as a non-specific response of the body to any demand. Without it we couldn't function. But when it turns excessive and becomes "distress", we can't function either.
The great endocrinologist Hans Selye coined the word "eustress", which he described as good or happy stress. Examples would be excitement at starting a new job or an upcoming wedding. Mild stress is needed for motivation and spurring us into action. Without it none of us would start, let alone get through, a day of clinical dentistry. Dentistry is hard and not everybody is suited to it emotionally, mentally or physically. It can be a lonely place. Being a medical professional brings a lot of pressures, not least having to make quick decisions, often with a finite time to complete procedures.
Being a business owner is lonely too. Dentists are notoriously poor leaders, and often micro-managers, who are poor at delegating. They have problems making business decisions in a dispassionate way, and often prefer to do more clinical work rather than work on their business.
However, with fewer owners the consequently increased numbers of associates can feel they have little or no input into the way that they work. This perceived or real loss of control only adds to stress levels. Add the behaviour of the GDC, NHS austerity and increased external compliance and the weight becomes heavier.
Too much stress results in the phenomenon of "burnout", recently recognised in the International Classification of Diseases and defined as: "A syndrome conceptualised as resulting from chronic workplace stress that has not been successfully managed".
It is characterised by three dimensions:
Feelings of energy depletion or exhaustion
Increased mental distance from one's job, or feelings of negativism or cynicism related to one's job
Reduced professional efficacy.
Writing in the Harvard Business Review, Monique Valcour described some of the consequences of burnout. These include coronary disease, hypertension, GI problems, depression, anxiety, increased alcohol and drug use, marital and family conflict, alienation, a sense of futility and decreased career prospects.
Bouncing back
Resilience is the ability to recognise, control and recover from stress in ourselves and others before it leads to burnout. We are familiar with the concept from dental materials science when it is defined as the ability to bounce or spring back into shape or position. A current buzzword, "bouncebackability", sums it up pretty well.
We all know people who seem to take everything in their stride and are rarely, if ever, put out by events, changes or unforeseen occurrences. How do they do it? Is it a natural instinctive talent or something that can be learned?
The more resilient individuals are often those who have looked over the edge and stepped back. They have taken as much control over their lives as they can and they have identified what is important to them. They know what they can control and learned to accept what they cannot. They understand that "this too will pass". Dental teams are always told to "know your patients", but it is vital that they know themselves too if they are to get the best for both.
Below are some useful techniques to consider incorporating into your daily practice:
Good sleep habits, nutrition, exercise and connection with people you enjoy being with are a good start. It is easy to become isolated in our own little silos if allowed.
Habits and routines that promote calmness and wellbeing including meditation, journalling and enjoyable quiet time all help.
Some of the most important work that I do with my clients is to help them take control of their appointment book. A useful and practical exercise is to analyse your working week and see what times or activities are causing the wrong type of stress. Print your day list and go through it with a highlighter: green, yellow and red for good, moderate and bad times. What can you do to change this? What's stopping you?
Great advice I was given: "wipe your feet mentally on leaving surgery and avoid taking work home".
Get a coach to help you reassess your life and work. Is this a blip or a long-term challenge? Are you in the wrong job or even in the wrong career? Are you capable of changing things? Is it the work or is it you that needs to change?
To quote Monique again: "There is no job that's worth your health, your sanity, or your soul. For many people, burnout is the lever that motivates them to pause, take stock, and create a career that's more satisfying than what they had previously imagined."
Alun K Rees BDS is The Dental Business Coach, an experienced dental practice owner who works as a coach, consultant, troubleshooter, analyst, speaker, writer and broadcaster. www.dentalbusinesscoach.co.uk
This page was correct at the time of publication. Any guidance is intended as general guidance for members only. If you are a member and need specific advice relating to your own circumstances, please contact one of our advisers.
Read more from this issue of Insight Primary
SoundBite is published twice a year and distributed to MDDUS members in their final year of dental school and to those undertaking one or two years of postgraduate training throughout the UK. It provides a mix of articles on risk, dento-legal and regulatory matters as well as general features and profiles of interest to trainee dentists.
In this issue