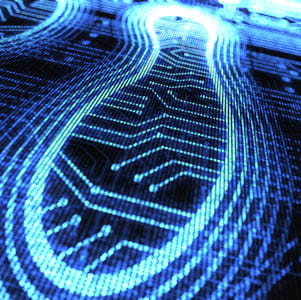 EMPLOYERS are increasingly using social media as part of their recruitment process and to advertise roles. There are many ethical and legal aspects to this but it is essential that prospective candidates and medical and dental practices move with the times and are aware of this additional tool in the recruitment of staff.
E-recruitment – or using the internet to aid conventional recruitment processes – has a number of advantages. It is particularly appealing to so-called 'millennials' who have grown up using a wide variety of social media platforms. E-recruitment also has the advantage of attracting the attention of "passive" job seekers, i.e. those who are currently employed but are open to learning about new job opportunities. But there are also some risks to both employees and employers.
HERE COMES THE RAIN…
When was the last time you actually "Googled" yourself? The last time I did I found my Twitter account was open, there was a video of an Annie Lennox song being murdered by me on karaoke, along with many personal pictures of my family. I had no idea how they had got there and certainly hadn't given my permission for them to be there. Any potential employer would know I was a mother of two children (with questionable music taste) among other details. Would this have made a difference to any job I might apply for?
Your social media footprint is the trail that you leave behind for others to find every time you upload a photo on Instagram, check in on Foursquare, share anything on Facebook, tweet on Twitter, pin on Pinterest boards, publish videos of yourself on YouTube, get tagged in a Flickr photo or add jobs and education info onto a LinkedIn profile.
Our advice to practices previously has been never to use the internet as part of recruitment and selection processes – this for a variety of reasons. However, we do know from feedback from our members that this advice is frequently ignored in reality! An ACAS survey in 2013 established that the vast majority of employers did not have a formal policy covering the use of social media when recruiting staff.
ASK SOME QUESTIONS
First, have you asked for permission or are the candidates even aware that you will be carrying out a search on them? Although not legally necessary, it would be good practice to let them know that this is a part of your recruitment process. More and more employers use online sites to check if there is a reason to believe that a candidate is not being truthful in their job application.
Secondly, could this open the practice up to potential discrimination claims? For example, if a candidate was open about their sexuality on their Facebook profile and they knew you had viewed this, they may challenge whether this was the reason that they were unsuccessful in applying for a role. The skills and experience that a candidate has in relation to the job description is primarily what a candidate should be assessed on. The Equality Act 2010 protects candidates from discrimination on the grounds of age, disability, gender reassignment, marriage and civil partnership, pregnancy and maternity, race, religion or belief, sex and sexual orientation
Relying on social media or Google may also mean you are not reaching potentially good candidates who do not have ready access to computers or use social media. Is it fair to compare candidates by looking at those who do have social media profiles against those who do not? It is also worth noting that if you are recruiting low-skilled workers they may be less likely to use social media in their current roles or have access to it at home.
Other disadvantages include doubt over whether the information an employer finds online is actually accurate in the first place, and also perceptions of invasion of privacy by the applicant who may feel that it is unfair for you to access any online information about them. The least risky approach would be to refer only to sites such as LinkedIn, which are widely accepted as professional networking and job-hunting sites.
To conclude, we suggest that great care is taken when using social media in recruitment. Employers are advised to provide relevant training and information to managers who use social networking for recruitment, and in particular it is important to ensure that all information gleaned about candidates is accurate and handled in a responsible way.
If you wish any further information on this please contact MDDUS employment law advisers on 0333 043 4444.
Janice Sibbald is an employment law adviser at MDDUS
This page was correct at the time of publication. Any guidance is intended as general guidance for members only. If you are a member and need specific advice relating to your own circumstances, please contact one of our advisers.
Read more from this issue of Insight Primary
SoundBite is published twice a year and distributed to MDDUS members in their final year of dental school and to those undertaking one or two years of postgraduate training throughout the UK. It provides a mix of articles on risk, dento-legal and regulatory matters as well as general features and profiles of interest to trainee dentists.
In this issue