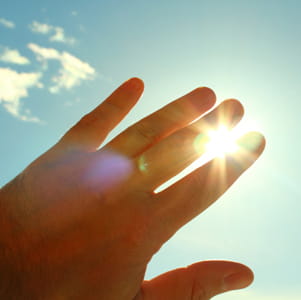 IN EARLY 1985 my principal suggested that I try a new composite for anterior restorations that a company salesman had shown him. In those days there were only two brands of composite and both came in one shade, "universal". This market newcomer looked attractive, handled well, finished nicely and seemed to match shades adequately. At first I was happy. A month later patients started showing me the "brown fillings" in their front teeth. In those less litigious days no serious damage was done and I went back to my tried and trusted material.
For the rest of my clinical career I was wary of new materials, especially composites, and never fully trusted that particular company's sales claims.
Hype is defined as "the promotion or publicity of a product or idea intensively, often exaggerating its benefits." Of course manufacturers and their sales representatives will push their claims for new products. Sales people have to justify their existence and manufacturers need to recoup investment costs.
There have always been advocates of new products. Traditionally they were from academia or specialist practice and were objective and neutral. Over recent years a new phenomenon has emerged. In the same way that "influencers" are widespread on social media, so their use is growing in dentistry. These so-called "key opinion leaders" or "clinical salespeople" are highly paid and try to influence clinical practice. Frequently they are charismatic speakers who appear credible, but you must ask: "Who is pulling their strings?"
Of course there are exceptions. As hard as it seems to believe, "father of dental implantology" Per-Ingvar Branemark took more than 20 years from his early successful experiments with implants to reach even initial acceptance. His reports of the phenomenon of osseointegration were initially treated with ridicule by some.
Here are my suggestions on how to deal with the new "big thing".
Remember you're a scientist. Examine all claims in the cold light of evidence. Learn how to read research papers and remain slightly sceptical. If something seems too good to be true, it probably is.
Neither first nor last. There are some people who adopt change and embrace the new for its own sake; let them make the first mistakes. On the other hand, don't be so entrenched that you never grow or adapt new ideas. That path leads to professional stagnation.
Choose your gurus. Influencers are not necessarily independent, so consider their motives. What's in it for them? Who is paying their bills? Treat with caution someone who only shows you their successes and apparently "never" makes mistakes.
You decide. Practise using something new. Read the data and instructions. Choose your first case carefully and review the results. If necessary, invest in a course that will teach you how to use the material, technique or equipment properly.
Start small. I was once advised to "never bet the ranch" on something new. These were wise words. Learn to walk before you try to run. If you feel something new may have several applications, get familiar with its main function before expanding in other directions.
Have a way out. Mistakes will happen. Be prepared and have a plan for what to do should something fail to perform as you hoped.
Economics is a science too. If you are persuaded that having a new piece of equipment will "pay for itself" in use, ask yourself whether you will need to change your prescribing pattern in order to afford it. Is the use justified on economics alone?
Can your laboratory cope? When starting something new, ensure that everyone can deal with the processes and consequences – don't presume. Check first that the laboratory are familiar with the technique/material, are happy for you to use it and can give the support you need.
Learn to say "no". We all have to work outside our comfort zone sometimes, but to work without a safety net is asking for trouble. Of course bigger cases bring bigger fees, but they also leave you further to fall at greater cost.
Be humble. If something has failed then accept the fact. Analyse what has gone wrong, remedy it where possible, learn from the experience and move on. Don't be tempted to blame anything or anybody else; you are at the sharp end and are responsible to the patient. Be prepared to remedy the situation at your own expense; consider it an investment in a lesson hard learned. It may be worth seeking advice from your dental defence organisation.
Alun K Rees BDS is The Dental Business Coach, an experienced dental practice owner who now works as a coach, consultant, troubleshooter, analyst, speaker, writer and broadcaster. www.dentalbusinesscoach.co.uk
This page was correct at the time of publication. Any guidance is intended as general guidance for members only. If you are a member and need specific advice relating to your own circumstances, please contact one of our advisers.
Read more from this issue of Insight Primary
SoundBite is published twice a year and distributed to MDDUS members in their final year of dental school and to those undertaking one or two years of postgraduate training throughout the UK. It provides a mix of articles on risk, dento-legal and regulatory matters as well as general features and profiles of interest to trainee dentists.
In this issue