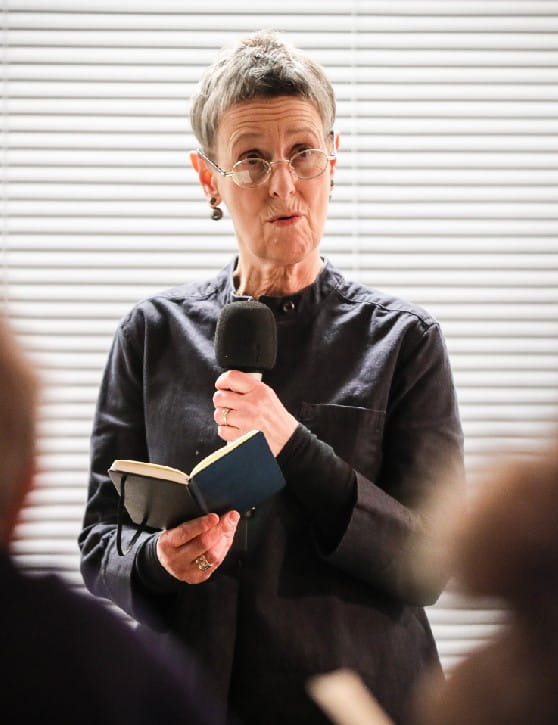 A DENTAL professor in Scotland is changing the attitude, habits and capabilities of some of the UK's most vulnerable people through oral health.
Professor Ruth Freeman of the University of Dundee's School of Dentistry has been instrumental in developing successful schemes that have seen people in prison becoming oral health mentors.
Through the Scottish Oral Health Improvement Prison Programme (SOHIPP), Professor Freeman, along with researchers and partners across Scotland, has worked with people in custody to help them feel less socially excluded.
Improving oral health habits, Ruth says, can help rehabilitate them, improve their behaviour and ultimately encourage them to make positive lifestyle choices.
Social impact
SOHIPP aims to enable people actively to care for their own oral health, both inside and outside custody. It was launched following a 2011 survey of people in prison, carried out as part of the then Scottish Executive's Dental Action Plan. The survey found that the residents' dental health was poor, with a higher proportion of missing teeth compared to the general population.
Professor Freeman, whose work at the University's Dental Health Services Research Unit has a strong focus on tackling health inequalities, explains: "One thing that stuck in my mind about the survey results was the social impact of poor oral health.
"I remember one man asked: 'What lassie would want to kiss me with teeth like this?' People also told us they would talk upwind from people because of their bad breath; others found it difficult to eat or even speak.
"We asked them how we could solve their oral health problems, and they told us what they felt they needed."
Armed with this knowledge, Ruth joined forces with NHS Health Scotland and colleagues from NHS Boards to launch the national oral health initiative Mouth Matters in 2014. It was implemented by oral health promotion teams in the nine NHS Boards with prisons in Scotland – home to one of the highest per capita prison populations in Western Europe – and is still going strong five years on.
Coaching
A key part of the initiative was the introduction of oral health mentoring in prisons in NHS Forth Valley, followed by a ground-breaking peer health coaching programme in a high-security prison.
People in Prison, Health Coaching for Scotland (PeP-SCOT) trains people in HMP Perth to become peer health coaches and is delivered in collaboration with NHS Tayside, the Scottish Prison Service (SPS) and the charity Positive Prison? Positive Futures (PPPF).
Following 92 hours of training, participants receive health coaching certification and qualifications and their skills have since been used to assist fellow prisoners to make positive lifestyles choices.
"As a result of PeP-SCOT we witnessed short and medium-term changes in behaviour towards health, oral health, diet, exercise and smoking in the peer coaches and their clients," the Professor says.
She says her work now is "not just about oral health" and has become a means to improve other areas of people's lives such as smoking cessation, diet and exercise.
"The work that we are doing is about encouraging very small changes that could lead to wider shifts in attitudes towards health," she says. "It's about working with people to maximise their capabilities and give them control of their lives."
She regards oral health as a "vehicle" to effect wider change. She says: "If you stop smoking, it's good for your oral health; if you change your diet and don't eat so much sugar, it's good for your oral health.
"They were also taught, by the prison, about drug awareness in the health coaching programme, so it went beyond oral health. We were really pleased about that – adopting the common risk factor approach."
Professor Freeman says she was struck by the enthusiasm of the peer-coaching students. "We saw people in the classroom working incredibly hard," she says. "The increase in their self-esteem was great to see, they were so proud to get their health coaching qualification, and their selfconfidence grew immensely. That change was the thing that really hit me."
Now it has proved to be a success, Professor Freeman and the SOHIPP project team are hoping to attract more funding to develop it and are currently at the next stage of applying.
She says: "I am so pleased that we have amazing partners. I think because of partnership working it has been a success to date, but I still think we have a road to travel.
"What we want to do now is to get some funding to go back to the prison and conduct a feasibility study. We know it is working, but now we want to get the evidence, from that we can go ever onwards."
Engaging the homeless
Professor Freeman has also immersed herself in a separate programme addressing social inclusion issues affecting another key vulnerable group – the homeless. The young person's project, run by her colleague at the University of Dundee's Dental School, Dr Andrea Rodriguez, ultimately aims to help young homeless people (or those at risk of experiencing homelessness) feel more included within society, but it begins with oral health education.
Ruth was inspired to take action after encountering homeless people and rough sleepers while working in London.
She says: "I did clinical work in King's Cross and when I walked around in the morning some young people who were sleeping rough would come up to me. They wanted money, but instead I would take them for a coffee and a bap – I still do that around Dundee. I remember meeting a couple on the Tube, and they looked so impoverished, my heart went out to them. I think it stemmed from that."
Now, there are oral health advocates across Scotland who work with homeless people in hostels and help them make dental appointments, often accompanying them to practices "because they feel so frightened and because of the stigma attached."
It is this team effort that Ruth believes is crucial. She says: "It's multi-disciplinary and multi-sectorial working – it's collaboration that works.
"I have learned from people – be it people with experience of homelessness, people working in the NHS boards and people in prison. They have helped us co-design and co-produce our interventions.
"We have used oral health to try and reduce social exclusion and inequalities and work with people. That has been a wonderful experience for me."
Kristin Ballantyne is a freelance writer based in Glasgow
PHOTO: KRIS MILLER/THE COURIER

This page was correct at the time of publication. Any guidance is intended as general guidance for members only. If you are a member and need specific advice relating to your own circumstances, please contact one of our advisers.
Read more from this issue of Insight Primary
SoundBite is published twice a year and distributed to MDDUS members in their final year of dental school and to those undertaking one or two years of postgraduate training throughout the UK. It provides a mix of articles on risk, dento-legal and regulatory matters as well as general features and profiles of interest to trainee dentists.
In this issue