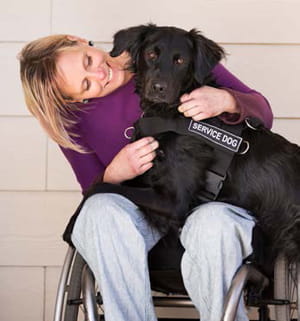 IF THERE are two words that could sum up a key focus of UK healthcare strategy in recent years it would surely be "personalised care".
Gone are the days of "one size fits all" medicine, with a decisive shift towards person-centred care and shared decision-making.
Giving patients more of a say in their treatment is widely supported, but the best means of achieving this goal are the subject of heated debate.
One such measure that has resurfaced in the headlines recently is personal health budgets (PHBs). Under the scheme, eligible patients are given an amount of money to spend – in a way that suits them – on services to support their health and wellbeing needs. A PHB is not new money, but rather enables people to use funding in different ways that work for them.
These were first launched in England in 2014 for adults receiving NHS-funded long-term health and personal care. Alongside personal budgets in social care, they form an important part of the government's NHS Long Term Plan. Similar "personal budget" approaches exist in Scotland and Wales, but so far only apply to social care.
A recent update to the law in England means that, from 2 December 2019, those who use wheelchairs or need mental health support will have access to a PHB. This would more than double the number of people currently accessing budgets – from 70,000 to more than 170,000. The goal is to increase this figure to as many as 200,000 by 2023/24.
While PHBs have proved popular amongst certain patient groups, there remain serious questions for health leaders. How can they ensure that PHBs are an effective use of scarce NHS resources and don't create inequalities or increase GP workloads?
There have been a number of media reports over the years of some PHBs being used to pay for the likes of holidays, computer game consoles and even theatre tickets. Cases have also been highlighted of funding being wasted in well-intended but ineffective ways, such as the patient who purchased a stairlift despite their condition deteriorating so rapidly that they would soon be physically unable to use it.
The Royal College of GPs published a position statement on PHBs in 2012 which recognised that PHBs are one of a number of tools that – under the right circumstances – have the potential to realise better outcomes for some patients.
The College expressed concern that PHBs could increase overall demand if patients who previously were not in receipt of NHS-funded services take up the offer of a personal budget. GPs, it says, could also see their workload increase as they are called upon to help patients plan or manage their budgets. Add to that, difficulties for GPs and commissioners in ensuring the quality of services provided through PHBs, as well as potential for the emergence of postcode lotteries between different areas.
It concludes: "While there is reasonably good evidence that PHBs are associated with increased patient satisfaction and empowerment, the evidence for a direct positive impact on health outcomes is currently sparse."
The British Medical Association (BMA) has taken a similar stance. Speaking to Pulse in April 2018, a spokesman said: "Whilst supportive of patients having more control over their care, the BMA is concerned that NHS funds… are being spent on non-traditional treatments and non-NHS services that may not be clinically effective, which the health service can ill afford."
Despite these concerns, there are many first-hand accounts describing how patients have benefited from the scheme.
In a blog for the BMJ in August 2019, consultant paediatrician Helen Leonard described her hard-fought victory in securing a PHB for her disabled son as "transformative". She describes the relief of moving from a care plan that involved a constantly changing rota of often unreliable, under-trained and unfamiliar agency staff to one in which she could choose a core team of familiar, capable carers.
She rejects the notion of frequent misspending, saying: "The vast majority of people are far more scrupulous with their budget than stretched public services who are remote from the day-to-day running where, for example, money can still be paid to agencies when carers have not turned up or money is spent on unsuitable equipment.
"PHB spending is tightly audited. I have no doubt that there will be occasional misuse, but this does not mean the rest of us should be penalised or that the entire scheme is flawed."
She concludes: "Until you have been on the receiving end of health and social care for long-term complex medical needs, it is hard to understand the rationale and importance of PHBs."
Patient advocate and influential disability activist Lucy Watts takes a similarly strong line. In a recent speech she highlighted how a PHB "helps to future-proof my care so that, as I reach the end of my life, I have a care team around me who can manage my needs".
With such strong support from patients and government, PHBs appear here to stay. But how to make them a success? Independent charity The Health Foundation sums this up by saying that personal budgets "need to offer adequate infrastructure, staff training and signposting, and support to service users".
Joanne Curran is associate editor of MDDUS Insight magazine
This page was correct at the time of publication. Any guidance is intended as general guidance for members only. If you are a member and need specific advice relating to your own circumstances, please contact one of our advisers.
Read more from this issue of Insight
Insight (formerly Summons) is published quarterly and distributed to all MDDUS members throughout the UK. It provides a mix of articles on risk, medico-legal and regulatory matters as well as general features and profiles of interest to our members. Browse all current and back issues below.
In this issue