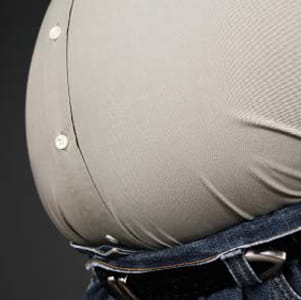 FROM taxing milkshakes to a new levy on tobacco firms, the latest in a series of government health strategies has been published. Lagging behind his counterparts in Scotland and Wales, health secretary Matt Hancock finally unveiled his proposals to tackle the causes of preventable ill health in England in Advancing our health: prevention in the 2020s.
For such an ambitious document – one of its goals is to achieve a "smoke-free England" by 2030 – it was published on a Monday evening without fanfare. This may be symptomatic of the recent change in Conservative party leadership, with former Prime Minister Theresa May showing much more enthusiasm for levies on unhealthy products such as cigarettes and sugary drinks than her successor Boris Johnson.
Despite Mr Johnson previously questioning the effectiveness and fairness of so-called "sin taxes", the report does not shy away from a challenge.
The 2020s, it says, will be the decade of "proactive, predictive and personalised prevention". It pledges more targeted support, tailored lifestyle advice, personalised care and greater protection against future threats. It boldly states that patients in the coming decade will not be passive recipients of care, but "co-creators of their own health" whose vital signs will be monitored remotely by smart devices.
The challenge, the report acknowledges, will be to equip patients with the "skills, knowledge and confidence they need to help themselves", emphasising that it is crucial healthy choices are made as easy as possible for people.
Genomics and artificial intelligence, two of the many technological advances championed by Mr Hancock in recent months, get an early mention with plans to make the UK "the home of the genomic revolution" in delivering "precision medicine". Greater use will also be made of targeted advice campaigns on social media, and screening programmes will use technology to become more "intelligent".
Smoking, obesity and mental health also feature prominently. Among the measures proposed to tackle these are a ban on the sale of energy drinks to under-16s and extending the sugar tax from soft drinks to other highly sweetened products such as milkshakes.
The report proposes giving tobacco firms "an ultimatum" to make smoked tobacco obsolete by 2030, with smokers quitting or moving to less risky products such as e-cigarettes. Firms could also be asked to pay a levy towards treating people who develop smoking-related diseases. And there are many other proposals besides.
But while the strategy for England is still in the consultation stage with the government response not expected until October 2020, the Scottish and Welsh governments have already published and begun to enact their health prevention plans.
Recent media headlines announced the implementation of a ban on the sale of high-energy drinks to under-16s in publicly funded leisure centres across Scotland. This comes less than three months after a similar ban was imposed in all Scottish hospital retail units and NHS-run catering sites. What's more, in May 2018 Scotland became the first country in the world to introduce a minimum unit price on alcohol. Figures published in June 2019 found alcohol sales in the country had hit a 25-year low.
In June 2019, the Scottish Government announced plans to raise nutritional standards in schools by autumn 2020 to include more fruit and vegetables and less processed red meat and sugar. This includes the removal of fruit juice and smoothies and the addition of fruit and vegetables to tuck shops.
The move was welcomed by the Royal College of Paediatrics and Child Health (RCPCH) who said: "More than 28 per cent of children in Scotland are overweight or obese, and with research telling us that the food and drink they see strongly influences the food choices they make and how much they eat, this is a positive move that will help in the fight against obesity."
The College called for such measures to be adopted more widely, saying: "Obesity is an issue that has rippled through communities, not just in Scotland but right across the UK. It is contributing to rising numbers of children suffering with associated conditions like type two diabetes and breathing problems.
"We now need to see our neighbouring governments follow Scotland's lead by mirroring this move".
Positive moves are afoot in Wales too. The Healthy Weight: Healthy Wales strategy is due to be launched in October 2019 and will include measures to reduce obesity and encourage healthier lifestyles. It looks set to follow Scotland in banning energy drinks to under-16s and to restrict the promotion and marketing of unhealthy products – including multibuy discounts – in shops.
So while the health secretary's plan for England is full of bold statements and ambitious intentions, he still has a way to go to catch up with other parts of the UK. Such a strategy would be tough to implement effectively even with 100 per cent support from key stakeholders, so one can only hope there is sufficient appetite to take on this challenge to transform healthcare in the 2020s.
Joanne Curran is associate editor of MDDUS Insight magazine
This page was correct at the time of publication. Any guidance is intended as general guidance for members only. If you are a member and need specific advice relating to your own circumstances, please contact one of our advisers.
Read more from this issue of Insight
Insight (formerly Summons) is published quarterly and distributed to all MDDUS members throughout the UK. It provides a mix of articles on risk, medico-legal and regulatory matters as well as general features and profiles of interest to our members. Browse all current and back issues below.
In this issue