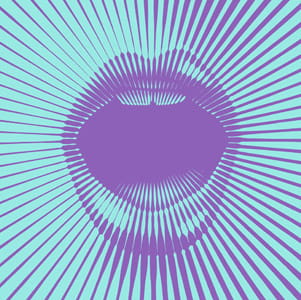 I HAVE recently had an experience that showed, again, it may be easy to speak about ethics in theory but demanding and even painful to bring ethics to life in real situations.
I was in a meeting of a lot of people I didn't know well but admired from afar. I was a relatively recent addition and hoped to make a valuable contribution to the group's work. All was going well until someone made a remark that took my breath away. I looked around the table, unsure if I had heard correctly. There were some awkward glances. Others too had heard what I did and perhaps also felt uncomfortable.
I waited.
It was seconds, but felt like an age.
Would someone else say something? The discussion progressed. My heart was beating faster and I could feel the tell-tale flush that creeps up my neck when I am anxious. I had a choice to make and I didn't, frankly, want to make that choice. I was frustrated, worried, disappointed and even a bit frightened. I also knew that I had to name and challenge what I had heard. But to do so felt risky. This was a new group of colleagues. How would they react? What would they think of me? Would I derail the meeting?
The elongated seconds ticked by. I didn't have time to analyse, weigh and plan. I also knew, deep down, I didn't need to analyse, weigh or plan. I needed to speak up.
By now my heart rate was at a level I usually only experience when trying to sprint the final 100 yards after a long Sunday run. My neck and face were turning an alarming blotchy pink. I swallowed hard, gripped my trembling fingers tightly under the desk and said I was surprised by what I had heard and felt that I had to challenge it.
The silence was longer and louder than ever.
The person who had made the remark asked me to expand on my concerns. Aware of all eyes on me and the sound of shuffling as people braced themselves for this unexpected interaction caused by the "new girl", I explained why I didn't think what had been said was acceptable. I was met with openness and curiosity. Without being defensive, the person queried my reasons. I was calmer now and able to describe what I thought were the problems. A moment ticked past and the person told me that she/he had not previously considered that point, but understood and apologised.
There was no drama, hostility, criticism or difficulty. That was not due to me. It was due entirely to the response I received. After the meeting, I thanked that individual for making it possible for me both to speak up and, more importantly, to be heard with respect and generosity. Never was I more aware that it takes courage not only to 'speak up', but also to listen.
A few days later, I was part of a group participating in 'Freedom to Speak Up' training. It was sound in its content and I learned much about the people, process and steps involved in raising concerns. I left with a sound understanding of where to go and when within the organisation. What was perhaps less clear were the emotional, ethical and human influences on well-established policies, processes and procedures.
We did talk, at the beginning of the session, about our experiences of speaking up, but it was in a descriptive and sanitised way which summarised what happened. Yet, there was little sense of the sleepless nights, pounding hearts and growing anxiety that have characterised conversations I've had with colleagues and students over many years about speaking up and raising concerns.
---
"Whether we speak up ourselves or receive the concerns of others, courage underpins these most testing of encounters."
---
In my research with GPs about their experiences of raising concerns and time spent with individual students and colleagues who've witnessed unacceptable behaviour or interactions, I have noticed how the emotional, the personal and the professional collide. Knowing what to do or where to go is rarely the challenge in such circumstances; having the courage to name concerns and to speak up in a maelstrom of conflicting emotions is the real difficulty. A sound process may be necessary but it is rarely sufficient.
Whether we speak up ourselves or receive the concerns of others, courage underpins these most testing of encounters. The courage to face and tame the internal script which warns us what we are about to do is risky and exposing. The courage to accept our vulnerability whilst appearing calm and clear. The courage to admit that our own behaviour may be the cause of concern for others. The courage to listen to feedback and to change. And that courage is, as I discovered in that meeting, always a work in progress.
Deborah Bowman is Professor of Bioethics, Clinical Ethics and Medical Law at St George's, University of London
This page was correct at the time of publication. Any guidance is intended as general guidance for members only. If you are a member and need specific advice relating to your own circumstances, please contact one of our advisers.
Read more from this issue of Insight
Insight (formerly Summons) is published quarterly and distributed to all MDDUS members throughout the UK. It provides a mix of articles on risk, medico-legal and regulatory matters as well as general features and profiles of interest to our members. Browse all current and back issues below.
In this issue