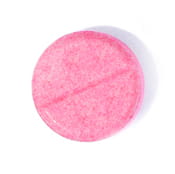 PATIENT non-compliance with requests for monitoring can present a difficult dilemma for GPs. Whether it be for INR monitoring, disease-modifying anti-rheumatic drugs (DMARDs) or diabetic reviews, the GP will have to make a decision as to whether to continue to prescribe the medication or not. As a medical adviser I often get telephone calls from our members asking advice as to what to do in these situations.
Consider the following scenario:
The repeat prescription request for warfarin caught my eye as I was going through the bundle. Review overdue. I opened up the record to check out the details: 56-year-old man, five years post-op, mitral valve replacement, on warfarin. I reviewed the blood test results: not had INR checked for five months… five months! There were three letters on the file asking him to come in for blood test monitoring but he had not been seen in the surgery for nine months. He clearly needs the medication to keep his valve functioning but what if his blood is too thin and he has a bleed because he has not come in for monitoring? What should I do?
Responsibility
The first thing to be aware of is the GMC's supplementary guidance Good practice in prescribing and managing medicines and devices. I would recommend a review of the whole document but the following paragraphs are particularly pertinent here.
"You are responsible for the prescriptions you sign for and your decisions and actions when you supply and administer medicines and devices or authorise or instruct others to do so. You must be prepared to explain and justify your decisions and actions when prescribing, administering and managing medicine." (paragraph 3)
This applies even if you are simply signing a repeat prescription that you did not initiate:
"You are responsible for any prescriptions you sign including repeat prescriptions initiated by colleagues so you must make sure that any repeat prescription you sign is safe and appropriate." (para 55)
Therefore, should any medical mishap arise out of a side effect from a medication and you signed the prescription, you would be held to be at the very least partly responsible:
"Whether you prescribe with repeats or on a one-off basis, you must make sure that suitable arrangements are in place for monitoring follow-up and review, taking account of the patient's needs and any risk arising from the medicine." (para 51)
Suitable call-recall arrangements should be standard practice in all GP practices. It is therefore very important when signing repeat prescriptions that you are aware of your practice's review procedures and make sure that you are following them.
The first thing I would advise would be to check the patient's contact details and then send a letter asking them to attend for monitoring. Most practices have a standard template letter for this purpose. It is also advisable to set an alert to remind you to check whether they have attended or not.
If the first routine letter does not work then send a second. If that does not work then I would advise sending a personal letter from the GP inviting the patient to attend an appointment to discuss their medication and its continued supply. The time between each letter will depend on the risks involved. It may also be appropriate to contact the patient by telephone.
It is not enough, however, to simply say: "I sent a letter and the patient did not attend". The guidance states you must take account of the patient's needs and any risks arising from the medicine.
The patient's needs
Often the most efficient and best way to fully understand the patient's needs is to speak directly to them to try to understand their reluctance to attend for the monitoring. For example, if the patient works 9-5 it is not helpful to invite them for review appointments during those hours: an early morning appointment might be more helpful. If it is difficult for the patient to travel, it may be appropriate to arrange near-patient testing or a home visit review. Perhaps the patient simply does not understand the significance and importance of the monitoring and a conversation outlining the risks involved in continuing to prescribe the medication would be helpful. Whilst you shouldn't set out to frighten the patient, it is important to make them aware of the dangers involved and potential risk they are exposing themselves to by not attending.
It is also important to clearly document in the patient's records the steps you have taken to contact and invite them for monitoring. Should they attend the surgery for another matter, the clinician seeing them will be alerted to the need to discuss these issues.
Stopping medication
If the patient still refuses to attend then the next step would be to write to them, clearly outlining the risks of continued prescribing in the absence of monitoring. You can also consider issuing shorter prescriptions that they will be forced to collect, or advise them that, due to the risks involved, you will have no choice but to discontinue the medication should they fail to attend for review within a given time limit.
This last option is rarely necessary as most patients by this point do realise it is in their interests to comply with your request. However on the rare occasions it does occur it would be advisable to involve your secondary care colleagues in this decision and have a case conference to discuss the pros and cons of continuing/discontinuing the medication. It is very important to also involve the patient in this decision-making process and make sure they have the capacity to understand, weigh and retain the consequences of their decision to refuse monitoring. If a competent patient understands the risks of refusing to attend for monitoring it is for the doctor to decide whether continuing to prescribe poses more risk to the patient than not prescribing.
Here is how our earlier scenario resolved:
Having checked with my trainer he suggested that, given the passage of time without review, it would be most appropriate to call the patient. Fortunately I managed to speak to him. He had been working abroad but was home that week and agreed to come in for the blood test the next day. His INRs had always been stable and he had not seen the significance of continuing to regularly attend. His INR was within the therapeutic range and a plan was made with him to ensure that his INR could be monitored monthly whether he was abroad or not and this arrangement was recorded in his records.
Dr Susan Gibson-Smith is a medical adviser at MDDUS and editor of GPST
This page was correct at the time of publication. Any guidance is intended as general guidance for members only. If you are a member and need specific advice relating to your own circumstances, please contact one of our advisers.
Read more from this issue of Insight Primary
GPST is published twice a year and distributed to MDDUS members in GP training throughout the UK. It provides a mix of articles on risk, medico-legal and regulatory matters as well as general features and profiles of interest to trainee GPs. Browse all current and back issues below.
In this issue