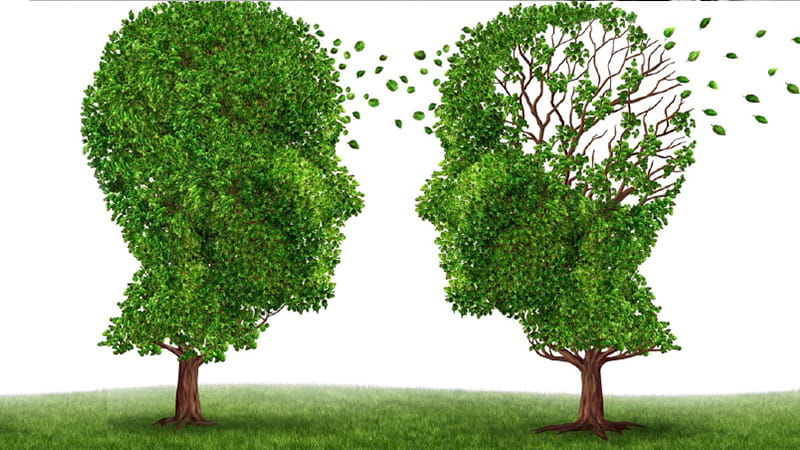 IT IS estimated that by the year 2025 there will be over one million people living with dementia in the UK and looking forward to 2050 that number will likely exceed two million.
Combine this prospect with other factors such as multi-morbidity and polypharmacy and it becomes obvious that the NHS faces significant ongoing challenges in looking after a rapidly ageing population – much of that burden falling on primary care.
Last year the government launched the Prime Minister's challenge on dementia 2020 which called for GPs to play a "leading role in ensuring coordination and continuity of care for people with dementia". The Royal College of General Practitioners has also made dementia a clinical priority with an ongoing programme of work aimed at improving the knowledge about, recognition and management of, and commissioning for dementia.
Part of that work has been to develop a framework of guidance and competencies for the provision of service using general practitioners with a special interest (GPwSI) in dementia. It's a role that – among others – will become increasingly important with the burgeoning demands on primary care from a growing elderly population.
What is dementia?
Dementia is not a single condition but a set of symptoms that include loss of concentration and memory problems, mood and behaviour changes and problems with communicating and reasoning. It occurs when the brain is damaged by diseases such as Alzheimer's, stroke or other neurological conditions such as Parkinson's disease. Around 60-80 per cent of people with dementia have Alzheimer's disease and around 10-20 per cent suffer from vascular dementia, and many have a mixture of the two.
Dementia is incurable and progressive and often compounded by a range of comorbidities. A survey by the Alzheimer's Society found that 72 per cent of sufferers were living with another medical condition such as arthritis, hearing problems, heart disease or a physical disability.
Early diagnosis of dementia can allow for timely treatment, care, and support (social, emotional/psychological and pharmacological) to enable patients to better manage the condition and its impact. Certainly much can be done to help prevent and ameliorate symptoms such as agitation, confusion and depression. And this is where specialist expertise is important.
A GPwSI in dementia would normally be employed by a local health authority or clinical commissioning group (CCG) based upon the needs of the local populace and as part of a tiered, integrated service delivery. This might involve working within a local "memory service" engaged in diagnosing dementia, or undertaking an enhanced role within care homes. A GPwSI might also provide postdiagnosis support, working with a community mental health team to help dementia sufferers remain at home.
A GPwSI in dementia is also likely to be involved in providing education and support to primary care organisations, constituent practices and other primary care providers to raise the general standard and consistency of care for people with dementia.
Required skills
The RCGP guidance framework sets out a list of core enhanced skills required by a GPwSI in dementia including:
communication with the patients and their family carers
recognition and management of physical illness, co-existing morbidities and functional/sensory impairments in people with dementia
assessment and management of behavioural and psychological symptoms of dementia (BPSD), including appropriate use of antipsychotics
management of drug therapy in dementia patients
medico-legal issues in dementia care including determining capacity
carer support
early intervention/raising awareness of dementia
community support/post diagnosis care of people with dementia.
Role-specific enhanced skills include expertise in the timely diagnosis of dementia and managing long-term care of patients in and outside of care homes, including drug and non-drug interventions, nutrition, continence and skin and wound care.
Training
The RCGP guidance states that a clinician working towards becoming a GPwSI in dementia would be expected to undertake recognised training and education, which may include acknowledgement of prior learning and expertise. Learning can be acquired in several ways and should include a variety of practical and theoretical elements:
experience (current or previous) of working in relevant departments
self-directed learning with evidence of the completion of individual tasks
attendance at recognised meetings/ lectures/tutorials on specific relevant topics
clinical placements agreed locally
undertaking a course from an accredited learning body (e.g. university, royal college, etc)
attachment to a dementia unit or under the supervision of a specialist practitioner which may not necessarily be a consultant
evidence of working under direct supervision with a specialist clinician in relevant clinical areas.
Many universities have developed training modules that include theoretical elements followed by supervised practice and formal competence-based assessments – but work-based experience, accompanied by peer review, may be as acceptable as an academic qualification.
For more information go the RCGP Dementia web page where you can access a range of useful resources including the Guidance and competencies for the provision of service using general practitioners with special interests (GPwSI) in dementia.
Q&A - Dr Louise Robinson, Professor of Primary Care and Ageing at Newcastle University and RCGP National Champion for Dementia
How did you become involved in helping dementia patients?
Early in my training I met a lady with possible dementia and was amazed to find there was no formal post-diagnostic support or care for her in primary care. This was around the time primary care-led diabetic clinics were being introduced and it seemed odd that we were encouraged to provide structured care for one long-term condition but people with dementia were just ignored.
What does your role entail?
I do not have a formal GPwSI dementia qualification but due to my academic career I have become an 'informal expert' and now provide specialist clinical advice at local and national levels, including the RCGP and Prime Minister's National Dementia Challenge. I was the GP lead on the RCGP working group who developed the GPwSI competencies.
What do you enjoy most about the job?
The look of relief on people's faces when I explain dementia is not a death sentence but a long-term illness, like depression and diabetes. Although we do not have a cure, we can provide some treatments and support to help people living with the illness have as good a quality of life as possible.
Are there any downsides?
Constant frustration at the geographical inequalities in dementia care support and provision that persist around the UK.
What do you find most challenging?
Changing professional attitudes to having a more positive and confident approach to caring for people with dementia; GP attitudes seem to lag far behind the public and patients.
What has most surprised you?
How surprised families caring for a relative with dementia often are to find a GP who is both knowledgeable and interested in the condition.
What is your most memorable experience so far?
Being told recently by one of my patients with dementia that they had informed their memory clinic consultant that they did not want to attend any more as they got better care and help from their GP!
What advice would you give to a trainee GP thinking about specialising in dementia care?
Caring for people with dementia is both a privilege and a pleasure. With increasing numbers living with the illness, there needs to be many more of us who have the courage to get more involved.
This page was correct at the time of publication. Any guidance is intended as general guidance for members only. If you are a member and need specific advice relating to your own circumstances, please contact one of our advisers.
Read more from this issue of Insight Primary
GPST is published twice a year and distributed to MDDUS members in GP training throughout the UK. It provides a mix of articles on risk, medico-legal and regulatory matters as well as general features and profiles of interest to trainee GPs. Browse all current and back issues below.
In this issue