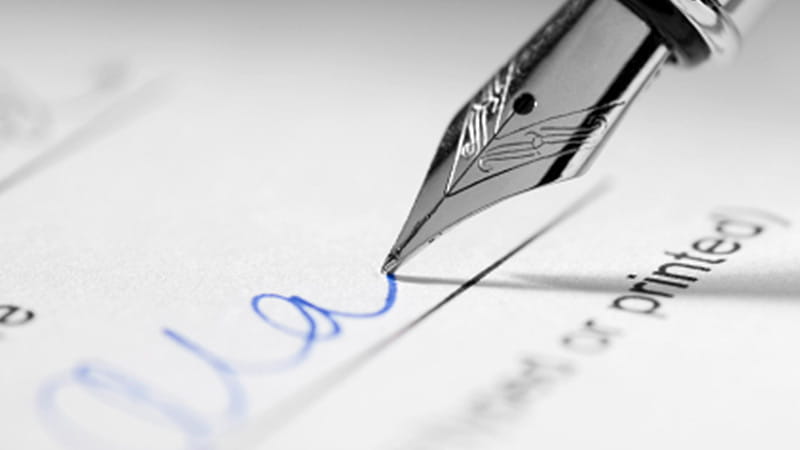 RECEIVING a complaint can sometimes feel like you are being hit with a big stick and your initial reaction is to defend yourself and put up your guard. Who wouldn't try to dodge the blows? However, complaints are part of our professional life. We must respond to them in a constructive way and try to take something positive from them. This is quite a task even for an experienced doctor and can be daunting when you are at the start of your career.
Most clinicians devote enormous time and energy into being "a good doctor" and complaints can feel undermining. So how can they be turned into a positive?
Complaints can be divided in various ways but, put simply, there are those which can be viewed as accurate and those which cannot.
Consider the following scenario. Mrs A brings her seven-year-old son who has been complaining of a sore throat for two days. There are no other symptoms, you check the history carefully, and thoroughly examine the child, who is generally well and cooperative. Apart from a mildly inflamed throat all else is normal.
You advise Mrs A to use simple analgesics and give safety netting advice. You also explain that you are not prescribing antibiotics and why. Overall this was a normal consultation.
The next week the practice receives a complaint from Mrs A alleging that you were very rude, upset the child at examination and scolded her about the child's treatment. You are shocked as this does not accurately describe what happened from your perspective. You are asked to draft a statement to help the practice respond to the complaint.
You may be angry, but remember Mrs A's concerns represent only one side of the story. When drafting your reply keep in mind that you are trying to resolve matters. Also remember that what you write may eventually be seen by a variety of people, for example the health service ombudsman, and it will help them form a view about you.
We must respond to complaints in a constructive way and try to take something positive from them
The first step is to reassure yourself that the letter is not accurate and you can have your say. If necessary wait until you are calm – a letter written when angry may have the wrong tone. Take advice from your trainer and MDDUS – we can discuss your concerns and offer helpful advice.
Try to take an objective view and look carefully at what is being said. It is often best to start with a clear description of what happened, set out chronologically and explained in layman's terms. You do not need to address the complaints yet, that can be done next. Try to avoid negative and inflammatory terms: "I did not raise my voice as you allege" is more inflammatory than "I spoke to you and said…"
After the factual chronology you can then address specific concerns. Try to respond to each matter clearly and succinctly. Try not to be antagonistic but explain matters, with reference to the chronology if necessary. For example: "I was able to examine Jack and look at his throat because he was cooperative, but I am sorry if in any way this upset him" is better than saying: "I could easily examine Jack, which would not have been the case if your allegations about upsetting him were true."
Reflection is important: stand back from the complaint and look closely at your consultation. Were there issues in communication that you did not pick up? Was the child intimidated and possibly frightened? If you identify areas where you could have done better you should acknowledge this with a suitable apology. If however you find that you cannot identify any issues at the time, and have discussed this with your trainer/ MDDUS adviser, you can only explain what occurred. It is almost always appropriate to say that you are sorry that the person had cause to complain and that they were upset. It can also be useful to confirm that you have reflected carefully on what happened and discussed matters with your trainer.
In our experience, complaints where the doctor feels they have done nothing wrong can be more difficult to reply to than those where they are aware they have made a mistake.
Consider a case where a complaint is received after your consultation with an elderly patient, Mr B.
The records were flagged for a hypertension review as Mr B had missed his last appointment. He has symptoms suggestive of a chest infection and you also ask him about his non-attendance for review. The dynamics of the consultation are difficult - and then you notice you have opened the wrong records.
You immediately apologise and try to clarify your advice about the chest symptoms and that your advice about high BP was misplaced. The patient is a little confused and not impressed.
The complaint letter from Mr B recounts the consultation accurately, explaining he was confused and upset and that he would like confirmation that he had not missed any appointments.
Clearly this complaint is justified and you are likely to be upset and worried. In this type of situation the best approach is to accept your error, sincerely apologise and confirm that you have learned from your mistake. Your response should still aim to resolve matters and be a positive reflection of your practice.
Remember that making concessions, where appropriate, is professional and you should not hesitate to seek help from MDDUS.
Dr Gail Gilmartin is a medical and risk adviser at MDDUS
This page was correct at the time of publication. Any guidance is intended as general guidance for members only. If you are a member and need specific advice relating to your own circumstances, please contact one of our advisers.
Read more from this issue of Insight Primary
GPST is published twice a year and distributed to MDDUS members in GP training throughout the UK. It provides a mix of articles on risk, medico-legal and regulatory matters as well as general features and profiles of interest to trainee GPs. Browse all current and back issues below.
In this issue