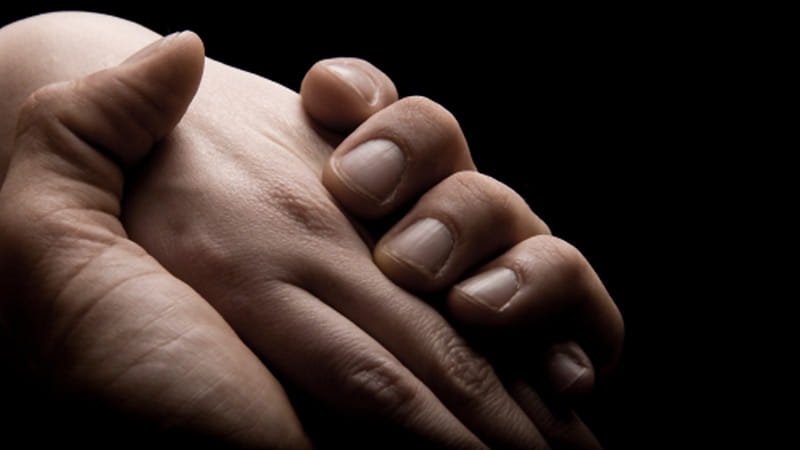 THE idea of putting patients at the heart of healthcare provision is not new, and is one that most doctors would likely agree with. Yet for a wide variety of reasons (political policy, funding and staffing difficulties, "system" inertia, and perhaps some old fashioned paternalism) this approach is still not being fully delivered across the UK.
But momentum now seems to be building behind efforts to change and update patient care for the 21st century. No doubt key factors in this movement include budgetary pressures, increasing patient expectations and an ageing population with rising multimorbidity. An NHS that prioritises truly patient-centred care, it is hoped, could be financially more efficient, reduce workloads and result in happier patients with improved outcomes.
So what exactly is patient-centred (or "person"-centred) care?
According to independent charity The Health Foundation: "In person-centred care, health and social care professionals work collaboratively with people who use services. Person-centred care supports people to develop the knowledge, skills and confidence they need to more effectively manage and make informed decisions about their own health and healthcare. It is coordinated and tailored to the needs of the individual. And, crucially, it ensures that people are always treated with dignity, compassion and respect."
The Royal College of GPs commissioned an independent panel to find "cost-effective solutions to the medical, social and financial challenges posed by rising levels of multimorbidity."
The panel's report, An inquiry into patient-centred care in the 21st century, concluded that "clinicians must work with patients in a very different way, providing personalised care and empowering patients to play an active role in managing their health." It called for a major shift in the way general practice is delivered, with practices coming together as federations or networks to work in a coordinated way. In addition, it said more resources should be made available to primary and community-based care, as well as more flexible funding arrangements that would allow providers (particularly GPs and hospitalbased doctors) to work more collaboratively.
Patients should be seen as part of the solution, not part of the problem
But a key recommendation was for a "move away from tick box clinical guidelines and performance indicators to an approach that recognises the need for care to be tailored to patients with multiple conditions and rewards professionals for respecting patients' preferences." Successful implementation of patient-centred care, the report states, lies in the hands of healthcare providers and their patients. "Critical to this will be embracing the change in the balance of power and responsibility between professionals and patients required by patient-centred care," it explains. Patients, carers and communities should be seen as "part of the solution, not part of the problem" and their active engagement should be welcomed.
There is an important role for personalised care planning, the report says, particularly for at-risk groups such as those with learning disabilities or multiple conditions. Ideally, patients would be supported to self-manage their long-term conditions, and GPs would be given the time to discuss this fully. Department of Health figures suggest that 90 per cent of people with long-term conditions are interested in being more active self-managers.
GPs are encouraged to support patients to develop health literacy skills, to give them information on positive life choices, how to manage diagnosed conditions and to discuss care/treatment costs.
This is echoed in a BMJ editorial article from February 2015, "Time to deliver patient-centred care", which said that "care should promote self-management, not dependency". It urges doctors to offer more tailored support which "reduces dependency and can help the disadvantaged most." It adds: "We also need to find better ways to listen to patients and ensure their voice is included and heard in medical forums. Better conversations are also core to realising shared decision making based on individual priorities and preferences."
Scotland's Chief Medical Officer Dr Catherine Calderwood is also an advocate for this approach. Two main themes in her first report, Realistic Medicine, published in January 2016, are shared decision making and personalised care.
One element of care highlighted is the process of informed consent. This, the report says, can often be a "professional-centred process" carried out in a time limited setting, where the patient may not receive sufficient information to reach a decision. This is something that can be exacerbated, it adds, amongst patients with low health literacy (poor understanding, knowledge and skills).
The report proposes one possible alternative approach: "a more person-centred process of 'request for treatment'" where the patient would be asked to note in their own words why they want a particular treatment, what they expect it to achieve and what their understanding is of the risks and limitations. Among the benefits promised by patient-centred care are improved patient satisfaction and quality of life, which are closely tied to identifying and respecting patients' preferences.
Speaking to MDDUS about Realistic Medicine, Dr Calderwood highlighted evidence suggesting that doctors don't always fully understand what patients want – and that sometimes this may be choosing not to undergo a particular treatment. She said: "Research has shown that doctors assume patients will prioritise living longer over anything else but, when asked, patients say they want two things: to be symptom-free and to spend time with their families. "If doctors have a full, properly documented discussion with patients and their family about the available options, and then decide not to offer treatment with the patient's consent, that doesn't generate complaints, that generates thank you cards."
Link
• An inquiry into patient-centred care in the 21st century, RCGP
Joanne Curran is an associate editor of GPST
This page was correct at the time of publication. Any guidance is intended as general guidance for members only. If you are a member and need specific advice relating to your own circumstances, please contact one of our advisers.
Read more from this issue of Insight Primary
GPST is published twice a year and distributed to MDDUS members in GP training throughout the UK. It provides a mix of articles on risk, medico-legal and regulatory matters as well as general features and profiles of interest to trainee GPs. Browse all current and back issues below.
In this issue