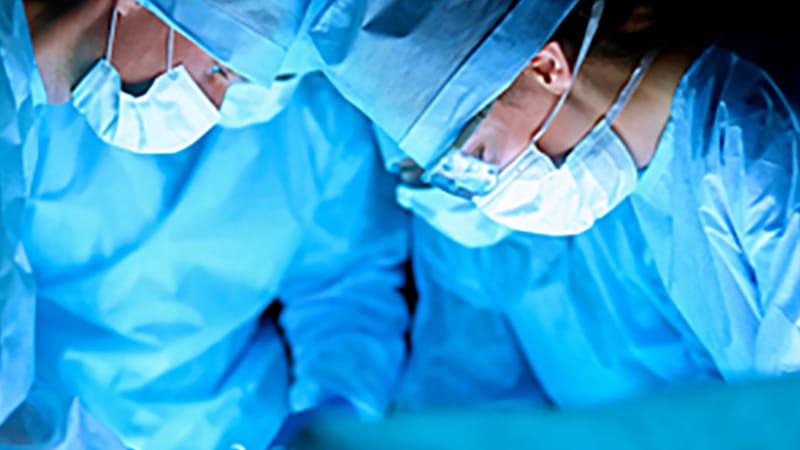 AS A female surgeon practising in the UK, it is safe to say I am in a minority.
The number of male consultant surgeons stands at a whopping 90 per cent of the profession according to 2014 figures for England, with only 10.5 per cent female. That is despite 50-60 per cent of medical school undergraduates being women. But one national initiative that I am proud to be part of hopes to change that.
Women in Surgery (WinS), part of the Royal College of Surgeons (RCS), was formally created in 2007 with a mission statement to "encourage, enable and inspire women to fulfil their surgical ambitions". Its main aims are to raise the profile of women in surgery, encourage change in attitudes, understand the issues women face in surgery and support and provide advice to female surgeons at all levels.
Good progress has already been made: when the initiative launched, the proportion of female consultant surgeons in England was just three per cent. The numbers are rising steadily and there are currently around 5,000 surgeons in the WinS network, but there is still some way to go to reach gender equality.
Ancient origins
Evidence of female surgeons goes right back to ancient Egypt where wall paintings in tombs and temples from 3,500 BC show women performing surgical procedures, such as caesarean sections and the removal of cancerous breasts. There is also evidence of such practices in ancient Sumeria, Babylon, Greece and Rome. More recently, the status of the woman surgeon was limited throughout the 18th century but numbers increased in the 19th century – most notably, the Medical Act of 1876 allowed women to qualify as doctors in the UK for the first time.
The first female surgeon to gain the Fellowship of the Royal College of Surgeons (FRCS) was Eleanor Davis-Colley in 1911 but fast-forward to 1990 and there were still only 320 female fellows. Women are now represented at every level in every surgical specialty but uptake remains relatively low. The reasons for this are complex but research by the University of Exeter concluded that the paucity of women in surgery is not due to lack of ambition but due to a perceived inability to fit into the world of surgery and a lack of female role models. This is something that WinS is trying to address via events such as their conferences, workshops and the WinS directory of surgeons who are willing to offer advice to colleagues and aspiring surgeons.
Personal journey
During my undergraduate and foundation training I didn't work with any female consultant surgeons, and although I wanted to specialise in ENT surgery from my final year of medical school I still wasn't 100 per cent sure. I went to my first WinS meeting in 2010 as an FY2, attending their London conference, which was a great networking experience and a source of valuable advice and information. It also gave me a much-needed confidence boost and helped me decide to pursue a surgical career. From there, I took part in the WinS mentoring scheme which I found really useful: both being mentored by a surgical registrar who could give advice about applications and training, and also having two medical students to support.
Patients will often direct their answers to my questions to male medical students
I have been involved in a number of events for WinS in recent years, including a panel discussion at the Manchester Scalpel undergraduate conference and contributing to the WinS video, Surgery: No longer a man's world, as part of International Women's Day.
Everyday sexism
In summer 2016 I was honoured to be appointed a forum member of the WinS committee. I wanted to get involved for many reasons but personally I was really frustrated with both patients and colleagues' perceptions of who a surgeon is. I am now an ST5 specialist registrar in ENT surgery and have done the same exams as my male counterparts, worked just as hard and am equally qualified but feel like I often have to prove myself or justify my actions.
Some of the issues that I have faced include patients telling me they didn't realise women could be surgeons, and others asking to see a male surgeon instead when they see that a "Miss" is treating them as they think that a man will be better. I have been asked to prove my qualifications and asked how many operations I have done. Patients will often direct their answers to my questions to male medical students or foundation doctors who are in my clinic observing; and during my ENT registrar interview I was mistaken for an admin assistant collecting forms rather than a candidate by the examiner - just because I was female.
These are issues that none of my male registrar or even core trainee colleagues have had to deal with and when I was asked in my WinS committee interview whether there was still a need for the group my response was a definite yes!
Choosing ENT
My interest in ENT surgery was sparked during a fantastic week's placement as a fourth year student with a lovely consultant (Mr Wickham in Barnsley) who I have had the pleasure of working with as a registrar since. I did a final year special study module followed by foundation training posts in the specialty to gain extra experience. ENT is a varied specialty and surgery ranges from middle ear microsurgery and endoscopic nasal surgery, to open head and neck cancer cases such as laryngectomy and neck dissections, to even robotic surgery.
The clinics are diverse and interactive with lots of minor procedures. You deal with both children and adults, manage medical conditions in addition to performing surgery and overall it is a very varied and rewarding job. I am currently considering a consultant career in the subspecialty of head and neck oncological surgery but I need to pass my FRCS exams first and be signed off at the end of my training, of which I have another three and a half years to go.
No matter what specialty you go into you will have to work hard, do postgraduate qualifications and have active involvement in teaching, research, audit and management. Surgery is no exception and is one of the more competitive specialties requiring lots of dedication and sacrifice, something that I think is worthwhile as I absolutely love my job.
For those considering a surgical career, my advice would be to go for it – but be organised and plan ahead. Use taster weeks to gain experience, look at the application forms for the next level up, and tailor your CVs. Speak to senior colleagues about what the job entails, get involved with audits and projects, and use the e-logbook to record any minor procedures you do and any surgery you watch or are involved in. Consider joining the RCS affiliates scheme and if you are female get involved in WinS!
Miss Nicola Stobbs is a specialty trainee (ST5) in otorhinolaryngology and head and neck surgery based in Sheffield.
Link:
This page was correct at the time of publication. Any guidance is intended as general guidance for members only. If you are a member and need specific advice relating to your own circumstances, please contact one of our advisers.
Read more from this issue of FYi
FYi is published twice a year and distributed to MDDUS members in Foundation Year 1 and Foundation Year 2 training programmes and final year medical students throughout the UK. It provides a mix of articles on risk, medico-legal and regulatory matters as well as general features and profiles of interest to trainee doctors. Browse all current and back issues below.
In this issue