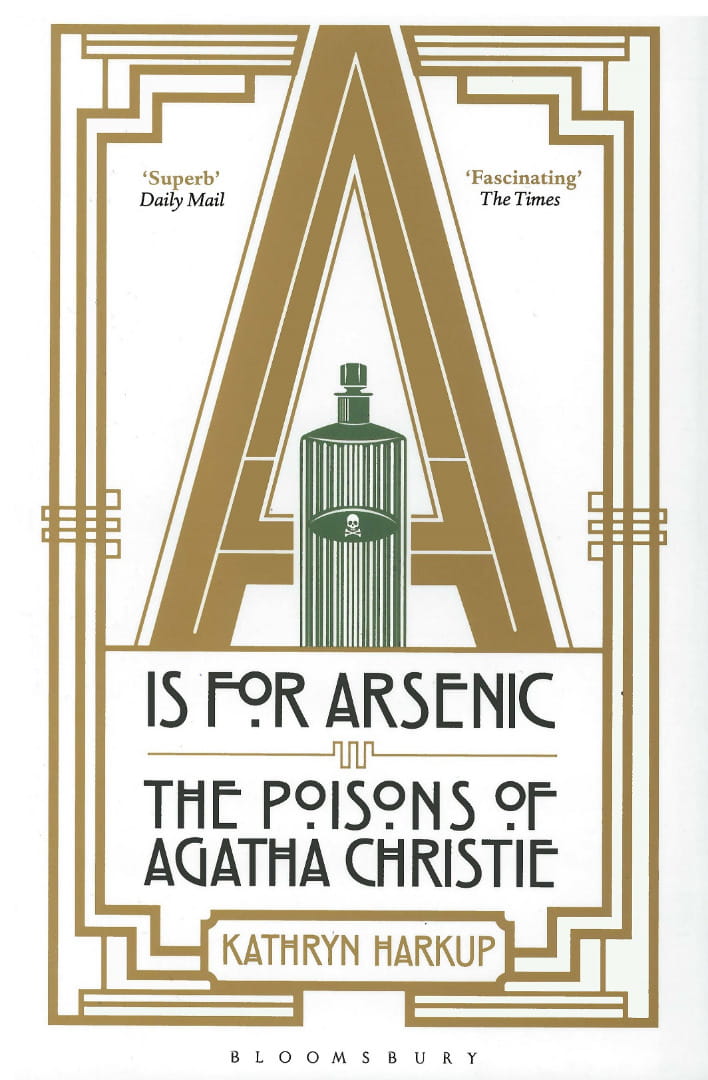 IN 1921 a review of a book published by a first-time novelist appeared in The Pharmaceutical Journal, which declared: "This novel has the rare merit of being correctly written". Not exactly fulsome praise but it was a cherished compliment for the writer – a young Agatha Christie.
The book was The Mysterious Affair at Styles and first introduced the famous fictional detective Hercule Poirot. It was Christie's curiously accurate account of how strychnine was used in a murder that earned the praise of the scientific journal, assuming that the author must have some pharmaceutical training or the help of an expert.
Indeed, Christie was something of an expert when it came to drugs and poisons, having trained as an apothecary's assistant when she volunteered as a hospital nurse during World War I. Her extensive chemical knowledge is the subject of a fascinating book by research chemist and science writer Kathryn Harkup, which was shortlisted in the 2016 BMA Medical Book Awards.
Agatha Christie used poison to kill her characters more often than any other method and in each of the 14 chapters of A is for Arsenic, Harkup takes a different novel and investigates the poison(s) the murderer employed – considering the origin of the substance, its development and use throughout history, how it interacts with the body to kill (or cure) and how it is obtained, administered and detected. Harkup writes: "Christie never used untraceable poisons; she carefully checked the symptoms of overdoses, and was as accurate as to the availability and detection of these compounds as she could be."
The book is a delight of fascinating facts and stories including real-life murder cases that inspired some of Christie's plots, such as that of Glasgow socialite Madeleine Smith, accused of putting arsenic in her lover's cocoa when he refused to break-off their relationship and threatened to expose private letters. Smith was found 'not proven' in the murder trial but she lived out her life under suspicion. The book details succinctly how various poisons act to disrupt the body's basic biochemistry resulting in characteristic symptomology and fatal decline. Arsenic for example is particularly efficacious producing symptoms similar to those of food poisoning, cholera and dysentery. These and other such unsettling facts make for an excellent read
This page was correct at the time of publication. Any guidance is intended as general guidance for members only. If you are a member and need specific advice relating to your own circumstances, please contact one of our advisers.
Read more from this issue of FYi
FYi is published twice a year and distributed to MDDUS members in Foundation Year 1 and Foundation Year 2 training programmes and final year medical students throughout the UK. It provides a mix of articles on risk, medico-legal and regulatory matters as well as general features and profiles of interest to trainee doctors. Browse all current and back issues below.
In this issue