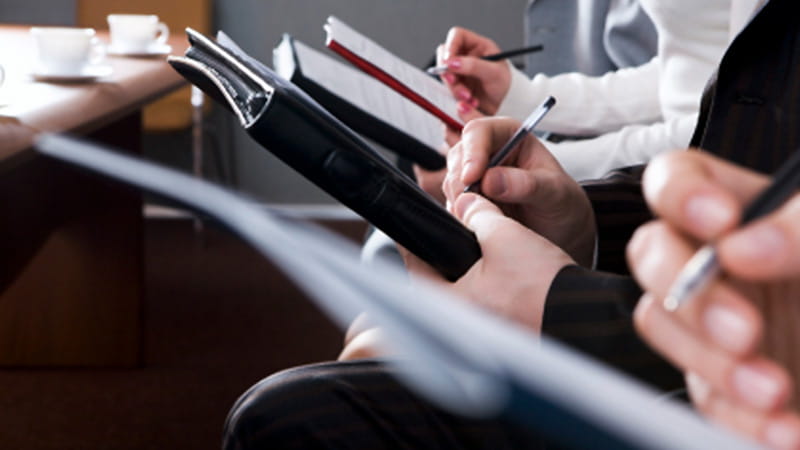 IT'S been a long hard slog – five or more years of intensive study and work, gathering knowledge and experience in lecture halls, laboratories, hospitals, GP practices and other healthcare settings, dealing with patients hands-on. Now you graduate and can call yourself a doctor but here the General Medical Council demands another probationary year before you can officially be let loose to practise your profession.
Is provisional registration really necessary?
In October 2013 the final report of a review into the future of medical training in the UK was published addressing this very question among others. The Shape of Training review – led by Professor David Greenaway – concluded that: "Full registration should move to the point of graduation from medical school, provided there are measures in place to demonstrate graduates meet the GMC's standards at the end of medical school".
The report states that currently the support and management of F1 doctors is fragmented, with medical schools responsible for considering fitness to practise and making recommendations to the GMC about full registration. This despite the fact that F1 training can take place anywhere in the UK and F1 doctors have little or no supervisory relationship with their medical school.
It adds: "Postgraduate organisations face challenges in managing F1 doctors who have fitness to practise concerns due to complex governance arrangements. By moving full registration to the point of graduation, responsibility for F1 doctors will clearly be with postgraduate institutions."
Supervised practice
GMC provisional registration was first introduced in the Medical Act of 1950 which was based on a recommendation from the 1944 Goodenough report that no doctor should be able to become an independent practitioner without a year of supervised practice. The GMC states that the purpose of the Foundation programme year 1 is to enable doctors to put into practice key learned skills and apply knowledge gained during undergraduate medical education. On completing F1 training, doctors must demonstrate the outcomes set by the GMC and show a readiness to accept with confidence the duties and responsibilities of a "fully registered and licensed doctor".
But the Medical Schools Council (MSC) has long been in favour of scrapping provisional registration. The MSC has continued to argue that, with subsequent developments in postgraduate medical education, graduates now undergo five or more years of comprehensive training before entering independent practice and the need for provisional registration as originally conceived is questionable in terms of protecting patients. It believes that medical schools are now confident their graduates are ready for supervised practice and further training. It argues that the reasons for introducing a provisional year of GMC registration for F1s are no longer relevant in light of current advances, such as the introduction of revalidation and shadowing.
A GMC-funded study recently published on BMJ Open addressed the preparedness for practice of medical graduates. It involved 185 individuals recruited from four study sites in each UK country, including F1 and F2 doctors, clinical educators, undergraduate and postgraduate deans, foundation programme directors and patient groups. The study was not designed as an opinion poll but it found that 57 per cent of comments were against abolishing provisional registration compared to 32 in favour, the remainder being neutral.
Typical of responses in the study was that of one F2 doctor who replied: "No! You need that year to get the experience."
Safety net
Patient safety was by far the most commonly mentioned reason in the study. Participants felt that F1s needed to be closely supervised, adequately supported and provided with incremental responsibility. "Many described the F1 year as a safe learning space, buffer zone or safety net, enabling F1 doctors to develop as professionals and consolidate undergraduate learning".
Medical academics have also expressed strong opposition to plans to move the point of registration, warning at a British Medical Association conference that such a change "removes the opportunity to monitor the clinical work of the newly qualified; it will remove the pressure to provide a foundation post for every graduate and may lead to UK medical graduate unemployment."
The BMA reports on its website that it has engaged with the four governments of the UK to express its views on The Shape of Training proposals ahead of publication of the various plans for implementation. It states that while it supports the "broad thrust of the report" there is still concern over the proposed point of registration with the GMC.
"Unless the length of medical school programmes were extended this would result in the cramming of training and clinical experience currently provided by the F1 year into the undergraduate curriculum. The BMA is not convinced it is possible to produce doctors who are fit to practise under these conditions."
Jim Killgore is an associate editor of FYi
This page was correct at the time of publication. Any guidance is intended as general guidance for members only. If you are a member and need specific advice relating to your own circumstances, please contact one of our advisers.
Read more from this issue of FYi
FYi is published twice a year and distributed to MDDUS members in Foundation Year 1 and Foundation Year 2 training programmes and final year medical students throughout the UK. It provides a mix of articles on risk, medico-legal and regulatory matters as well as general features and profiles of interest to trainee doctors. Browse all current and back issues below.
In this issue