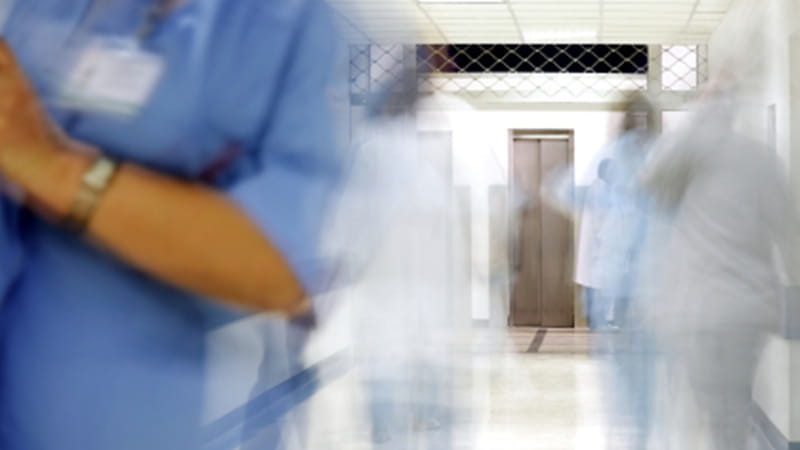 THE average person changes jobs between 10 and 15 times during their career, staying at each one for around five years. Junior doctors, however, are far from average. Most will rotate to a new post every four to six months which inevitably means working with new people, new patients and frequently in new locations.
The process of continuously adapting to new working environments provides trainees with many of the skills that make them good doctors. It develops team working and communication skills, as well as the ability to adapt to new and differing situations. Perhaps most significantly, it allows junior doctors to develop their training and expertise much more rapidly than any single environment could provide.
Unfortunately, with the good inevitably comes the bad. When they are not busy caring for patients, juniors are usually found studying for postgraduate exams, teaching medical students, or engaged in other educational activities such as clinical audits or research. In addition, many need to search for their next post every few months.
The perfect post?
In looking for their next job, most junior doctors will prioritise location, specialty, and training opportunities. Few will investigate staffing levels or the systems and policies in place to maintain a safe working environment. As a consequence, concerns often only come to light once they are already established in their new post.
Consider the scenario. A month into your FY2 post you notice that a chronic lack of relevant supplies often forces you to improvise during your clinical management. So what do you do? You could refuse to "make do" with what resources are available, but could that put patients at risk? And what about your colleagues? They could raise concerns if they wanted to, so do you really need to be the one to speak out?
It may be tempting to say nothing and maintain a low profile, but you must consider your patients' best interests. You should also think about your own position. For example, if one of your patients came to harm due to inadequate resources, how would you defend your lack of action?
Whether or not you raise concerns depends on many factors. It is best to consider the situation objectively. If you believe patients are genuinely at risk you should do what you can to resolve the issues. However, if you believe the problems are beyond your control, you should raise concerns in line with the GMC's guidance Raising and acting on concerns about patient safety. It states: "You do not need to wait for proof – you will be able to justify raising a concern if you do so honestly, on the basis of reasonable belief and through appropriate channels, even if you are mistaken." By adopting this approach, you will also be protected against recrimination under the Public Interest Disclosure Act 2013.
A nightmare rota
Consider the scenario. You are handed a "revised rota" that takes into account chronic staff shortages and notice you are now working even more anti-social hours than before. What can you do? Can you refuse to work, or should you accept whatever is imposed for fear of jeopardising patient safety?
Remember that patient safety can be affected by your presence as well as absence. If you are too tired to function properly, you are more likely to make errors that could lead to patient harm. The GMC's statement in April 2016 on refusing unsafe rotas states: "If doctors feel under pressure to cover a gap, they should carefully consider their own health and welfare and the impact on their practice if they are exhausted. They need also to consider the risks to patients from any refusal to cover a shift, and wherever possible work collaboratively with colleagues to find a solution." If you believe your rota is placing an excessive burden on you, such that your ability to work could affect patient safety, then you have an obligation to raise concerns.
Similarly, employers are obliged to design rotas that are safe for both doctors and patients. The GMC describes how its new Standards for medical education and training "require organisations to design rotas that make sure doctors in training have appropriate clinical supervision and minimise the adverse effects of fatigue and workload."
However, a rota that is just inconvenient or antisocial is unlikely to justify raising patient safety concerns. Remember that you are subject to a contract of employment with your hospital and this may allow them to impose new working arrangements. If you have contractual or employment concerns you should consult the BMA or similar independent advisory services.
A big ask
All doctors want the best possible training experience but they also care deeply about the quality of patient care. With this in mind, some juniors feel pressured to "help out" at any expense.
Consider the scenario. You are coming to the end of an exhausting 12-hour night shift but as you prepare to head home, a frustrated-looking consultant approaches. The FY2 due to take over from you has called in sick and she needs to go down to clinic. Although she doesn't say anything more, you both know the implication is that you are expected to "volunteer" to cover until other arrangements can be made.
So what do you do? You could of course say it is not your problem and wish her luck in finding cover – but what about the patients? And what about your own reputation? No one wants to be the doctor who fails to help out when things get tough.
You may think the obvious answer is that it is in the best interests of the patients for you to remain at work as long as possible. However, doctors are notoriously bad at recognising their own fatigue.
It is this desire to do good which maintains the public high regard for junior doctors – even during periods of strike action. But doctors need to remember that it is during times of fatigue that mistakes are more likely to happen. No patient will thank you if they come to harm as a result of your failure to recognise your own limitations.
No right answer
Working within inadequate systems can leave you feeling isolated and vulnerable to criticism. It is important to remember that you're not alone and help is available. First, take a step back to look at your situation. If you have genuine concerns that patient safety may be at risk, you should raise these with your consultant or other relevant persons within your hospital. Colleagues may also share your concerns and it is often easier to raise issues as a group. In addition, you can also discuss concerns with an MDDUS medical adviser. Provided you act in the best interests of patients, and keep a record of your actions, you should not be criticised for your actions.
Dr Naeem Nazem is a medical adviser at MDDUS and editor of FYi

This page was correct at the time of publication. Any guidance is intended as general guidance for members only. If you are a member and need specific advice relating to your own circumstances, please contact one of our advisers.
Read more from this issue of FYi
FYi is published twice a year and distributed to MDDUS members in Foundation Year 1 and Foundation Year 2 training programmes and final year medical students throughout the UK. It provides a mix of articles on risk, medico-legal and regulatory matters as well as general features and profiles of interest to trainee doctors. Browse all current and back issues below.
In this issue