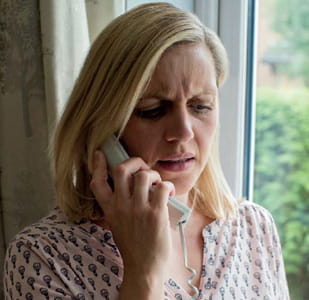 THE father of a 10-year-old girl recently made an appointment at our dental surgery to have fluoride varnish applied to her teeth. A day later we received a phone call from her mother – the parents are estranged – asking us to cancel the appointment, as she had "investigated" the use of fluoride varnish on the internet and was unhappy with the "safety risks". Our dental hygienist explained on the phone that fluoride varnish is a preventative measure and (given no contraindications) safe and effective. But the mother is adamant that she does not consent to the treatment. She is also demanding that we inform her the next time the father contacts or attends with the child at the surgery. What should we do?
Conflicts involving parents who disagree about the management of their child's healthcare are not uncommon and can be awkward with practices getting "stuck in the middle" of often bitter disputes. Emotions can run high and usually concern more than just the welfare of the child. In the situation described here the child is probably too young to make treatment decisions on her own behalf and you should first confirm who has parental responsibility and therefore legal rights in relation to the child.
A child's biological mother will usually have parental responsibility, as will the father if married to the mother at the time of the child's birth.
Unmarried fathers will only have automatic parental responsibility if named on the child's birth certificate and the birth was registered after 15 April 2002 in Northern Ireland, 1 December 2003 in England and Wales and since 4 May 2006 in Scotland. Unmarried fathers can acquire parental responsibility by way of a parental responsibility agreement with the child's mother, or by getting an order from the courts. Married step-parents and registered civil partners can also acquire parental responsibility in the same ways. Parents who divorce do not lose responsibility.
A child's biological mother will usually have parental responsibility
Assuming here that both individuals have parental responsibility and equal rights as regards their daughter, the key consideration must always be what is in the child's best interests. Sometimes such best interests are not clear cut and certainly due regard should be paid to the views of those close to the child. Any fears expressed by the patient or parents should be addressed as far as possible. In this particular case it would be helpful to find out what particular reservations the mother has about the use of fluoride varnish. Further information could be provided on the well-established benefits in preventing tooth decay in children – and indeed how the treatment is being offered as part of major UK public health initiatives, including Childsmile in Scotland.
In most cases, consent from one parent is usually sufficient to carry out a treatment if deemed in the child's best interests (some require the agreement of both parents, such as vaccinations and male circumcision) but where there is serious disagreement, consideration should be given to withholding treatment if not essential. It would be reasonable to explain to the parents the difficulty this presents the practice and ask that they resolve their differences informally or possibly via family mediation. Should this fail, either parent can apply to the courts for a legal ruling (e.g. a 'specific issue order' or 'prohibited steps order').
In regard to attendance there is no obligation to inform the mother each time the child is taken by her father to the surgery. Again the parents should be encouraged to communicate with each other in the best interests of their child – though the mother is free to request access to her daughter's dental records according to standard practice procedures.
The practice should keep careful notes of discussions with all parties in such disputes, along with the justification for any decisions made. MDDUS also advises healthcare professionals to get in touch if in any doubt about the legalities of parental responsibility.
This page was correct at the time of publication. Any guidance is intended as general guidance for members only. If you are a member and need specific advice relating to your own circumstances, please contact one of our advisers.
Read more from this issue of Insight Primary
SoundBite is published twice a year and distributed to MDDUS members in their final year of dental school and to those undertaking one or two years of postgraduate training throughout the UK. It provides a mix of articles on risk, dento-legal and regulatory matters as well as general features and profiles of interest to trainee dentists.
In this issue