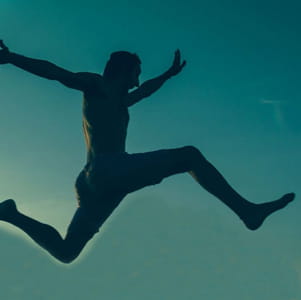 WHEN I graduated from dental school many eons ago, all of the general practice vacancies were for NHS associates. At that time private dentistry was, in Scotland at least, something of a mythical creature, like kelpies, Nessie or a successful football team.
A few years later, the now infamous NHS contract of (if memory serves) 1992 was implemented. Aggrieved by the fee cuts, some of my colleagues began to explore the possibility of working outside the NHS. To what extent this factored into the subsequent shortage of high street NHS dentists is hard to quantify. However, it gradually became apparent that, despite the introduction of a number of allowances designed to entice former NHS dentists back to the fold, some were enjoying life beyond the GP17 forms.
The attractions of the move are obvious. Suddenly an entire layer of bureaucracy evaporates. No need to seek prior approval, adhere to the statement of dental remuneration (SDR), submit claim forms or await, with a degree of trepidation, dental reference officer (DRO) requests. This new-found independence also allows greater clinical and financial freedom. The private dentist could set fees higher than those prescribed in the SDR which in turn permitted a less harried working day.
But those who leave the fur-lined rut which is NHS practice are soon faced with the insecurities of private sector work. Charges need to be fixed at a level which sustains the business but without driving patients into the arms of the nearest NHS practice. The comfort blanket of the NHS pension is also lost. In Scotland, entirely private practices now fall under the jurisdiction of Healthcare Improvement Scotland, making them subject to unannounced inspections.
Mixed practice
It is not surprising that many practitioners opt to work in NHS dentistry, but with an element of private activity. NHS 'brand loyalty' virtually guarantees a level of patient footfall and, in Scotland, monthly rollingon fees. Yet this compromise brings its own hazards. The fact is that, irrespective of the potential benefits of private treatment, NHS patients are entitled to be rendered dentally fit on an NHS basis. This means there will be items of service or courses of treatment which will be unprofitable or professionally frustrating but which the dentist will be contractually obliged to offer to NHS patients.
Any attempt to circumvent this requirement can have serious consequences. All of the UK NHS dental contracts effectively prohibit dentists from misleading patients regarding the quality and availability of NHS treatment. Anti-fraud teams can analyse claims to identify 'outliers' who are not adhering to this rule. These contractual obligations are also mirrored in the GDC's Standards guidance and it is not uncommon for regulatory investigations to focus on allegations by NHS patients of 'upselling' or worse.
Of course there may be a perfectly plausible explanation as to why private rather than NHS dental treatment has been recommended. For example, in Scotland, the SDR was modified many years ago in order to end the provision of an NHS bonded crown on a molar (irrespective of whether it has migrated further than a wildebeest in the dry season and now features prominently in the patient's smile). Therefore, Scottish dentists who charge an NHS patient a private fee for a porcelain molar crown (having also offered an NHS metal crown) are not in breach of the relevant provision in their terms of service. However, if this private restoration is placed over an NHS root filling within the one course of treatment, that would be a different story.
Those who work under the English regulations do not benefit from such clarity – very few types of treatment, such as sports mouthguards, are definitively unavailable on the NHS. The item of service system, with its restrictions and caveats, was shelved in 2006 in favour of UDA-based contracts. Whilst this arrangement allows private and NHS treatments to be carried out during the same course of treatment, patients' choices must still be properly informed and un-coerced. Nevertheless, an England-based practitioner may feel that, for example, the health of a patient's premolar can be secured by means of an amalgam. If the patient wishes a more aesthetically pleasing restoration, then it may be possible to levy a private fee without breaching any rules.
Payments
It remains critically important that the reasoning behind fees is explained to the patient in a comprehensible and transparent manner. In fact, the regulations in all jurisdictions stipulate that NHS patients must sign a cost estimate document – the FP17DC, HS45DC and the (now out-of-print) GP17DC (or equivalents) – acknowledging that the treatment plan includes a private element. The patients should be given a copy, with a duplicate retained in the practice records. If the plan changes, the patient should receive a revised form.
In addition to meeting contractual obligations, this approach also provides an audit trail in the event of a complaint or query about the basis upon which treatment was provided. Financial disputes may still arise, even where there has been an appropriate consenting discussion, where ballpark prices have been well publicised (as they must be) and where the paperwork is in good order. In fact, the incentive to demand a refund is usually proportionate to the fees levied.
Complaints
Complaints can follow a number of (potentially overlapping) paths. Patients who believe that the consenting discussion was framed in such a way as to lure them into accepting non-NHS options (aka 'upselling'), may report this to the GDC as a breach of professional standards. Patients who believe that the treatment (for which, lest we forget, they paid privately) was substandard may decide to litigate or to contact the Dental Complaints Service. The DCS exists primarily to arbitrate on unresolved disputes relating to private dentistry. However, should they find evidence of misconduct, such as unprofessional consenting discussions, they may refer the matter to the GDC.
Therefore, in mixed practice, NHS patients have a right to consider private treatments. However, it is crucial they are also offered all available and clinically justifiable NHS options in a neutral and professional manner. These discussions must be properly reflected in the records and all relevant paperwork must be completed.
This is a contentious and somewhat confusing area, so please contact MDDUS if you need more detailed advice.
Doug Hamilton is a dental adviser and editor of SoundBite
This page was correct at the time of publication. Any guidance is intended as general guidance for members only. If you are a member and need specific advice relating to your own circumstances, please contact one of our advisers.
Read more from this issue of Insight Primary
SoundBite is published twice a year and distributed to MDDUS members in their final year of dental school and to those undertaking one or two years of postgraduate training throughout the UK. It provides a mix of articles on risk, dento-legal and regulatory matters as well as general features and profiles of interest to trainee dentists.
In this issue