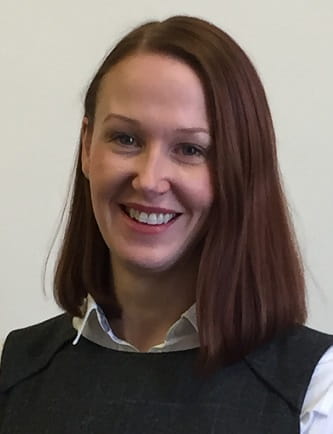 CONGRATULATIONS! All your hard work has paid off and you are about to embark on a career in dentistry.
The early days in practice are exciting but they can also be challenging as the realisation of the responsibility that you now carry begins to sink in. There is a lot of new information for you to take on board and an ever-growing mountain of paperwork to deal with. And you thought all you had to do was teeth…
Speaking to recent graduates, the amount of new information to absorb can be overwhelming. So what do you need to deal with?
Read the contract
When you have successfully secured your perfect job in your ideal practice you need to ensure that you have a contract with the practice. You must ensure the points discussed during your recruitment are documented as agreed and that there are no surprises. Therefore read the contract before you actually start working in the practice. I have taken calls from dentists who have turned up at the practice on their first day and were presented with a contract that bore no resemblance to what they had previously agreed. Fortunately this scenario is rare, but why take the chance?
Tax receipts
In most practices the associate arrangement is still the most common. This means that you are classed as self-employed for tax purposes. It pays to be organised: keep all receipts (preferably in order), keep a note of everything and put money aside for tax every month. Speaking to new associates this was the piece of advice that was repeated to me several times. It is not as exciting as splurging on designer clothes but it is much easier to put money aside than to try and find money for your tax bill. This is especially true in January, just after Christmas and paying the GDC. A good chartered accountant will keep you right.
Right numbers
If you are providing dental treatment within the NHS you will require a list number from the health board area under which you will be working. You must have this number before you can start work. You will also require an electronic data interchange (EDI) number so that you can transmit the claim forms electronically and you must have signed the mandate if you want to be paid for any work.
Know the SDR
The SDR (Statement of Dental Remuneration) is the foundation of NHS dental treatment provision. It not only contains the fees for treatment that can be carried out, but it also provides information on allowances, e.g. CPD and audit. There is no avoiding it, you must know the SDR. I'm not suggesting you sit down of an evening and tackle it in one sitting. The best way to read it is in small sections armed with a pen and paper so you can write in simple terms your interpretation. Don't just focus on the item codes and fees but also on the provisos as these lay out the circumstances under which you can provide treatment, e.g. time bars affecting periodontal treatment or items marked with an asterisk* require prior approval. Prior approval, or PA, is the authorisation to proceed with a proposed treatment plan. It relates not only to items with an asterisk but also has a monetary value of treatment required. You must be able to justify the proposed treatment and demonstrate the treatment will secure and maintain the oral health of the patient. The Practitioner Services Division (PSD) website is a good source to find the information required to help your PA requests go through the system smoothly.
By knowing the SDR you are ensuring that you will be claiming correctly and that you will receive payment for the treatment you have carried out.
Practice systems
You will also need to be familiar with the practice management system, as each practice will be different. Questions to ask include: how are patients who fail to attend their appointment followed up? How many FTAs occur before the form is finished? The answers to these questions are crucial to ensuring that your forms are submitted within the threemonth timeline for payment.
So that's all in order, where is the high speed? Not yet. Are you sure that the instruments you are about to put in a patient's mouth are adequately cleaned? As a clinician you are responsible for what you use in a patient's mouth. Therefore do you know what happens to the instruments before they magically appear clean and shiny on your bracket table? What is the practice decontamination process? Would you be happy to have treatment in your own chair?
Another important question to ask is where are the emergency drug kit and oxygen kept? It is much better to take the time to know where these are located rather than wait for a medical emergency and the unsettling panic that will take over when you realise that you don't know where these things are.
It can sometimes feel that you are spending more time asking questions and reading than actually treating patients but it pays to be organised.
Are we ready for Mrs Smith now…?
Laura McCormick is a dentist and early practitioner adviser at MDDUS. If you are based in Scotland and have any queries about starting out in practice, email her at lmccormick@mddus.com
This page was correct at the time of publication. Any guidance is intended as general guidance for members only. If you are a member and need specific advice relating to your own circumstances, please contact one of our advisers.
Read more from this issue of Insight Primary
SoundBite is published twice a year and distributed to MDDUS members in their final year of dental school and to those undertaking one or two years of postgraduate training throughout the UK. It provides a mix of articles on risk, dento-legal and regulatory matters as well as general features and profiles of interest to trainee dentists.
In this issue