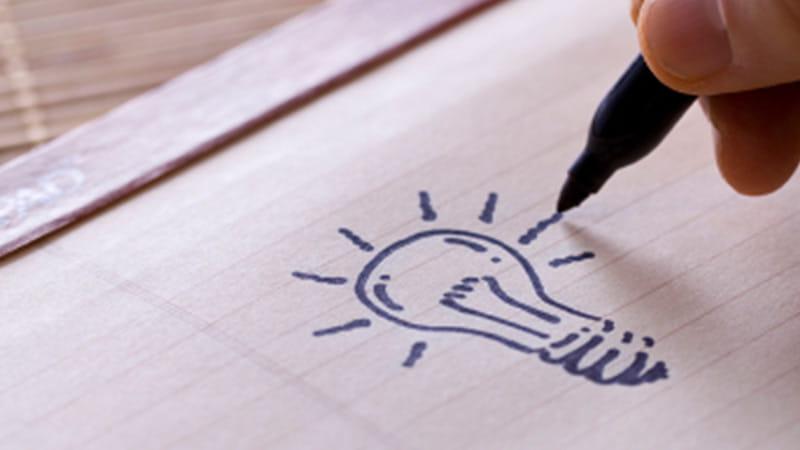 I WILL always remember the wonderful feeling of graduating and entering the dental profession, a prospective future of building my knowledge and skills ahead of me. Foundation training provided a year of exponential learning and invaluable experience. However, as the level of learning began to taper, I felt the need to explore other opportunities to further my knowledge and experience as a dentist.
Key to this is continuing professional development (CPD). The concept has a long history within dentistry but was only formalised by the General Dental Council in 2002. The Lifelong Learning Scheme required the completion of 250 hours of CPD over a five-year period as a compulsory part of GDC registration.
The GDC defines CPD as "lectures, seminars, courses, individual study and other activities that can be reasonably expected to advance your professional development as a dentist or dental care professional and is relevant to your practice or intended practice."
The principle behind continually updating our professional knowledge and skills throughout our working lives is to ensure we always provide patients with the best care we can. The best way to approach CPD is to focus on the outcome, of how it can help us in our work, rather than treating it as a mere box-ticking exercise.
The need for CPD
Some may question its merits, but a number of recent changes in dentistry reinforce the need for effective learning that is carefully chosen to add real value to our professional practice.
Rising complaints
Patient complaints have been rising steadily in recent years. In 2014 the GDC reported a 110 per cent increase over the previous three years, a trend that has been largely blamed for the 64 per cent rise in the Annual Retention Fee. The regulator even went so far as taking out a newspaper advert last summer to advertise their Dental Complaints Service which covers private dentistry. In these increasingly litigious times, relevant and effective CPD is a vital tool for dentists.
Greater competition
With more dental graduates entering the jobs market than ever before, both from the UK and overseas, competition for posts is increasing. The possibility of dentists being unemployed has only become a recent reality. The number of dental therapists entering the workforce is also rising rapidly and their increasing scope of skills and permitted duties could impact on the number of dental posts needed within a practice. With such changes emerging in the dental workforce, the need for dentists to invest in their careers has never been more important.
Complex treatment needs
The aging UK population is having a significant impact on the way dentistry is practised. The Adult Dental Health Survey (carried out every 10 years since 1968) revealed recently that the proportion of edentulous adults is declining. As oral health habits improve, people are holding onto their teeth for much longer than before. This has led to a growing patient base presenting with increasingly sophisticated and complex treatment needs.
Increasing patient expectations
The culture within dentistry is changing and patients' expectations regarding outcomes are growing, with many seeking increasingly complex treatments or procedures. While this presents an opportunity for us to expand and improve our skill base, we must always know our limits and work within our individual competence, referring to a specialist where appropriate.
Types of CPD
CPD can be either verifiable or non-verifiable. The GDC states that, of the 250 hours required over a five-year period, at least 75 hours should be "verifiable", supported by evidence and ideally carried out in recommended topic areas. More information is available in the GDC's CPD guidance booklet.
Verifiable CPD is available from professional bodies such as the British Dental Association (BDA), universities, the Royal Colleges and the Faculty of General Dental Practitioners.
Some of the main forms of achieving verifiable CPD include:
• Reading journals. The British Dental Journal (BDJ), for example, provides two verifiable CPD papers per issue, available by answering set questions.
• Online/e-learning courses
• One-day courses – these can offer hands-on experience to enhance professional skills
• Longer training courses, often of one or more years, can be undertaken, with options for hands-on or distance learning.
Non-verifiable CPD refers to any relevant activity that advances your professional development but does not fulfil all of the GDC requirements for verifiable CPD. Non-verifiable CPD can come from a vast array of activities including peer reviews, attending conferences, and clinical audit. They are many and varied and some will be of better value than others.
Personal reflections
As a relatively recently qualified dentist with a strong interest in general practice, I wish to build on what I have learned in the early years, and strive to achieve the highest standards.
Currently I am in the middle of an FGDP(UK) Diploma in Restorative Dentistry. The strong evidence-based approach and hands-on teaching has helped develop positive changes in my management and approach to patients and I hope will continue to do so.
Dentistry is a dynamic and continually evolving profession which deserves a lifelong learning approach, one that allows us to remain up-to-date with the latest developments and deliver the best patient care.
Sameera Teli is a dentist and editor of SoundBite
This page was correct at the time of publication. Any guidance is intended as general guidance for members only. If you are a member and need specific advice relating to your own circumstances, please contact one of our advisers.
Read more from this issue of Insight Primary
SoundBite is published twice a year and distributed to MDDUS members in their final year of dental school and to those undertaking one or two years of postgraduate training throughout the UK. It provides a mix of articles on risk, dento-legal and regulatory matters as well as general features and profiles of interest to trainee dentists.
In this issue