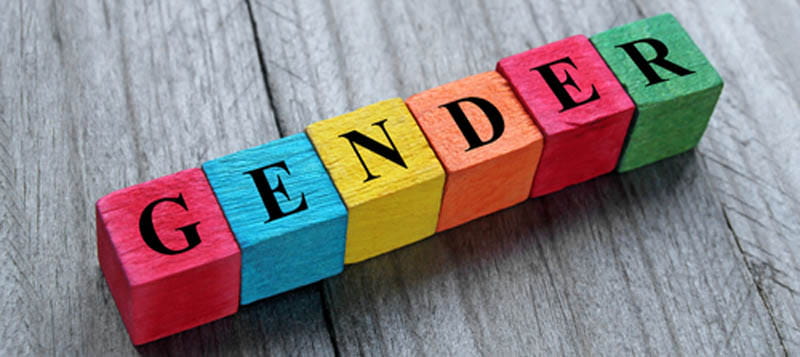 IT is now estimated that around one per cent of patients are transgender, or more appropriately have 'gender incongruence' – a belief that true gender is different from how an individual physically appears or was assigned at birth. Our own experience at MDDUS is that most practices are aware of at least one or two patients who are transgender, and almost all can describe awkward or difficult encounters that with better preparation could have been avoided.
Patients can find it difficult to disclose feelings of gender incongruence to GPs and it is important to recognise that the risk of self-harm and suicide for trans patients is significantly higher than that of the general population. With this in mind, it is essential for your patients to feel supported and not uncomfortable when accessing GP services and whilst awaiting a specialist referral.
As the regulatory guidance for supporting and treating transgender (trans) patients evolves, it is important that practice managers review the ways their team cares for this cohort of patients – or might breach any legislation designed to protect them.
Consideration of the following aspects of the care and treatment will help you assess how well your team are providing services.
CLINICAL ASSESSMENT AND TREATMENT
The Royal College of Psychiatrists1 provides guidance on the assessment and treatment of patients with gender dysphoria and you should ensure that all GPs in the practice are aware of what to do following diagnosis. The GMC have also issued specific guidance for doctors which includes directions on referral without delay, and steps to take whilst a patient is awaiting specialist review2. The GMC provides clear guidance on the responsibilities of GPs in tackling the risk of harm in relation to 'bridging prescriptions' by use of a clear set of criteria. This is where medication may be necessary before specialist input has been received and in particular where the patient is known to already be self-medicating from an unregulated source.
GPs can feel out of their depth in this area and may have concerns that they risk acting outside their level of competence and expertise. With this in mind, the Royal College of GPs has created an online CPD module to help GPs respond to the needs of adults and young people experiencing gender dysphoria3. It is important to note that a doctor cannot refuse to see or treat a patient because of their trans status, as the Equality Act (2010) has clearly established this as 'protected characteristic'.
MEDICAL RECORDS
There is no actual legal requirement for a patient to obtain a Gender Recognition Certificate in order to ask for their personal details to be changed by the practice. Neither are they required to provide evidence of an updated birth certificate for this. A signed request from the patient is sufficient to make such changes and the reception team must be prepared to deal with requests of this nature in a sensitive way and not appear to be obstructive.
The perception that a practice is being obstructive is most often the case when there is a lack of training in place, or staff are unaware of the patients' rights or the necessary actions. In addition, we have assisted practices where the patient's gender has been changed to 'indeterminate' (which is an available option within some clinical systems) in the absence of documentary evidence of a complete transition process rather than to the preferred gender stated by the patient. This could amount to indirect discrimination and the practice should always seek to accommodate the preference of the patient. Clear guidance is available online from the different NHS bodies on the process for changing name and NHS number, and links to these can be found within the new GMC guidance.
CONFIDENTIALITY
The Gender Recognition Act (2004) provides safeguards for transgender patients, and practices should note that this legislation makes it an offence to disclose protected information acquired in an official capacity. Protected information here can be that the person has changed from one gender to the other or is undergoing a transition process.
Receptionists must be careful to address patients with their preferred name and title, and if they are uncertain it is appropriate to discreetly enquire how the patient would like to be addressed. If this preference can be clarified within the bounds of a consultation by the patient's GP, the records can then be clearly be amended to state these preferences. This is less intrusive and allows all staff to access the same information.
REFERRAL
Any clinical referral made by a GP must not include reference to the patient's gender transition/previous gender, unless:
this has been discussed with the patient
they have given consent to the disclosure
the information is necessary for medical purposes.
Legal requirements around this are set out specifically within the Gender Recognition Act. This is reinforced in the GMC guidance which states that seeking patients' consent before disclosure of information "shows respect, and is part of good communication between doctors and patients". Practices using referral software must ensure that any referrals are checked before sending to avoid an inadvertent breach.
SCREENING
Before issuing a patient with a new NHS number there is a responsibility for the GP to discuss the implications of this with the patient. For example, a consequence for a female transitioning to a male is that they would no longer be invited for (potentially necessary) cervical screening. The GMC states that decisions about screening should be made with patients in the same way as any other decisions about their health and to refer to their guidance on consent for more information.
TRAINING
As an employer, the practice has a duty to ensure that all practice staff receive training on the requirements of the Equality Act. This includes understanding of the needs of trans people. In England, CQC regulations require "that service users must be treated with respect… having due regard to any relevant protected characteristics".
Often things go most publically wrong at reception and within our cases we see patterns of complaints arising where perhaps a member of staff has dealt badly with a call from a patient with a deep voice who identifies themselves as a female, or where they have called out a patient name as Mrs or Mr when the patient has expressed a preference for the other.
Being aware of relevant legislation and guidance should ensure your practice cares for transgender patients with sensitivity and understanding – but if members have any specific issues do not hesitate to call the MDDUS advice line.
▪ Liz Price is a senior risk adviser at MDDUS
---
DENTAL PRACTICE MANAGERS
Many aspects of this guidance are relevant to managers of dental practices, particularly regarding that of records, patient confidentiality and ensuring staff are provided with training in equality and diversity. There may also be a possibility that endocrine treatments prescribed to trans patients have an impact on dental care and so patients must be supported to feel comfortable updating their medical history to ensure any impact can be monitored appropriately.
---
References
1 Good practice guidelines for the assessment and treatment of adults with gender dysphoria (RCPsych)
2 Advice for doctors treating transgender patients (GMC, March 2017)
3 Gender variance (RCGP Learning, May 2015)
Also: Focus on gender incongruence in primary care (BMA, October 2016)
This page was correct at the time of publication. Any guidance is intended as general guidance for members only. If you are a member and need specific advice relating to your own circumstances, please contact one of our advisers.
Read more from this issue of Practice Manager
Practice Manager is published twice yearly and distributed to MDDUS practice managers and others with management responsibility in dental and medical surgeries. It features articles on employment law, health and safety, risk as well as profiles of practices across the UK. Browse our current and back issues below.
In this issue