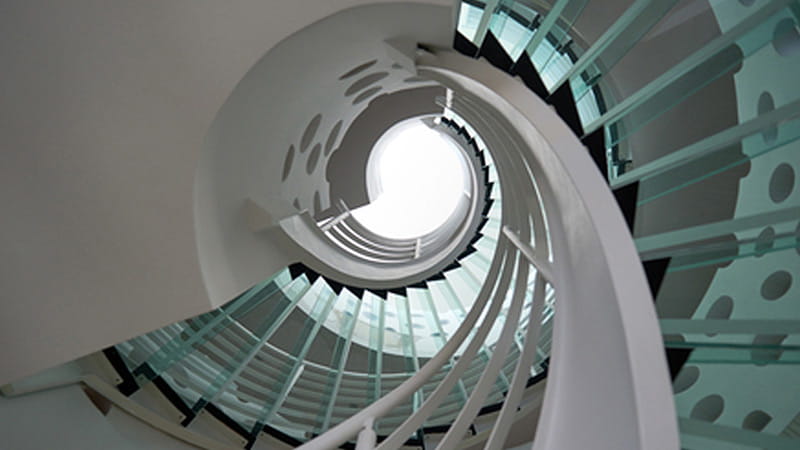 THE UK is becoming more litigious – there is no disputing this fact. We are seeing not only a rise in the number and value of clinical damage claims but also in associated legal costs.
Last year the NHS Litigation Authority (NHSLA) paid over £1.1 billion in claims to patients in England and this year it will be an estimated £1.4 billion. Over a third of the NHSLA budget is paid to the legal profession and most of this as so-called "adverse costs" to claimants' lawyers.
MDDUS is also seeing an ongoing rise in litigation with a 17.9 per cent increase in claims intimated against medical and dental members across the UK over 2014. Subscription rates and the cost of indemnity are directly affected by the uncontrolled growth in adverse costs levied in claims by claimant lawyers. These are often more than six times those of defendant costs and in some cases 10 times.
Fixed recoverable costs
Last December I wrote to the Parliamentary Under Secretary of State for Health, Ben Gummer, in advance of a proposed consultation to impose fixed recoverable costs for lower value clinical negligence claims. The Government is proposing to introduce fixed recoverable costs for all cases where a letter of claim is sent after 1 October 2016 and this would apply in clinical negligence cases possibly up to a value of £250,000 in damages. A recent pre-consultation document reported that claimant legal costs for cases managed by NHSLA in 2014/15 amounted to 83 per cent of damages awarded for claims between £50,000 and £100,000, and nearly 300 per cent of damages awarded for claims between £1,000 and £10,000. That's a lot of money being diverted from patient care – and from the wallets of MDDUS members.
In my letter to Mr Gummer I expressed our strong support at MDDUS for the early implementation of fixed recoverable costs and indicated our full commitment to ensure that money expended in compensating for clinical accidents should, as far as possible, find its way to the injured patient and not disproportionately to the lawyers supporting those patients' claims. MDDUS General Counsel Simon Dinnick and I reinforced these points when we met Mr Gummer at the end of January and felt that we had a good hearing.
We acknowledge the need for fairness and access, especially in more complex higher value claims
More than half our members are GPs, GDPs and private practitioners working in England and Wales. Their subscriptions and their cost of indemnity are directly affected by the uncontrolled growth in adverse legal costs. This, in turn, adds to pressure on health expenditure generally with no discernible benefit to the bulk of patients. The pressure may be more visible in relation to the costs of hospital services via the Clinical Negligence Scheme for Trusts (CNST) but it is also a real issue in relation to primary care, a fact of which we know Government and NHS England are acutely conscious.
We have long believed that the object of a fair system for resolving clinical negligence claims should be timely, proper and just compensation for those wrongly damaged. We have had concerns for some time that the distortion in the ratio between damages and claimant costs levels is having an adversely disproportionate and harmful effect, particularly, but not exclusively, in lower value claims.
MDDUS' experience in this field mirrors the published data from the NHSLA, both as to increasing claims frequency and the ratio of costs to damages. It is by no means unusual for costs to exceed damages by a very substantial degree, even if the claims are promptly settled with the minimum necessary investigation. This is due to the very considerable front-loading of legal costs by claimant lawyers before a claim is even intimated to the practitioner. There is no opportunity to control this cost despite robust case management by the courts and strong claimshandling procedures, proactive acceptance of liability where intimated and considerable risk management and educational work in the wider field by indemnifiers and the NHSLA.
We can quote examples of cases where claimant lawyers' bills have vastly exceeded damages awarded. In one particular case of alleged delayed diagnosis of breast cancer, we negotiated a settlement on behalf of our member for the sum of £35,000 but the claimant submitted costs of over £200,000, which was eventually settled for £170,000. In another case involving a poor outcome from mastopexy, we settled for £3,000 but the claimant costs amounted to £118,000, of which solicitors' costs were in excess of £70,000. These are but two of many examples.
Jackson reforms and LASPO
MDDUS recognises that other reforms have begun to address some of these issues. In April 2013 the Legal Aid, Sentencing and Punishment of Offenders (LASPO) Act 2012 took effect in response to proposed reforms in civil litigation costs by Lord Justice Jackson. LASPO abolished the recoverability of "success fees" from defendants where the claimant entered into a conditional fee agreement (CFA) or so-called "no win, no fee" arrangement. Now it is the claimant who must pay the success fee and this cannot exceed 25 per cent of the damages (excluding damages for future care and loss).
MDDUS believes that such reforms – although welcome – are unlikely to achieve the necessary controls on unwarranted cost. Moreover, LASPO has in one important respect made the situation worse by introducing qualified one-way costs shifting (QOCS). This allows a claimant to recover costs from a losing defendant but bars a successful defendant recovering costs from a losing claimant. QOCS means that the NHS and defence organisations like MDDUS cannot reclaim the costs expended on rebutting wholly spurious claims.
In addition, the extended transition period for LASPO changes has had the effect of increasing the volume of tendentious and poorly prepared litigation in the short-term, an effect totally at odds with Parliament's intent in passing the legislation. We can see a similar effect starting to happen in relation to the proposed new changes, so it will be important for Government to implement quickly and cleanly to stop a similar bubble of dubious claims emerging again.
MDDUS therefore strongly supports the introduction of a fixed recoverable cost scheme, especially for lower value claims. We acknowledge the need for fairness and access, especially in more complex higher-value claims in which costs restrictions might provide a disincentive for solicitors to offer services in clinical negligence and thus restrict access to justice for patients. But excessive outlay in claimants' costs needs to be curtailed. Access to justice should not be confused with unlimited licence to lawyers.
Wider reform
Fixed recoverable costs for lower value claims is just one measure among others. At MDDUS we are doing what we can to curtail escalating legal costs, including more robust case handling, rejecting claims that have no merit and challenging legal costs. We are also committed to promoting greater risk awareness and education among our members to reduce patient harm, and better communication and complaint handling to prevent patients feeling that their only recourse is through the courts.
MDDUS also believes there is a case for wider reform in civil litigation and we are urging Government to explore further legislative means to prevent the continued escalation in legal costs – but this current vital step regarding fixed recoverable costs should not be delayed whilst a more comprehensive package is prepared.
Chris Kenny is CEO of MDDUS
This page was correct at the time of publication. Any guidance is intended as general guidance for members only. If you are a member and need specific advice relating to your own circumstances, please contact one of our advisers.
Read more from this issue of Insight
Insight (formerly Summons) is published quarterly and distributed to all MDDUS members throughout the UK. It provides a mix of articles on risk, medico-legal and regulatory matters as well as general features and profiles of interest to our members. Browse all current and back issues below.
In this issue