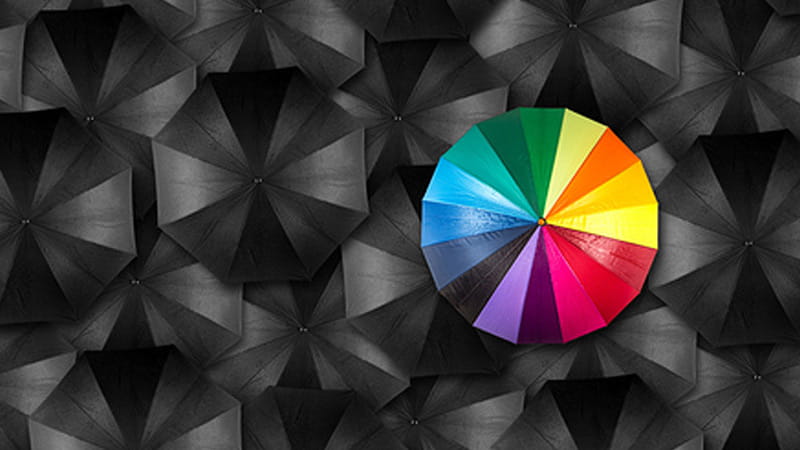 THE question of idealism in healthcare in general, and in relation to its moral content in particular, has been preoccupying me. It is an ambiguous, slippery and yet recurrent concept in healthcare. The ways in which idealism is understood, represented and experienced are fascinating. There is, it seems, an ambivalence about idealism which is both surprising and somehow also inevitable.
From the earliest stages of a medical career, the delicacy of idealism and its "push-pull" place in healthcare are evident. Applicants to medical schools and to other healthcare courses will be asked about their motivations for wishing to join their chosen profession. They are expected to demonstrate compassion, empathy and a facility for care. Yet, they are also warned not to be too idealistic. The successful candidate balances idealism with realism. At my own institution, we explore whether an applicant appreciates the disadvantages and difficulties of embarking on a career in medicine. There are sound reasons for doing so: no one should embark on training without understanding the challenges of working as a doctor.
However, there is something else at play in the dance with idealism at which applicants must excel. Advice for aspiring medical students often cautions against unmitigated idealism, warning that the candidate may be perceived as insincere, naïve or clichéd. Applicants are urged to balance their commitment to care with a clear-sighted account of the challenges of healthcare in the 21st century. Is it possible to be idealistic and realistic? Are they qualities that can be held in tandem or does one preclude, or at least inhibit, the other?
Advice for aspiring medical students often cautions against unmitigated idealism
Further insights into the curious place of idealism in healthcare can be found by looking at what happens to students and junior staff. The literature suggests that many commonly experience the diminution of their ideals and ethical standards in their training and/or clinical practice. This phenomenon is well-described and has been observed in different countries, healthcare systems and stages of training. It is an experience that students often discuss informally in ethics sessions, sometimes with considerable emotion. They recognise that there has been a change in them. They struggle with the tension between what they believe they should do and what it is possible to do within the constraints of the system. It can be painful and lead to moral distress if there is no one to support them as they navigate the demands of systemic pragmatism during the long years of education and training. In contrast, for some, the diminution of idealism is something of a badge of honour denoting experience and someone who knows whereof he or she speaks.
That pragmatism supersedes idealism is not surprising nor is it necessarily problematic. In any role or job, as one becomes experienced, one has to find ways in which to cope with the demands and competing priorities of the role. Few positions exist in optimal conditions in which to work: our professional lives are inevitably shaped by imperfect systems, professional frustrations and difficult choices. However, it is important to reflect on where idealism fits into our professional lives and we do it too rarely. That we choose not to reflect on, or discuss, idealism as often as we might is perhaps because we sense its capacity to influence the quality of our work and we fear the effects of its loss both on us and on those whom we serve.
I was particularly struck by the ways in which clinicians recognise the power and significance of reflecting on, revisiting and even reclaiming idealism at two events for doctors at which I was a speaker. One was a day-long conference with the theme of compassion held at the Royal Society of Medicine in London and the other was the innovative DotMED conference. Each meeting was oversubscribed and populated with delegates from a wide range of backgrounds and locations. On each occasion, I was struck by the number of times I heard individuals speak about the restoring effect of attending those meetings. Many said that they had been motivated to attend because they wanted, or even needed, to be reminded of what had originally brought them into medicine or dentistry or nursing. These were individuals who recognised that something had changed or was at risk of changing, and they were seeking to protect themselves against its effect both for them and their patients.
Of course, we all function on a spectrum ranging from idealism to cynicism, with pragmatism and realism somewhere in between. We will probably move back and forth on that spectrum depending on what is happening in our lives and where we are working. But it is worth keeping an eye on the direction of travel and remembering where we began our professional journeys. In an ideal world, obviously.
Deborah Bowman is Professor of Bioethics, Clinical Ethics and Medical Law at St George's, University of London
This page was correct at the time of publication. Any guidance is intended as general guidance for members only. If you are a member and need specific advice relating to your own circumstances, please contact one of our advisers.
Read more from this issue of Insight
Insight (formerly Summons) is published quarterly and distributed to all MDDUS members throughout the UK. It provides a mix of articles on risk, medico-legal and regulatory matters as well as general features and profiles of interest to our members. Browse all current and back issues below.
In this issue