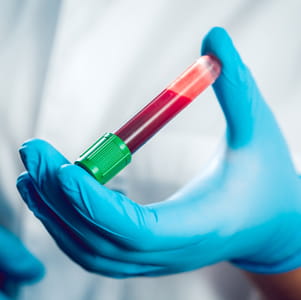 DURING my chemotherapy, my oncologist explained that he would be including a note about potential trials for which I might be eligible once I had completed active treatment. Knowing me well, he emphasised that this was included as an aide memoire for the team and research nurse, not a proposal that I should spend hours researching myself (there is little as frustrating for a clinician as a professor of ethics with PubMed access and an anxious disposition).
In the summer, before radiotherapy, I discussed the trial again but this time in more specific terms. I was introduced to the research nurse who, along with my oncologist, described the trial for which I might be suitable. They were, as ever, exemplary in their practice. The pace, sensitivity, responsiveness and clarity with which they discussed the trial, its aims and methodology demonstrated not only skills, but the characteristic ethical commitment and patient-focus that imbues their practice.
I went home from that initial discussion about the specific trial carrying a large amount of paper: patient leaflets, background information, the trial protocol and a weighty consent form. I read them all diligently, but was discomforted by my reaction to what I read. I had expected, on digesting the information and reflecting on the consultation, to be focused on the uncertainty inherent in equipoise, the risks of volunteering for research, the burden of continuing to visit the hospital regularly and the potential to contribute to scientific and clinical knowledge. Yet it was a deep-seated urge to "try anything possible" to prevent recurrence and/or secondary disease that dominated and shaped how I interacted with the information I had received.
I took myself in hand and asked expert colleagues and friends to review the data that had been published from earlier trials of the drug. They generously gave their time and shared their dispassionate analyses and informed thoughts with me. I deliberately read the materials several times, making myself focus on the information about risks as well as potential benefits. I spoke to trusted confidants about the trial and encouraged them to challenge my impulse to sign up. I reminded myself that I could be randomised to the control arm of the trial. These were important disciplines, yet I remained determined to participate in the trial in a way that surprised me.
I have thought a lot about that determination and impulse to participate and the implications for research ethics. Although I have often framed discussion of research ethics with reference to vulnerability, I had underestimated, indeed been ignorant of, the urge to pursue hope in the face of serious illness. Irrespective of training, professional background and efforts to be rational, there was for me an overriding wish to "do everything possible" to maximise my chances of preventing further disease. Much as I deliberately slowed myself down and challenged that impulse, it dominated.
I found easy narratives to support my decision ex post facto. I told myself that altruism and the prospect of contributing to knowledge resonated with my values. The results from earlier trials of the drug had shown promise and impartial colleagues agreed (although noted the different population). I would continue to be a regular visitor to the hospital which would allow for surveillance. All of those narratives are true, but they were not the driving force for my decision which was an irrational, almost primitive, search for hope and control.
How then might researchers approach potential participants about enrolling in trials and studies? Perhaps the first step is, alongside the emphasis on time, space and information, to acknowledge the complex drivers and influences that shape an individual's thinking about trials. I do not presume to generalise from my experience – I have met many patients in my professional life who appeared to take a more interrogative and rational approach to enrolling in research along, of course, with those who decide it is not something in which they wish to participate. However, I do suggest that the individualism of anyone who is approached as eligible for a trial or research study cannot be captured in leaflets, forms, protocols and papers. Whilst research is often concerned with populations, cohorts and groups, the recruitment of those units is predicated on an ethical awareness of, and response to, the individual and the specific. And those individual and specific dimensions of choice and decision-making may be unarticulated, surprising, contradictory, confusing, changing and hidden.
What might be needed is both someone who knows the individual and someone who is independent of the person, and a recruitment process that is both consistent and adaptive, that is attentive to signals and cues and that acknowledges that the prospect of a trial may represent much more to the participant than can ever be expressed or understood.
This page was correct at the time of publication. Any guidance is intended as general guidance for members only. If you are a member and need specific advice relating to your own circumstances, please contact one of our advisers.
Read more from this issue of Insight
Insight (formerly Summons) is published quarterly and distributed to all MDDUS members throughout the UK. It provides a mix of articles on risk, medico-legal and regulatory matters as well as general features and profiles of interest to our members. Browse all current and back issues below.
In this issue