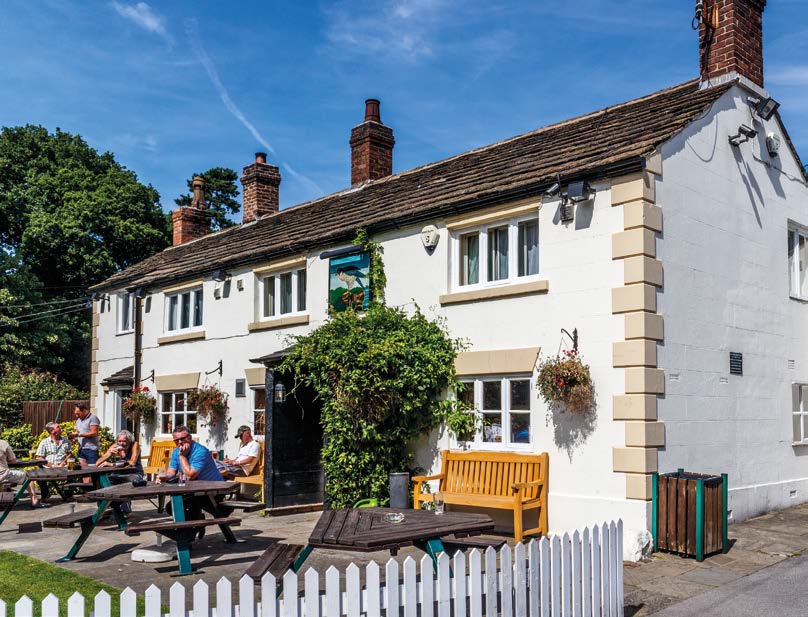 I HAVE been working as a salaried GP in a rural medical practice for the last two years. Recently I became friendly with a local estate manager, having met casually in the village pub. This week he asked if I would like to join him for dinner in the city. He is a patient at the surgery, our practice being the only one for many miles around. Would it be ethical to pursue a personal relationship in these circumstances?
This type of dilemma is not unusual and can be particularly difficult when working in a rural environment, where everyone is likely to be a patient.
Doctors should be aware that there is a professional duty to maintain appropriate boundaries with patients but does this mean that you could never have a personal relationship? In order to address this dilemma it is essential to consider current GMC guidance.
Maintaining a professional boundary between you and your patient (GMC 2013) sets out, in some detail, what is expected of medical professionals. It is very clear that you "must not pursue a sexual or improper emotional relationship with a current patient", the term "must" indicating an "overriding duty or principle".
The guidance above also refers to a "current patient". Does this suggest that the GMC would take a different view about relationships with former patients? Yes, to a certain extent but important questions to consider are:
How long ago did the professional relationship end?
What was the nature of that relationship?
Was/is the patient in any way vulnerable?
Do you still have a professional relationship with others close to the person?
Having considered all of the above – would an easy answer to the dilemma be to end the patient relationship? Unfortunately, this is problematic for several reasons; not least in that you cannot expect a patient to deregister if there is no other practice in the local area. The GMC specifically states: "You must not end a professional relationship with a patient solely to pursue a personal relationship with them".
The GMC is clearly concerned about possible abuse of your professional position, including a relationship that is, or could be seen to be, an abuse of trust. One of the GMC's overarching functions is to maintain public confidence in the profession. As such, the most appropriate approach would be to try to re-establish professional boundaries with this patient.
Certainly you must never pursue a non-professional relationship with a vulnerable patient, as this will always be seen as a significant abuse of trust. The GMC identifies "some patients who are likely to be more vulnerable than others because of their illness, disability or frailty, or because of their current circumstances (such as bereavement or redundancy)". Remember too that a patient may be vulnerable if they have a close family member who requires significant medical support.
Where there has been a serious departure from guidance on maintaining boundaries, a GMC investigation may result in suspension or erasure. This is particularly likely if a doctor has exhibited predatory behaviour. This means a clear demonstration of motivation to pursue a sexual or inappropriate emotional relationship which may include misuse of social networking, using personal contact details obtained improperly from medical records or visiting a patient at home without a valid reason.
Back to the original dilemma: it is essential to carefully consider the relevant professional guidance. It appears that, at present, the relationship may be beginning to breach professional boundaries. The GMC advises: "If a patient pursues a sexual or improper emotional relationship with you, you should treat them politely and considerately and try to re-establish a professional boundary". It would be appropriate therefore to try to restore such boundaries and to discuss your concerns with a senior colleague in the practice and MDDUS.
If, at a future point, the doctor-patient relationship ends and a potential personal relationship might develop, it is important to keep in mind the GMC's guidance and to be able to demonstrate that the relationship is appropriate.
Dr Gail Gilmartin is a risk and medical adviser at MDDUS
This page was correct at the time of publication. Any guidance is intended as general guidance for members only. If you are a member and need specific advice relating to your own circumstances, please contact one of our advisers.
Read more from this issue of Insight
Insight (formerly Summons) is published quarterly and distributed to all MDDUS members throughout the UK. It provides a mix of articles on risk, medico-legal and regulatory matters as well as general features and profiles of interest to our members. Browse all current and back issues below.
In this issue