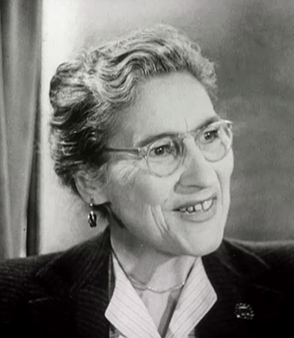 IT may seem a paradox to suggest that the medical profession should not be overly concerned with illness, but that was the central belief of two doctors who first put their theories into practice between the wars.
Innes Hope Pearse was born and spent her formative years in Surrey, the child of a middle-class family. At the turn of the century, she began her medical studies at the London School of Medicine for Women where she graduated in 1915. She was a house physician at the London Hospital and later became one of the first female registrars at the Royal Free. It was there, while working on a research project in 1921, that she met George Scott Williamson, a Scottish pathologist who would become her professional and personal partner in life.
Although from different medical backgrounds, Pearse and Williamson found they had much in common when they considered the profession in which they worked. Both thought doctors needed to prioritise "understanding, evaluating, and cultivating health" but they also knew that they were ill-equipped to do so without further research. They began to see themselves as biologists wishing to study the natural history of health in the same way that many before them had studied disease.
Jointly, they decided to put their thinking into practice and in 1926 they launched the first three-year phase of their studies in a house in Peckham. This would essentially be the pilot for a larger project launched in 1935 in the purpose built Pioneer Centre. They had chosen Peckham because its "populace roughly represents a cross-section of the total populace of the nation with as widely differing a cultural admixture as it is possible to find in any circumscribed metropolitan area."
The Pioneer Centre was run as a club funded by a modest weekly subscription which entitled families to use a range of leisure facilities including a swimming pool and receive regular 'health overhauls'. These were screening clinics run by Pearse and her partner. The centre was run by its members and there were few rules. Any structure was defined by the members themselves rather than imposed by the medical staff.
The experiment was significantly interrupted by the outbreak of the Second World War and the concomitant disruption and dislocation of families in the Peckham area. Attuned to the challenges that mothers and children would face when their husbands and fathers were mobilised, Pearse proposed a new solution. She described a 'homestead scheme' to provide a healthy and useful life for the wives and children, claiming that "the family unit is the first casualty of war." Some mothers from Peckham did move temporarily to the Kent farm that Pearse was already using to grow organic vegetables for members of the Pioneer Centre, but the homestead scheme never took off and was not endorsed by the authorities.
In the post-war years, little objective proof could be provided for improvements in the vitality and health of the population as a result of the experiment, and Pearse and Williamson were criticised for their lack of scientific rigour. This undoubtedly had a detrimental impact on their requests for funding which, together with their steadfast refusal to compromise their beliefs, led to the closure of the centre in 1950.
Despite Pearse and her professional partner's advocacy of the importance of marriage and the family unit, they did not practise what they preached. They worked together for over 30 years and although during that time they lived together as a couple, they had no children and did not marry until 1950, when they were both in their sixties. Only three years later, Pearse's husband died. She went on to work on his last unfinished book for the next 12 years, publishing it in 1965. Her own final book, The Quality of Life, would not be published until after her death in 1978 at the age of 89.
For Pearse, her work was all-consuming and over time her writings on the project became philosophical and verged on the spiritual. However, she would always maintain her scientific interest in the Peckham Experiment, which she viewed as "a human laboratory." Many of their contemporaries saw Pearse and Williamson's ideas as outlandish, but seen through 21st-century eyes their beliefs – the importance of the social determinants of health, the holistic nature of wellbeing and even their early interest in organic farming to promote health – might seem remarkably prescient.
Dr Allan Gaw is a writer based in Scotland
Sources
Brit Med J, 1979; 3 March: 630.
Brit Med J, 1941; 6 December: 820.
P. Conford. Med Hist. 2016; 60: 250-69.
J. Lewis & B. Brookes. Milbank Memorial Fund Quarterly, 1983 ; 61: 307-50.
This page was correct at the time of publication. Any guidance is intended as general guidance for members only. If you are a member and need specific advice relating to your own circumstances, please contact one of our advisers.
Read more from this issue of Insight Primary
Insight Primary is published quarterly and distributed to MDDUS members throughout the UK who work in primary care. It provides a mix of articles on risk, medico-legal and regulatory matters as well as general features and profiles of interest to our members.
In this issue