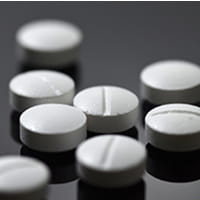 I consulted today with a patient with a chronic severe neurological condition who asked me to prescribe a drug to help with fatigue and muscle spasm. I am not familiar with the drug but on checking the BNF I see that it is available as a prescription-only medicine, but it is not licensed for use in the patient's condition. The patient showed me a research paper from America available online on the use of the drug for their condition, which refers to one small study only. The patient said a doctor friend thought the medication could help, and so they asked their regular consultant to prescribe the medication who did not agree to this. I would like to help but am not sure if I should prescribe the medication.
This can be a difficult situation to manage. Doctors want to help their patients as much as possible and in this case the patient has a distressing neurological condition where treatments are limited. However, the doctor is unfamiliar with the medicine in question and wonders how best to proceed.
Prescribing guidance
The General Medical Council (GMC) provides detailed guidance about prescribing unlicensed medications. The GMC defines unlicensed medicines as those that are used outside the terms of their UK licence (off label) or have no licence for use in the UK. The guidance highlights that you should usually prescribe licensed medicines in accordance with the terms of their licence.
However, "you may prescribe unlicensed medicines where, on the basis of an assessment of the individual patient, you conclude, for medical reasons, that it is necessary to do so to meet the specific needs of the patient." Unlicensed medicines are commonly prescribed in some areas of medicine such as paediatrics, psychiatry and palliative care, but can be used in other areas in certain circumstances.
'May be necessary'
Such medicines may be necessary where there is no other suitable licensed drug that will meet the patient's need, or where there is a licensed medicine but it is unavailable, for example because of a temporary shortage. They may also be prescribed as part of a properly approved research project or if the MHRA has temporarily authorised the sale or supply of an unlicensed medicine to address a serious risk to public health.
It is important to follow GMC guidance when prescribing an unlicensed medicine. It states you must:
be satisfied that there is sufficient evidence or experience of using the medicine to demonstrate its safety and efficacy
take responsibility for prescribing the medicine and for overseeing the patient's care, monitoring, and any follow up treatment, or make sure that arrangements are in place for another suitable doctor to do so
make a clear, accurate and legible record of all medicines prescribed and, where you are not following common practice, your reasons for prescribing an unlicensed medicine.
Making a decision
In the above scenario, it is the patient who has requested the medication, but the doctor is unfamiliar with its use. It may be helpful to consider the following in deciding how you would proceed.
You must prescribe only if it is safe to do so.
You will be taking full responsibility for treatment and follow up, and so must have sufficient knowledge of the medication to be confident that it is appropriate and safe. You will be required to justify your prescribing decision if called upon to do so for any reason.
You should only prescribe medicines when satisfied that the drugs or treatment serve the patient's needs.
If you are considering prescribing the medication, you should investigate the risks and benefits in detail.
You must only prescribe drugs when you have adequate knowledge of your patient's health.
You must consider whether you have sufficient information to enable you to prescribe safely. As you are not the patient's regular prescriber, you should ask for the patient's consent to contact their GP or other treating doctors if you need more information or confirmation of the information you have before prescribing. In a case like this, this may include discussion with the patient's regular consultant to establish why they declined to prescribe.
Prescribing involves more than signing a script.
You are responsible for ensuring that suitable arrangements are in place for monitoring, follow-up and review for any medication you prescribe, whether once-off or repeats.
You have a duty to work within your own sphere of knowledge and competence.
You must maintain and develop your knowledge and skills in relation to your role and practice, and must consult colleagues where appropriate.
Work in partnership with patients.
Patients (or their parents or carers) must be given sufficient information about the medicine to allow them to make an informed decision. If you decide to prescribe an unlicensed medicine when this is not routine, or if there is a suitably licensed alternative, you must give an explanation of the reasons for doing so.
Evidence your decision making.
You must record in the patient notes the evidence to explain and justify your decision to prescribe an off label medication. As part of the decision-making process, you should encourage your patient to be open about their use of alternative remedies and medicines obtained online or face to face. You should also explore the reasons for their request, their understanding of what it would involve and their expectations about the likely outcome. This will allow you to understand what is significant to the patient and then assess whether providing the medication could serve their needs. You should not prescribe a medicine if you think it would not serve the patient's needs. You should explain your reasons to the patient and explore other options that might be available, including their right to seek a second opinion.
If you are concerned as to whether a prescription is in accordance with your professional duty, consult with colleagues where appropriate or contact MDDUS to discuss further.
Further resources
Dr Greg Dollman is a senior medicolegal adviser at MDDUS
This page was correct at the time of publication. Any guidance is intended as general guidance for members only. If you are a member and need specific advice relating to your own circumstances, please contact one of our advisers.
Read more from this issue of Insight Primary
Insight Primary is published quarterly and distributed to MDDUS members throughout the UK who work in primary care. It provides a mix of articles on risk, medico-legal and regulatory matters as well as general features and profiles of interest to our members.
In this issue