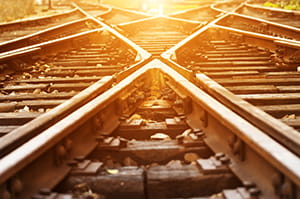 WHATEVER Reg Presley may have written and sung with his fellow Troggs in 1967, it is arguable whether Love is all around us just now – especially given the current evolving military turmoil in Europe.
What is certain is that we are, have been and forever will be, surrounded by never-ending change.
I became a partner in a semi-rural practice in Sussex in 1991, a few months after Ken Clarke's 'New GP Contract' commenced. There had undoubtedly been much change in general practice over the years – not least the inception of the NHS in 1948, incentives to form group practices in the 1960s and the development of health centres in the 1970s. But the proposals in the 1987 White Paper, that formed the basis of the revolutionary contract, were truly fundamental.
In came targets (for smears and immunisations), over-75 checks, child health surveillance, minor surgery payments amidst a host of other changes. As a new, enthusiastic (and in retrospect perhaps a little naïve) GP, I found it hard to understand why some resisted this change. The practice evolved to meet the requirements, including becoming computerised. But change was here to stay. Other contractual changes have followed and, looking back two years after the Covid-19 pandemic took a grip on the world, many of those changes now seem minor and even trivial.
The full impact of Covid-19 upon the delivery of healthcare is yet to be fully realised. What is certain is that the framework for delivering consultations now bears no resemblance to my first years as a GP. Remote consultations were rare (occasionally by phone); 'face to face' was the default. In retrospect, remote consulting was under-utilised, but it seems generally accepted that the contemporary overswing towards remote contact (necessitated by Covid restrictions) has yet to find the optimum balance.
Much can be achieved using modern technology to support distant consultations, but it is unlikely that any video process can ever fully replace the benefits of directly observing a patient's gait as they walk from the waiting area to the consulting room, or a patient's subtle cue as they hesitate at the door when leaving after a seemingly straightforward consultation.
Many of the functions that were historically undertaken by GPs are now well delivered by practice nurses, nurse prescribers, practice pharmacists, paramedics, physician associates, amongst an expanding range of healthcare professionals. These evolving roles are vital elements in the future optimisation of cost-effective care.
As general practice continues to evolve and develop, MDDUS plays its own role in supporting that process, as evidenced by our support for the proposed regulation of physician associates and anaesthesia associates as a means of promoting high standards and career development, in our responses to the Department of Health and Social Care consultation Regulating Healthcare Professionals, Protecting the Public.
New insurance products from MDDUS
MDDUS innovations are not confined to health professional roles but extend to practice systems. Last October, MDDUS Solutions launched an employers and public liability insurance scheme in conjunction with NPA Insurance, and on 15 March MDDUS launched an income protection product with PG Mutual.
Public liability insurance
General practices (both medical and dental) with an MDDUS practice scheme membership are welcome to seek a quote for employers/public liability: email mddussolutions@npa.co.uk
Income protection insurance
Similarly, all MDDUS members are invited to seek a quote for income protection insurance: email ipp@mddus.com 01727 228 565, or find out more on the MDDUS website.
This page was correct at the time of publication. Any guidance is intended as general guidance for members only. If you are a member and need specific advice relating to your own circumstances, please contact one of our advisers.
Read more from this issue of Insight Primary
Insight Primary is published quarterly and distributed to MDDUS members throughout the UK who work in primary care. It provides a mix of articles on risk, medico-legal and regulatory matters as well as general features and profiles of interest to our members.
In this issue