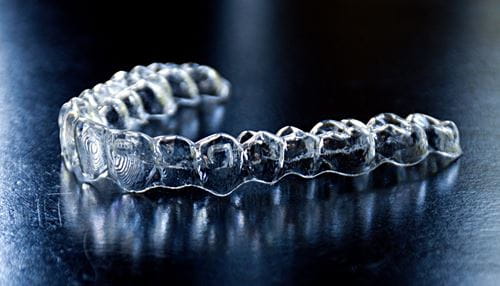 WHAT do we mean by "short-term orthodontics" (STO)? Is it the length of treatment time or the stability of the outcome? Why would we, as dental professionals, recommend a treatment that is less than complete? Can our patients understand the difference? Should our patients understand the difference?
Orthodontic care encompasses the eruption and ultimate position of the teeth within developing dento-alveolar structures and facial skeleton. Orthodontic treatment is provided to help improve any irregularities of the teeth, and their supporting structures, within the biological limits of the jaws and soft tissues. STO does not address all of these issues, but instead focuses on making the upper front teeth, often referred to as the "social six", straight.
The result of STO is a compromise, but this may be an acceptable and agreed compromise. Patients may be unwilling to undergo comprehensive orthodontic treatment, which could involve extractions or multi-disciplinary care to achieve the "gold standard" result.
Patient driven
Informed patient consent is crucial. It may be tempting to think about a quick line up of the social six and the fee that this attracts. However, if your patient is dissatisfied with the result and they were unaware that a "better" solution was available from you or someone with the necessary knowledge and experience, you could find yourself in professional difficulties, facing a patient complaint or worse.
Treatment planning
Health of the dentition and supporting structures are fundamental to all orthodontic treatment and have to be an integral part of treatment planning with STO.
Comprehensive treatment aims to achieve a result where teeth are positioned in a zone of neutral force between the muscles of the lips, cheeks and tongue while the roots remain in good quality alveolar bone. Planning takes into account many factors. A multi-disciplinary approach may be required to complete more complex cases. Many patients who really need treatment may qualify for NHS care.
"The magic wand"
Straighten the social six. Surely this is all that any patient desires? But crowding or poor alignment of teeth is a common problem where teeth may be overlapping, rotated and tipped.
"Expand the arch – that'll sort it."
Over-expansion may result in labial/buccal bone loss and gingival recession. Expansion has to be planned to fit within stable dental structures. Instability occurs if teeth are moved outside the hard and soft tissue parameters.
Pitfalls:
Periodontal attachment loss
Gingival recession
Bone dehiscence
Instability.
Gaining space to prevent over-expansion
Inter-proximal reduction (IPR) is often performed to manage crowded STO cases. This is a recognised method of treatment, but care should be taken over how much IPR is performed and the method of enamel removal employed. Removal of too much enamel may compromise the integrity of the teeth and their shape.
Enamel thickness can vary between 0.73mm on the mesial surface of lower incisors, up to 1.45mm on the distal surface of lower second premolars.
The method of removal employed is critical. Hand strips are good, but are time consuming. With automated methods, thermal cooling is essential for comfort and prevention of pulp damage. Alignment of the teeth should be completed first and, following IPR, polishing inter-proximally to reduce the roughened surface. Accidental proximal steps and rough surfaces can lead to caries. Periodontal health has not been shown to be compromised.
Pitfalls:
Avoid excess reduction
Technique
Thermal damage of the pulp
Rough surfaces
Poor contact point formation post-treatment.
Extractions
Extraction(s) should only be undertaken when the provider is confident that they can succeed in the delivery of a good result. Any extraction places the patient in a worse position than if they had had no treatment at all. The mechanics employed by the orthodontist need to be robust and, in most cases, would mean the treatment could NOT be completed in a short term.
Pitfalls:
Failure to close the space
Failure to make the roots parallel.
Increased overjet
Most STO treatment will not address overjet issues. Spacing of incisors would allow some reduction of the overjet, but if the lip trap is not corrected then relapse is highly likely. Over-retraction can cause excess gingival display.
Generally, correcting an increased overjet requires a more comprehensive approach: functional therapy, extractions, distalisation of molars, or even surgery.
Pitfalls:
Failure to correct the overjet will be highly unstable
Control of the vertical dimension.
Deep bite (class II div ii)
Alignment of the upper incisors will cause retroclined incisors to be proclined. This can have a dramatic improvement aesthetically, albeit with an increased overjet, but the muscles of the lips will undo any change rapidly. The lower incisors will not be able to support the upper incisors which have been moved beyond the soft-tissue envelope of stability.
Pitfalls:
Spacing
Closing space between small teeth may be successful, but the relapse tendency is high. Cramming small teeth together may not be aesthetically pleasing and a restorative, or combined, approach may be a better option.
Pitfalls:
Rotations
Corrected rotated teeth require long-term retention.
Pitfalls:
There are many aspects of orthodontic care which fall outside STO, yet they should be considered, and discussed, before any treatment is undertaken. Detailing of an occlusion during orthodontic treatment can take time, and this is clearly not a part of short-term orthodontics.
Retention
Stability relies upon the final position of teeth within the dento-alveolar structures and musculature, the occlusion, on sound periodontal health and many other factors, some of which are still not fully understood. Every orthodontic patient should be advised that retention is a major part of all treatment from the beginning. STO often leaves teeth in a less stable position and so retention is even more critical.
Well-made and fitted retainers work, if patients wear them. Bonded retainers can, and will, fail. Removable retainers depend upon cooperation.
Pitfalls:
The patient understands the importance of retention from the start.
Direct to consumer orthodontic companies
This is another form of STO and it is difficult to know how much input to diagnosis and treatment planning there is from a UK-registered dentist or orthodontist. In its guidance for dental professionals on DTC treatment, the General Dental Council is clear that "…a face-to-face interaction or a physical clinical assessment will be necessary to ensure patient safety."
Key points
It is incumbent on every orthodontist and dentist to provide a clear outline of the different treatment options, together with the pros and cons, to allow the patient to decide which is best for them. This may include onward referral to a more experienced colleague, and you should be sure to comply with GDC Standards guidance principle 6.
Short-term orthodontics can provide a satisfactory and acceptable outcome for patients, but they require a full understanding of what they are agreeing to and you must record the reasons behind their decision and why they have chosen not to have a comprehensive orthodontic correction.
Bear in mind that STO may be appropriate for some patients, but is often driven by a patient's unwillingness to undergo comprehensive treatment. They may perceive this to be a short-term gain, both financially and in time spent, but they may end up with long-term problems which can be costly in both time and finances to correct.
This page was correct at the time of publication. Any guidance is intended as general guidance for members only. If you are a member and need specific advice relating to your own circumstances, please contact one of our advisers.
Read more from this issue of Insight Dental
Insight - Dental is published quarterly and distributed to MDDUS members working in dental practice throughout the UK. It provides a mix of articles on risk, dento-legal and regulatory matters as well as general features and profiles of interest to dentists.
In this issue