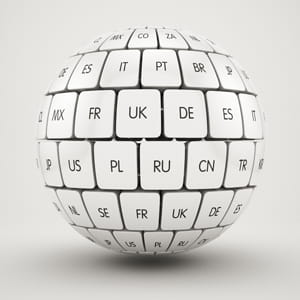 THE number of languages spoken across the UK is thought to be more than 300, with hotspots in cities such as London, Birmingham, Sheffield and Glasgow.
Society is more multilingual than ever, which means GPs are increasingly likely to have patients with what is known as "limited English proficiency". Add to that potential cultural misunderstandings and effective communication and shared decision making suddenly become more challenging. Complicating the situation further is the issue of increasing practice workloads and diminishing resources.
So how can we ensure we provide a high standard of care to this patient group?
Consider the following scenario:
The patient, Mrs W, was booked for a routine 10-minute appointment. She had recently moved to the area and was accompanied by her husband. I asked if she minded him being in the room. He answered 'no', his wife did not mind as he went everywhere with her to translate because she spoke no English. I asked what the problem was and the husband explained she had been very tired and unhappy recently and had stomach pains. I asked Mrs W a few questions, all of which the husband answered, sometimes with a brief word to her in their language but usually without conferring with her at all. I was becoming increasingly frustrated that I was not able to communicate effectively with Mrs W.
I asked if I could examine her abdomen. Her husband said yes and I invited her up on to the couch. She did not seem to understand what was happening and I asked him to explain what I was doing. The examination was normal apart from some epigastric tenderness. I then suggested some routine blood tests. The husband said that would be fine but did not translate what I had said to his wife about my management plan and what was happening. I arranged an appointment to see them with the results in 10 days. The patient and her husband both seemed pleased with the outcome and smiled as they left however I felt very unsatisfied with the consultation which had taken 25 minutes. What could I do differently the next time?
Best care
Demand for GP appointments is extremely high and most practices still schedule standard 10 minute slots. This can be tricky to manage at the best of times, but particularly when treating a patient with poor English. However challenging this is, doctors cannot allow it to affect the care they provide. As RCGP chair Professor Helen Stokes-Lampard says: "GPs will always strive to deliver the best possible care to all of our patients, regardless of their nationality or ability to speak English. GP practices that serve a population where a lot of patients might not speak English as their first language will take the need for longer appointments and translators into account when planning their services."
Consultation tips
Translators
It is important to note that any translator must be reliable and appropriate. There is a clear need for one in our scenario and whilst it may not have been possible in the first appointment it would be important to book one for all future appointments, attending either in person or assisting by phone. Check arrangements with your health board/trust/CCG. Some practices place a flag on the patient records so the receptionist knows an interpreter is required when the appointment is booked. This allows a longer appointment time to be arranged and for the translator to be booked in advance.
When using a professional translator, ensure they are qualified and appropriate for the consultation. Note their details in the patient record and explain at the start that you must hear all the information offered by the patient. Maintain eye contact with the patient and speak clearly, avoiding jargon or complex phrases.
If a professional is not available, other options include a multi-lingual healthcare professional or 'ad hoc' interpreter such as a friend or relative. Remember that there is no guarantee how effective an ad hoc interpreter will be and it is unlikely they will have the relevant experience of medical terminology as a professional would. Ensure the patient can speak freely and comfortably in front of the translator, particularly regarding more sensitive health issues.
Open questions
It is crucial to use open questions rather than closed ones when speaking to patients with poor English. Remember the five 'Ws': what, where, when, why, who and how/how often. These will help avoid basic yes/no responses and the answers should help you understand more about the patient while being reassured they understand you. Speak slowly and in short sentences and ask the patient to do the same.
Cultural differences
Doctors must also take into account potential cultural differences. A patient who is afraid to cause offence may simply say 'yes' even if they haven't understood you. In some cultures, nodding your head is a gesture of respect to show the person is listening and not necessarily a sign of understanding/ agreement. Similarly, the patient may have no intention whatsoever of complying with the recommended treatment for cultural reasons that were never discussed.
At the end of the consultation, ask the patient to summarise their understanding of the problem and agreed treatment plan, including how to take any medication.
Consent
This is a key risk area for patients with poor English. In our scenario it could be argued the patient was not properly consented for her abdominal examination (although fortunately no complaint was made). According to the GMC's 2013 guidance Intimate examinations and chaperones, an intimate examination includes those of the breasts, genitalia or rectum, but for some patients it may involve simply touching them or even being close to them.
It is essential to obtain informed consent before carrying out an intimate examination and to record that consent. The patient must understand why the examination is being carried out and how it will be conducted. What part of the body will be examined? Will there be any discomfort?
A chaperone may be able to confirm that an examination has been conducted in a professional and appropriate manner but cannot ensure that it was consensual. To avoid any misunderstanding a trained medical interpreter is desirable when dealing with non-English-speaking patients in order to avoid potential complaints or medico-legal claims. It is preferable to have the interpreter present during physical examinations if the patient is agreeable. Otherwise extra care must be taken to explain beforehand and via the interpreter exactly what will happen during the examination.
Leaflets can also be very helpful and some practices routinely have their practice leaflet printed in several languages depending on the practice demographic. The website patient.info has some useful resources.
Conclusion
So, back to our scenario. A telephone translator was booked for the next appointment and 20 minutes was allowed. The husband was present but the wife spoke freely with the translator's assistance and a diagnosis of gastritis was made. The doctor explained how to take the medication, checked the patient's understanding, and Mrs W left satisfied with an information leaflet in her own language.
Dr Susan Gibson-Smith is a medical adviser at MDDUS and editor of GPST
This page was correct at the time of publication. Any guidance is intended as general guidance for members only. If you are a member and need specific advice relating to your own circumstances, please contact one of our advisers.
Read more from this issue of Insight Primary
GPST is published twice a year and distributed to MDDUS members in GP training throughout the UK. It provides a mix of articles on risk, medico-legal and regulatory matters as well as general features and profiles of interest to trainee GPs. Browse all current and back issues below.
In this issue