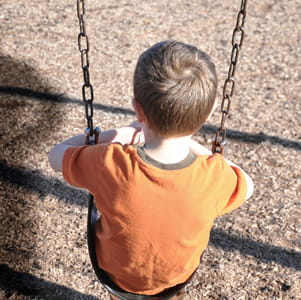 SAFEGUARDING potentially vulnerable children can pose particular challenges to doctors and dentists on the frontline of healthcare. Questions involving child protection issues feature frequently in advice calls to MDDUS and can vary from general queries to concerns over particular cases, with members looking for guidance on notifying the correct authority or the various stages of safeguarding processes.
Such cases are always complex and can cause real dilemmas for all involved. One particular topic which generates calls is the processing and storage of records and case conference reports. How and where should they be stored and should notes be placed in the records of other family members?
The General Medical Council offers particular advice in their guidance Protecting children and young people: the responsibilities of all doctors. In paragraph 58 the GMC states: "You should store information or records from other organisations, such as minutes from child protection conferences, with the child's or young person's medical record, or make sure that this information will be available to clinicians who may take over the care of the child or young person. If you provide care for several family members, you should include information about family relationships in their medical records, or links between the records of a child or young person and their parents, siblings or other people they have close contact with."
This advice can raise further concerns over access to records and to whom sensitive information can be disclosed. The GMC go on to clarify that: "Patients, including children and young people, have a legal right to see their own medical records unless this would be likely to cause serious harm to their physical or mental health or to that of someone else. A parent may see their child's medical records if the child or young person gives their consent, or does not have the capacity to give consent, and it does not go against the child's best interests."
Faced with any particular concerns over disclosure, members are urged to contact MDDUS.
The advice provided by the GMC is in line with other guidance such as that offered by the RCGP and NSPCC in their Safeguarding Children and Young People: The RCGP/NSPCC Safeguarding Children Toolkit for General Practice. In particular it provides a Specimen Child Safeguarding Policy for General Practice with information in relation to all aspects of child protection. Guidance specific to record keeping can be found on pages 7 and 8.
The guidance makes clear that case conference reports for any child now or formerly subject to a child protection plan must not be kept separate or isolated from handwritten or digital clinical records – and these should be transferred with the complete patient record if the child changes GPs. It states that case conference records must never be destroyed (e.g. by deleting electronic records or shredding hard copies) and advises that any welfare concerns should be passed on even if the child is not subject to a protection plan.
More specifically the guidance recommends:
all reports should be scanned onto the relevant child's records
reports should be vetted to remove any third party information, especially if external agencies request these medical records
reports/correspondence should be seen and summarised by a GP
all contacts with any parties regarding any safeguarding children issues should be recorded on the patient's medical records and any necessary action taken immediately.
The guidance is very clear that careful record retention and filing is essential for safe child protection processes as this facilitates effective communication among agencies and healthcare professionals.
ACTION: Ensure that your practice is up to date with guidance on the safe retention of child protection records and case conference reports. These matters can be complex so please contact the MDDUS advisory team if you have particular concerns.
Dr Gail Gilmartin is a medical and risk adviser at MDDUS
This page was correct at the time of publication. Any guidance is intended as general guidance for members only. If you are a member and need specific advice relating to your own circumstances, please contact one of our advisers.