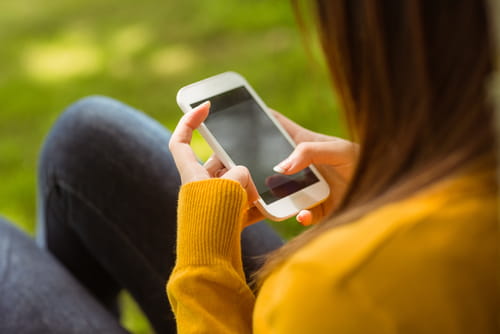 ISSUING patient reminders or alerts can be a time-consuming task for practices which is why many are turning to technology for help, particularly during busy periods.
The use of texts or other electronic messages rather than hard copy letters or phone calls can save time and expense – but there are risks practices must consider before clicking "send".
As flu season approaches, MDDUS has been receiving an increased number of advice calls from practices who would like to use text messaging to either invite selected patient groups to make a vaccination appointment, or to remind those who have already booked.
The appeal of electronic messaging is clear – it has been shown to reduce the numbers of Did Not Attend (DNA) appointments, and can offer financial savings for practices in terms of postage/call costs.
But there are real risks associated with confidentiality and data protection and, in some systems, potential clinical risks.
Practices should always obtain explicit consent from patients before including them in electronic messaging services. An 'opt-out' approach risks an unexpected message on a patient's mobile or landline being seen by a third party, potentially leading to a complaint.
The system should only generate a message once patient consent is recorded, and it should be made clear that patients can opt out at any time. In more sensitive situations, such as test results, it is useful to remind the patient at the time of their appointment that they have agreed to receive notification by text.
Both patient consent and contact information should be regularly reviewed to ensure it is up-to-date. Up-to-date consent is particularly relevant for young patients as they become capable to consent for themselves.
Practices must clearly explain to patients how the service will be used. Specific examples include: appointment reminders, chronic disease management review reminders, flu vaccination clinic notifications, changes to service notifications, health promotion information, prescriptions ready for collection, or results available for attention. If you plan to extend the purpose of messaging services, ensure you inform those who have consent with the option to opt out.
If you intend to send text messages for marketing purposes, for example to promote teeth whitening or other non-essential services, then ensure patient consent includes permission for this type of communication. (See ICO guidance for more information.)
Messages should be carefully worded to exclude specific patient health information and the contents should be held as part of the patient's record along with an audit trail of number / date sent / delivery success.
Avoid messaging landlines as there is a greater risk of a third party accessing it.
Where patients are able to respond to an electronic message, there should be robust mechanisms in place to deal with these responses. The limitations of the system should be clear to patients, and in particular that they should not provide clinical information or ask for clinical advice via a message response. And finally, if using a third-party organisation to provide text messaging services, ensure you have considered any risks associated with data sharing/confidentiality within your contract. (See ICO guidance for more information.)
ACTION: Always seek patient consent before sending out electronic messages, ensure systems are robust to protect confidentiality and ensure patients can opt out easily should they change their mind.
This page was correct at the time of publication. Any guidance is intended as general guidance for members only. If you are a member and need specific advice relating to your own circumstances, please contact one of our advisers.