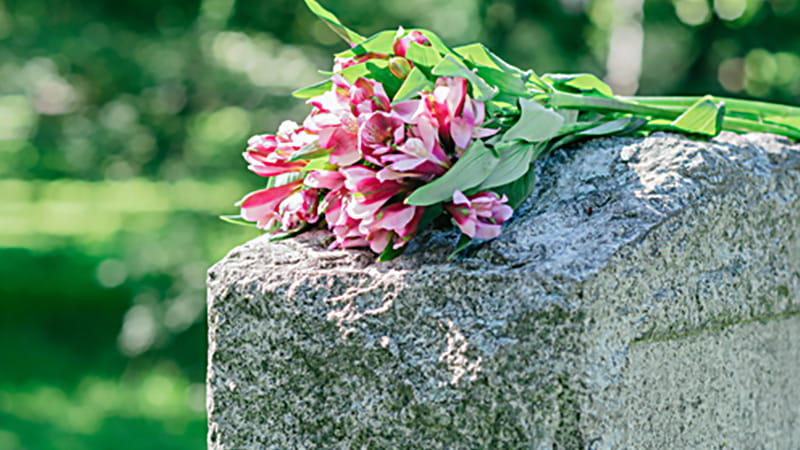 A COMMON enquiry received by the practice advisory team at MDDUS concerns requests for access to the medical records of deceased patients. Such requests often cause anxiety and confusion for managers in regard to "who" has the right to access "what".
The relevant legislation to consider is the Access to Health Records Act (AHRA) 1990, which – as a starting point – provides no automatic right to access a deceased person's medical records. Practices and other healthcare organisations have an ongoing duty of confidentiality to patients, even after death.
WHO CAN REQUEST
The AHRA allows for a personal representative of the deceased patient to apply in writing to the record holder for access. A "personal representative" is an individual entitled to administer the estate of the deceased by virtue of a grant of probate (if a will was left) or by letter of administration if the patient died intestate (no will is left). This term is effectively synonymous with "administrator" or "executor" and it refers to a specific individual; practices should therefore be cautious as this may not necessarily be a surviving family member or next of kin. The applicant should provide proof that they have the right of access as a personal representative.
An application to access can also be made by an individual who is not the deceased's personal representative as long as it can be proved that they have a claim resulting from the death. A "claim" is not defined by the Act, however it is something that should have resulted from the patient's death and would include claims for clinical negligence, life insurance and travel insurance.
The applicant should be required to provide evidence that their claim is legitimate, including all relevant details and any substantiating documents.
On occasion relatives may wish access to records to investigate whether a deceased patient had capacity when changing their will. If the personal representative is making the application, this would be allowed by the AHRA. If someone other than the personal representative is applying, then this may not qualify as a claim resulting from death. This is a disputed point that causes much discussion but to MDDUS' knowledge has never been tested in court. In these circumstances we advise seeking the consent of the personal representative before disclosing to other family members for this purpose. If it is not possible to gain the personal representative's consent, practices should call MDDUS to discuss the matter.
In preparing copies of medical records, check whether the deceased asked for certain information to be withheld and ensure there are no references to third-party information. The applicant (someone other than the personal representative) should only be provided with the information they requested, rather than simply handing over the entire record for the sake of ease.
Similarly, it is important to withhold any information that is likely to cause serious harm to a member of the family or third person.
"CLOSURE" AND OTHER REASONS
Requests to access a deceased's medical records can be made for many reasons but the majority tend to be from relatives wanting to understand what happened to their loved one prior to death to help them come to terms with their loss.
The General Medical Council emphasises that the duty of confidentiality continues even after the patient's death (see GMC guidance Confidentiality) but it does allow for disclosure of relevant information where a "partner, close relative or friend" asks for information about the circumstances of the death. Under the terms of such a disclosure, doctors can consider having a "discussion" with a relative or loved one, however care should be taken to ensure only relevant information relating to the circumstances of the patient's death is provided. Again, check whether the deceased had previously asked for any information to be withheld.
The coroner in England, Wales and Northern Ireland or the procurator fiscal in Scotland may legally request a full copy of the deceased person's records in order to investigate their death. The request may come via a police officer acting as an agent for the coroner or procurator fiscal, and disclosure in these circumstances would also be considered acceptable.
There are other circumstances in which disclosure may be required in the public interest. This could be in the event of an official public inquiry or if the police are investigating a serious criminal offence. The normal rules of disclosure and co-operation in those circumstances would have to be addressed.
Should you have more specific questions in regard to disclosure of medical records please do not hesitate to contact the advisory team at MDDUS who are happy to assist either by telephone on 0333 043 4444 or by email to advice@mddus.com
Scott Obrzud is a practice adviser and co-editor of Practice Manager
This page was correct at the time of publication. Any guidance is intended as general guidance for members only. If you are a member and need specific advice relating to your own circumstances, please contact one of our advisers.
Read more from this issue of Practice Manager
Practice Manager is published twice yearly and distributed to MDDUS practice managers and others with management responsibility in dental and medical surgeries. It features articles on employment law, health and safety, risk as well as profiles of practices across the UK. Browse our current and back issues below.
In this issue