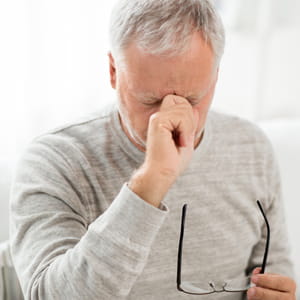 OVER the last decade, NHS Practitioner Health (PH) has helped thousands of healthcare professionals across England with mental illness and/or addiction issues. It is a free and confidential service, which specialises in treating practitioners from different specialties, presenting with a variety of issues.
Many doctors and dentists coming to the service think that their problems are unique and are often surprised (and relieved) when they are told that they are not alone and that others face the same difficulties. They worry about confidentiality and the impact that being labelled with a mental health or addiction diagnosis might have on their professional and personal lives, because medicine or dentistry can seem small worlds.
As a former medico-legal adviser, I know all too well how healthcare professionals fear involvement of the regulator and the prospect that disclosing an illness or addiction would mean automatic referral. We are well versed at dealing with the interface between medicine/dentistry, health and the regulators. We have memorandums of understanding with both the General Medical Council and General Dental Council, which allows us some flexibility in being able to treat our patients confidentially in most circumstances without regulatory involvement. It will be a relief to hear that when PH first opened its doors more than 10 years ago, about a third of patients who accessed the service had some sort of regulatory issue, but this number has now dropped to just over five per cent. We believe this reflects that healthcare professionals are seeking help from us earlier, before reaching crisis point.
We have a number of resources available on our website to assist doctors and dentists who are subject to complaints and/or going through a disciplinary process. We also support practitioners with disabilities. Currently around 10 per cent of our patients identify as disabled and we have recently added new resources for disabled practitioners.
We run regular facilitated support groups for practitioners who have been suspended from work so that they can meet, share their experiences and learn from each other. We run several groups including those for practitioners suffering with addiction, and for LGBTQ+ clinicians. Since the Covid-19 pandemic, we have set up an extensive range of resources including online support groups, remote learning, webinars and self-help mental health apps to help the workforce through this difficult time.
PH also provides a 24-hour crisis text service for practitioners. More recently we have teamed up with the organisation 87% to produce a fully customised mental wellbeing app tailored to the needs of our patients and service users. This allows them to track their own wellbeing measures and identify areas where additional support is needed. It is also filled with our own extensive library of self-care information, useful articles, links to other relevant organisations, podcasts and weekly mental fitness reports.
Registration with the service is straightforward and can be done here. Newly registered patients are seen fairly quickly for an in-depth initial assessment with one of our clinicians. A tailored treatment/management plan is then agreed and this may include pharmacological therapy, psychological therapy, or even inpatient admission in some cases of addiction. We are also able to provide fit notes if needed and liaise with occupational health and other relevant agencies with the patient's consent.
If you are struggling with a mental health and addiction problem, please don't suffer in silence as help is out there. Taking the first step and asking for help is often the hardest part.
Find out more at: www.practitionerhealth.nhs.uk
Other UK organisations
NHS Practitioner Health is currently only available to doctors and dentists in England. Here are some links to similar UK organisations:
This page was correct at the time of publication. Any guidance is intended as general guidance for members only. If you are a member and need specific advice relating to your own circumstances, please contact one of our advisers.
Read more from this issue of Insight Dental
Insight - Dental is published quarterly and distributed to MDDUS members working in dental practice throughout the UK. It provides a mix of articles on risk, dento-legal and regulatory matters as well as general features and profiles of interest to dentists.
In this issue