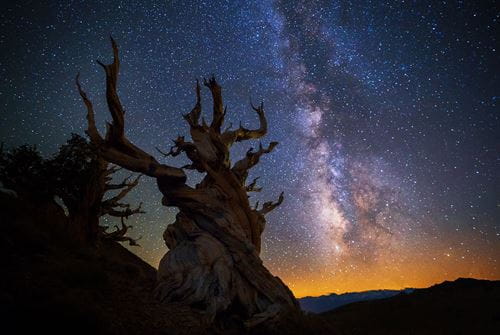 HUMAN factors are present in most adverse events and understanding those at play when things go wrong is important. This can help avoid similar incidents occurring in the future.
However, considering them proactively in the review and design of new systems and working practices can help to create a safer, more resilient dental practice.
"Human factors" is an umbrella term often used to encompass the ways individuals work within systems. This can include how they interact with each other (colleagues, patients, carers) but also how the environment, the task and the equipment used can affect how people work.
In many dental practices, a significant portion of time is given to creating safe systems of working, processes and protocols. Often these have evolved over time because of incidents and a wish to make them failsafe.
Whilst this is to be commended, and is an essential component of building safer practice, it's also important to recognise that humans make mistakes. Sometimes processes and protocols need to be set aside – and so attempting to eliminate all risk is a futile endeavour.
Understanding the human aspects that contribute to error is key.
Modifying individual behaviour
In our experience, when a patient safety incident review blames 'human error', it is common for practices to try to modify that individual's behaviour through retraining or "telling them not to do that again". This approach is sometimes referred to as the 'bad apple' fallacy.
In practice, adopting this approach often results in similar errors recurring.
Root cause analyses (RCA) or significant event analyses (SEA) are often conducted to investigate safety events, but often they focus on individual mistakes and don't dive deeply enough into why people made these mistakes.
Finding underlying factors
One recent analysis highlighted an individual's "poor communication" when raising a concern, but didn't look for any underlying factors.
For example, is there a relational difficulty with the colleague? Is there unresolved conflict that is inhibiting direct communication? Have there been historical bad behaviours across the team that influenced the individual's approach and thus contributed to the failure to communicate effectively?
In another analysis, it was found that an individual failed to follow a guideline, but there is no mention of the reason behind this non-compliance.
For example, were interpersonal issues at play, as in the example above, or was the guideline out of date? This can often be the case when there is poor briefing in a rapid change period or organisation. Perhaps the individual was unable to follow the guideline because of a lack of resource or real/perceived support?
The real purpose of RCA/SEA is to reflect on what the incident reveals about the gaps and inadequacies of aspects of your practice, and this should include consideration of human factors.
Don't forget to look at why things go right
When something goes wrong, it is not only important to understand what happened, but also to work out why, most of the time, things go 'right'. Why did a team member feel able to violate a protocol to the benefit of safety or patient care? Why are most colleagues able to challenge each other if they see something out of sorts?
By understanding this, along with taking steps to recreate the conditions in which 'safe practices' exist, we can help minimise patient safety incidents.
Helping safety practices thrive
So how can knowledge about human factors be 'designed in' to support good safety practices?
Resilience engineering – a relatively new concept - is about identifying and then enhancing and/or replicating the positive capabilities of people and organisations that allow them to adapt flexibly and safely under varying circumstances and pressures. For example: asking for help; challenging others; violating a procedure or protocol.
It starts from the premise that - despite our best efforts - no system is inherently safe and so we should be working to develop environments and capacities that help individuals and teams cope with varying scenarios/complexity/multiple demands.
Building resilience
At the individual level
Personal reflection is key. Developing insight into personal communication styles, how you generally approach and respond to others, and your work style preferences (and how these differ from others in the team, or how they impact on your patients) can be incredibly powerful.
It is also important to recognise when your capacity, or resilience, is becoming low. Fatigue, stress and (unreasonable) pressure can make you more likely to make mistakes. Knowing and practising the tools that work for you to replenish your resilience is crucial.
At the team level
Incorporating a multidisciplinary approach in practice-based learning can support useful interactions across clinical practice when things aren't quite working to plan. Incorporating feedback routinely into learning has been shown to encourage feedback cultures within teams, which in turn can reduce risk. If I'm doing something wrong, I'd like a colleague to feel able to tell me in a way that we're both comfortable with.
While formal communication has its place, when it comes to patient safety, encouraging informal communication and ways to engage as a practice team can be invaluable.
At an organisational level
Taking time to assess the quality of interactions between owners/managers and other staff is important. In larger group practices, do owners regularly 'take the pulse' of teams working at other locations?
Many dental leads are surprised to find that colleagues don't feel empowered to raise issues with them directly, and that both the nature of the employer/employee relationship and culture of the organisation can impact both team morale and patient safety.
Consider how incident reporting works. Is reporting encouraged, is the process safe and are any actions as a result of reporting and analysis transparent, fair and just?
Within the environment
Check for unnecessary distractions or interruptions. Do individuals (where appropriate) have protected time and/or space for high-risk or important tasks? Is there sufficient equipment available? Lighting and, of course, ventilation are key safety factors which affect human performance – even without the Covid aspects.
If you're in the fortunate position of designing new practice spaces, boost safety by taking into account environmental factors that can positively affect human performance.
At a technology and task level
When considering human aspects associated with tasks, factors to assess include:
the complexity of the task
whether individuals are autonomous or working under a prescription
the levels of control, authority and decision-making allowed
the individual's ability to deviate from protocols, guidelines or set standards, including under what conditions.
All of these elements are impacted by individual and team factors such as experience levels, expertise, support and supervision levels.
When risk assessing current tasks, and how individuals engage with the technology they use in their work, be sure to involve those who 'do'. Make sure challenges are recognised and that thresholds for safety behaviours to be enacted are understood (e.g. knowing when to ask for help).
At a patient level
Patients often need help to engage positively with their care. This can involve providing the right information at the right time or perhaps proactively building additional time into some consultations to understand specific needs or barriers, including attitudes to dental care, prior experiences or treatment options and associated costs.
Practices who invest in processes or resources which support the needs of different patients are likely to be safer.
Practical steps to consider
A useful and well-accepted tool is the Systems Engineering Initiative for Patient Safety (SEIPS) model. This, plus the suggestions above, can help you risk assess human factors across your current work systems.
These can also help you anticipate the potential safety consequences of any kind of change in your practice.
Whether you make them part of a risk assessment, change process or simply day-to-day practice, the feedback loops highlighted above will help ensure you have early warnings in place to focus your attention on human factors that could impact patient care, your team and the practice as a whole.
Liz Price is Head of Training, CPD and Risk Advisory Services at MDDUS
TRAINING & CPD RESOURCES
ZOOM COURSE: Human factors for dentists: managing in a time of Covid
EXPLORE strategies and tools to help manage your workload and master effective decision making with this introduction to human factors for dentists. This interactive workshop takes place via Zoom on March 1, 2022 from 9.30am to 12.30pm.
ON-DEMAND WEBINAR: Introduction to human factors in dental practice
THIS 50-minute webinar explores the importance of understanding and recognising human factors in dental practice, including their impact on risk and team wellbeing.
This page was correct at the time of publication. Any guidance is intended as general guidance for members only. If you are a member and need specific advice relating to your own circumstances, please contact one of our advisers.
Read more from this issue of Insight Dental
Insight - Dental is published quarterly and distributed to MDDUS members working in dental practice throughout the UK. It provides a mix of articles on risk, dento-legal and regulatory matters as well as general features and profiles of interest to dentists.
In this issue