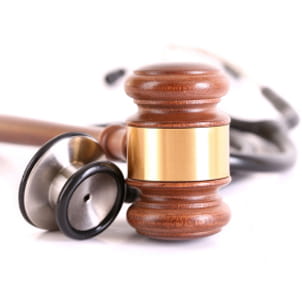 IT'S not uncommon for patients to request letters stating that they are either fit or not fit to undertake a particular activity. For example, a patient with a chronic but treatable cardiac condition may request a statement confirming he is fit to join a gym. A parent may ask for a letter stating that her child is not fit to take part in contact sports, or a pregnant woman may ask for a 'fit to fly' letter for her insurance.
Each request must be considered in line with General Medical Council (GMC) guidance and care taken to ensure appropriate consent is given and the patient is happy with the letter's content before it is sent. Such letters can provide factual medical information but the issue of providing an opinion is more nuanced. You should consider whether you are in a position to provide such an opinion, or if an independent specialist may be better placed.
Letters seeking excusal from jury service or a court appearance as a witness – sometimes known as 'soul and conscience' letters – are slightly different. Certain criteria may allow exemption, such as ill health or physical disability, but this is often not straightforward.
Guidance on applying for jury service excusal in Scotland1 states: "If you wish to apply for excusal on the basis of ill health or physical disability then you must enclose a medical certificate along with your response. This can normally be obtained free of charge from your GP… If your doctor considers your condition is long term or unlikely to change, please ask your doctor to include this information in your medical certificate."
Similar guidance in England2 states that patients must write to the Jury Central Summoning Bureau explaining the reason for excusal including evidence such as a "letter from your doctor".
In writing such letters the doctor must be satisfied that the patient is unable to attend court, bearing in mind the GMC guidance in Good Medical Practice: "You must be honest and trustworthy when writing reports and when completing or signing forms reports and other documents." It is often helpful to consider whether you would feel comfortable providing evidence in court regarding your opinion. If not, this could suggest an opinion should not be provided.
Common wording in such letters would be: "I hereby certify on soul and conscience that X is suffering from Y and is therefore medically unfit to attend jury duty and I therefore support X application to be excused on the grounds of ill health."
Consider the following scenario:
A young man, Mr P, attends his GP complaining of extreme anxiety and insomnia. He feels nauseous all the time and describes a tight feeling in his chest with palpitations. His symptoms have been present for several weeks and are getting worse and he now struggles to leave the house. The GP examines Mr P and asks what he thinks is causing the symptoms.
He explains that he recently witnessed an assault outside a pub and gave a police statement. Now he has been called as a witness to attend an attempted murder trial at court. Mr P is having nightmares about the incident and feels unable to attend court. He then says: "My cousin got a letter from her doctor excusing her from jury duty with panic attacks and she suggested I can get a letter from my doctor saying I am not fit to attend court…. can you write that for me?"
The GP is uncertain what to do.
It's important to note here that, while there is a significant difference between a citation for jury duty and a citation to attend as a witness in a criminal trial, the test for the GP remains the same.
In this scenario, the patient has material evidence to give that may be crucial to the trial. Just because he is anxious and worried about attending court does not mean he is medically unfit to attend. However, significant post-traumatic stress symptoms might mean a patient should not be forced to give evidence, or that protective measures should be put in place.
If there is a medical condition that would limit the ability for a witness to give evidence we would advise writing a report clearly setting out the patient's medical problems and why these would make giving evidence difficult. It would then be a matter for the court to consider whether steps could be taken to assist giving the evidence, for example being behind a screen or remotely by video link. In particularly difficult cases it is often helpful for expert, specialist input to be obtained by the courts. Directing the court down this route can sometimes be the best approach.
These decisions can be difficult to make, so if in doubt phone MDDUS for advice.
Dr Susan Gibson-Smith is a medical adviser at MDDUS and editor of GPST
Resources
1 Scottish Courts and Tribunals Service. Guide to Jury Service Eligibility and Applying for Excusal.
2 GOV.UK Jury Service: Delaying or being excused from jury service.
This page was correct at the time of publication. Any guidance is intended as general guidance for members only. If you are a member and need specific advice relating to your own circumstances, please contact one of our advisers.
Read more from this issue of Insight Primary
GPST is published twice a year and distributed to MDDUS members in GP training throughout the UK. It provides a mix of articles on risk, medico-legal and regulatory matters as well as general features and profiles of interest to trainee GPs. Browse all current and back issues below.
In this issue