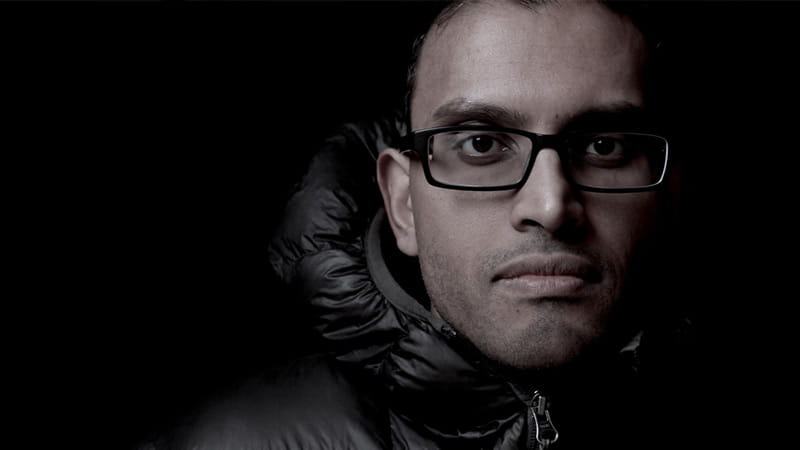 AT THE end of a busy day in practice, GP Thushara Goonewardene swaps his stethoscope for headphones to make dance tracks in his role as a successful London music producer.
So far it's been a well-kept secret, with most of his patients unaware of their doctor's talents behind the decks. The former Saturday night radio DJ, who goes by the artist name of Fushara, first discovered his love of music at school and quickly became immersed in 1990s dance music culture.
He said: "I kind of fell into it because my friends were doing it. They would show me their DJ equipment and mix records at each other's houses. It seemed fun so I got involved and I kept doing it when I went to university because it is infectious. There wasn't really an agenda, to begin with, but in my twenties I wanted to take it a bit more seriously."
And Thushara, 35, could not have predicted where his early introduction to London's famous electronic music scene would lead.
Musical release
Before long, like many other successful music producers, Thushara was laying down his own drum'n'bass and techno tracks in his bedroom and later, as Fushara, went on to release music on various electronic labels. He has worked with acts such as Subject 13, and even collaborated with Justice and Metro, the duo behind the music label MJAZZ who were part of the early 1990s drum and bass revolution.
Coming from a hardworking Asian family, Thushara was expected to follow in the footsteps of his mother (a former ENT doctor) – and he did – but DJ-ing was also calling him. At medical school, he had to be very disciplined to balance studying with spinning.
The DJ admits his family "thought it was a fad" but says: "As the years went by, I was still doing it. My parents were very encouraging and they gave me my space to do it, because they saw how much I really enjoyed it.
"It was a bit intense at med school; there was a three-year period when I became quite regimental about it: I would go to uni, finish work, do music. I would dedicate a Wednesday afternoon and a Saturday afternoon to producing music."
Music was a release for Thushara but he did face criticism that at one point made him consider (reluctantly) giving up his passion.
"I didn't get a lot of understanding at university because that kind of hobby wasn't well accepted at the university I went to. It wasn't easy so I had to find my own way with that." Despite the negativity, he continued to follow his path.
Finding balance
Content with being a doctor-by-day and DJby- night, Thushara's working hours of 8am until 6pm in general practice means he has the work/life balance just right.
But reaching this point hasn't always been easy and the doctor-cum-producer admits he initially found it tough and struggled to balance the two roles.
Three years ago he moved from London to Derbyshire, leaving behind the capital's vibrant music scene, his family, friends and girlfriend, to complete his GP training at a medical practice in the Peak District.
During this time away from home Thushara began to feel isolated and he started to question his career choice and how it balanced out with his passion for music.
"In the last couple of years, I was finding it more difficult to continue doing both. The more responsibility I took on at work and the harder the exams got, I started feeling a lot of pressure.
"I was trying to assess my future – music started off as an absolute passion, then I thought 'actually, could I make a career out of this?', but there was no guarantee to make money from it.
"Becoming a GP was a serious step and it meant I couldn't make as much music, so I asked myself 'am I becoming more of a career man now? Is music something I have to do less of?'
"My motivation and inspiration were lacking and I felt my identity was slipping away."
Thushara found solace in the Lone Foundation, his own record label for releasing collaborations and projects which he set up with support from his video artist and graphic designer friends. The self-funded project paid off. Not only did it allow the London DJ/ producer to regain his motivation, it also inspired him to release his own album A Wasteland of Memories, a selection of down tempo and techno-influenced tracks, in 2015.
Forging a path
Now nearing the end of his three-year stint in Derbyshire, the medic is making plans to move back home to be nearer his two loves – his girlfriend and the London music scene: "I am looking forward to going back home. My patients are unaware of my music career. When I qualify and go back to London I will have to think about that!"
Credibility and your standing in the community in which you treat patients is hugely important for any GP, so is Dr Goonewardene concerned about this, especially given his issues at medical school?
"I don't think my credibility will be questioned as I am not a different person," he says. "I am the same person as a GP as I am when I am not a GP. If I bumped into a patient out of work at a bar or a club, I would be totally happy to talk to them about it."
Thushara feels that being a successful DJ and producer has, in many ways, benefited his career in medicine because of the transferrable skills he has built up and the relationships he has forged with people from all walks of life.
"I have made my best and most varied friends through music and medical school. The music scene is like a movement and, because you're in a relaxed environment, you learn things about people that they wouldn't normally tell you. They express themselves genuinely and I have a lot of experience meeting lots of different people that way.
"In a consultation, I try to draw on that to communicate with people in that way. I definitely think it has made me better with people as a GP, there's no doubt about that."
Laura Coventry is a freelance writer based in Glasgow
This page was correct at the time of publication. Any guidance is intended as general guidance for members only. If you are a member and need specific advice relating to your own circumstances, please contact one of our advisers.
Read more from this issue of Insight Primary
GPST is published twice a year and distributed to MDDUS members in GP training throughout the UK. It provides a mix of articles on risk, medico-legal and regulatory matters as well as general features and profiles of interest to trainee GPs. Browse all current and back issues below.
In this issue