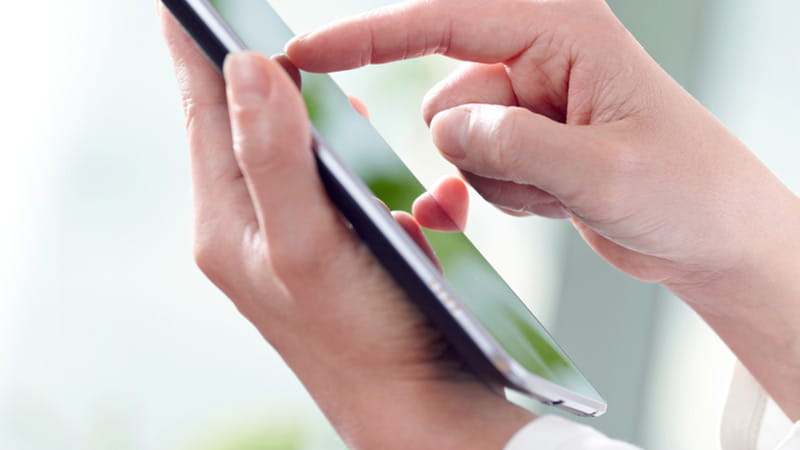 AS modern life gets faster, more and more shortcuts become available to us. Order your coffee via an app on your way to work and pick it up on the run. Have your groceries delivered any time you want. Same-day delivery? You got it. If only we could get that same instant gratification for our health…
Some believe this is possible. Patients are increasingly relying on the internet to self-diagnose. The reasons seem obvious enough: urgent appointments may not be readily available, the internet has all the answers (doesn't it?), and large sections of the public feel it is a chore to visit a doctor.
The rise in self-diagnosis
A recent survey by the Astellas Innovation Debate revealed that three-quarters of GPs noticed a marked increase in the number of patients "self-diagnosing" from the internet over the last year. These range from the worried well, to the proactive and genuinely interested, as well as to those seeking a particular quick fix ("Doctor, I think I have X. Will you write me a prescription for Y?")
Such is the pervasive role of the internet, it seems inevitable that some people will look up their symptoms online. It can be a fine balancing act for doctors when faced with patients who, prior to the consultation, have already sought a "second opinion" via their health app or a Google search.
Although the internet can be a helpful starting point in some cases, there is also a lot of inaccurate and misleading information. Patients should nevertheless be encouraged to take an interest in and be responsible for their own health, and discuss any concerns with their doctors. By working in partnership, patients may gain a better understanding of any condition or symptoms. At the same time doctors can improve their knowledge and achieve a greater insight into both their patients' symptoms and the reasons for their presentation.
Listen
Undoubtedly patients know their bodies far better than a doctor ever could, and it is important for clinicians to listen when they talk about their symptoms, especially in chronic conditions ("Doctor, this feels like an exacerbation of my COPD"). Doctors should acknowledge a patient's central role when formulating diagnoses and making decisions, being careful to remain professional in the care they provide. The GMC's Good medical practice reminds doctors that they must adequately assess a patient's condition, taking into account their explanation of symptoms as well as their views and values, before undertaking an appropriate examination.
Doctors may feel uncomfortable, intimidated or even threatened when presented with a dossier of information, complete with diagnosis, sourced from an app or the web. This can be exacerbated where the doctor is unfamiliar with the symptoms or condition described. Furthermore, doctors may feel the consultation loses its usual structure when patients arrive with a diagnosis in mind, and time that should be used to examine the patient may instead be spent looking through a patient's findings. Healthcare professionals, fortunately, are usually skilled in adapting their practice to meet each individual's needs, and resultant discussions can often help to build the doctor-patient relationship.
Working in partnership
Whatever your views, it is important to acknowledge a patient's research and not be dismissive, even when the proposed diagnosis seems improbable. Patients may feel that a doctor dismissing their concerns is also dismissing them. This can be damaging to your relationship and a source of complaints.
Patient-initiated research can provide a helpful starting point for investigating concerns and to dismiss it risks overlooking potentially serious health issues. Involving patients in their care is also beneficial for compliance, as research suggests they are more likely to engage with management plans that they have helped formulate.
There is much to learn as a doctor and it is impossible for us to know it all. So when a patient offers a considered and subjective review of their own symptoms and circumstances, it can be a helpful opportunity for professional development.
Work within your competence
MDDUS has handled many cases where patients have requested investigations or treatment as a result of internet research, and it is important that doctors use their professional judgement. The GMC expects doctors to work within the limits of their own knowledge and expertise, and clinicians are not obliged to provide treatment simply because a patient wants it.
GMC guidance Consent: patients and doctors making decisions together states: "If the patient asks for a treatment that the doctor considers would not be of overall benefit to them, the doctor should discuss the issues with the patient and explore the reasons for their request. If, after discussion, the doctor still considers that the treatment would not be of overall benefit to the patient, they do not have to provide the treatment."
Doctors should then explain to the patient why they don't want to provide the treatment and explain any other options that are available, including the option to seek a second opinion.
In future, patients will likely have more and more information at their fingertips. While some may attend with a plausible diagnosis in mind, doctors are obliged to interpret this information following a focused history and examination, applying their clinical acumen and experience. As technology evolves, so too will the relationship between patients and doctors. Perhaps this is the true partnership that professionalism requires of doctors. For all its advances, however, the digital age cannot offer the skilled unravelling of clinical clues instantly, at the click of a mouse.
Dr Greg Dollman is a medical adviser at MDDUS
This page was correct at the time of publication. Any guidance is intended as general guidance for members only. If you are a member and need specific advice relating to your own circumstances, please contact one of our advisers.
Read more from this issue of Insight Primary
GPST is published twice a year and distributed to MDDUS members in GP training throughout the UK. It provides a mix of articles on risk, medico-legal and regulatory matters as well as general features and profiles of interest to trainee GPs. Browse all current and back issues below.
In this issue