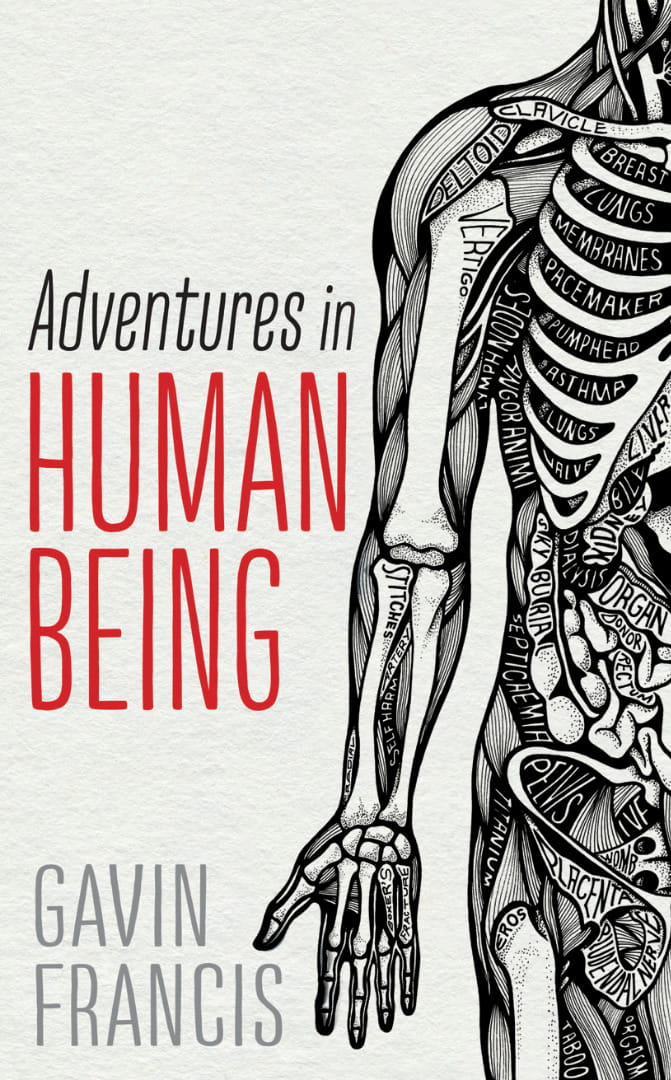 "AS a child I didn't want to be a doctor, I wanted to be a geographer," writes Gavin Francis in the first line of the prologue to his new book Adventures in Human Being. It is almost by way of explanation as to why the author and GP would follow two popular travel adventures – first in the arctic (True North) and then as a resident medic on a remote British ice station (Empire Antarctica) – with a fascinating riff on human anatomy and medicine.
Here Francis turns his geographer's eye inward on a "journey through the most intimate landscape of all: our own bodies". In a series of linked essays ordered from head to toe "like certain anatomy texts" Francis explores how culture "continually reshapes the ways we imagine and inhabit the body". It is both an eclectic collection of medical curiosities as well as a thoughtful account of his own encounters with the human landscape in his varied career as a doctor.
Starting in chapter one he describes first attending neuroanatomy lab as a student ("forty brains in buckets") and finding the pineal body which Descartes described as the "seat of the soul" – that leading into an account of his later training observing a neurosurgeon mapping "eloquent" tissue on the surface of the brain to preserve speech function in a woman undergoing a procedure to treat severe intractable epilepsy.
So it goes with each part of the body: an account of how Leonardo da Vinci's meticulous dissection and drawings of facial muscles in cadavers echoed his earlier appreciation of human expression as captured in his painting of The Last Supper, or a motorcycle accident leading to a consideration of shoulder injury as depicted by Homer in the fall of Troy.
The broad sweep of the material is subtly handled and never feels laboured or over intellectual. It can also be quite funny. In a chapter on the hand, Francis asks an A&E patient with a smashed fist of questionable origin: "What's your job?"
"I'm a pickpocket," he says with a wry smile, "what's it to you?" To which Francis replies: "Just checking you weren't a concert pianist."
This page was correct at the time of publication. Any guidance is intended as general guidance for members only. If you are a member and need specific advice relating to your own circumstances, please contact one of our advisers.
Read more from this issue of FYi
FYi is published twice a year and distributed to MDDUS members in Foundation Year 1 and Foundation Year 2 training programmes and final year medical students throughout the UK. It provides a mix of articles on risk, medico-legal and regulatory matters as well as general features and profiles of interest to trainee doctors. Browse all current and back issues below.
In this issue