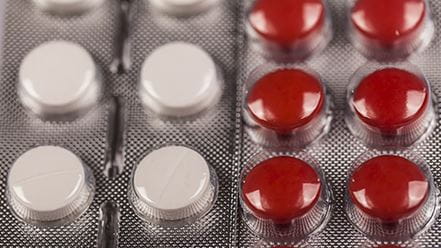 TRAINEE doctors are responsible for two-thirds of all hospital prescribing – but just how much time have you spent being taught how to do it safely?
The Royal College of Physicians (RCP) have branded the quality of education in this area as "variable" and believe junior doctors need more practical advice as well as encouragement to learn from their mistakes.
They have criticised a "lack of a concerted effort to address the safety culture around safe prescribing" and said junior doctors are often unaware of their mistakes and do not always receive the necessary feedback to help them learn and improve.
The College have published Supporting junior doctors in safe prescribing which sets out a number of key recommendations, including greater support from hospital trusts to create safer working environments for junior doctors to prescribe.
The recommendations are:
• Prescribing induction should be practically focused and should cover key safety principles.
• Postgraduate medical education leads must work collaboratively with medication safety officers to identify opportunities to promote safer prescribing within the wider curriculum.
• Junior doctors should be provided with regular feedback on prescribing errors; this should be done in a structured and supportive manner.
• Incident reports and other routinely collected data on prescribing errors should be used to identify areas for improvement and should feed into both quality improvement initiatives and postgraduate education and training.
• Active efforts need to be made by trusts to create safer working environments to support safe prescribing.
• Implementation of these recommendations within trusts should be supported by a board level director with responsibility for quality and safety.
Risk factors
The report cites the EQUIP (Errors – questioning undergraduate impact on prescribing) study which showed average prescribing error rates are highest for FY2 doctors at 10.3 per cent, compared to 8.4 per cent amongst FY1s and 5.9 per cent amongst consultants. EQUIP found almost 30 per cent of prescribing errors by junior doctors related to omission on admission and just over six per cent to omission on discharge.
The RCP report also reveals the classes of drugs most commonly involved in prescribing errors are analgesics, antimicrobials, bronchodilators, antianginals, corticosteroids and controlled drugs. Prescribing for elderly patients and those with renal or hepatic impairment are highlighted as other areas of difficulty for FY1 prescribers.
The causes of errors are described by the RCP as "complex and multifactorial", suggesting that "multiple interventions" targeting different parts of the prescribing process are needed to support trainees to prescribe safely.
They pick out key risk factors in the hospital environment, including inadequate staffing, high pressure and time constraints. Individual risk factors include lack of knowledge/experience; feeling tired, hungry, stressed or unwell; and a perception that prescribing tasks are routine or not of high importance. In a broader context, risk is increased due to poor systems which may lack standardisation and where staff may be unfamiliar with drug charts or e-prescribing.
Safe practice
The RCP list a number of key safety principles for prescribing. These are:
• Taking an accurate drug history
• Checking for and acting on allergies and sensitivities, drug-drug and drug-disease interactions
• Involving patients in prescribing decisions, where possible
• Identifying and using reliable and validated sources of information when prescribing
• Only prescribing within one's own scope of practice, and seeking help where necessary
• Taking responsibility for one's own prescribing
• Being receptive to feedback on prescribing errors
• Employing timely and effective communication around prescribing, particularly on hospital discharge.
Prescribing induction training for new doctors, the RCP advise, should also familiarise them with local prescribing systems, e.g. the drug chart or electronic prescribing system. It should include interactive, practical prescribing exercises and highlight locally available tools and resources to support safe prescribing. New doctors should be encouraged to build relationships with pharmacists.
Trainees are encouraged to make use of resources such as the BNF, which is also accessible via a smartphone app.
MDDUS medical adviser and FYi editor Dr Naeem Nazem has taken many calls from doctors in training about safe prescribing.
He says: "Prescribing the right drug, in the right dose, to the right patient, is one of the most important responsibilities of any doctor." He encourages doctors to write legibly, check dosage and frequency, confirm the route of administration for the drug and consider drug interactions.
He adds: "Above all, don't be afraid to seek help if you are unsure. As well as the national and local formularies, you should take advantage of the knowledge of those around you. The ward pharmacist will be able to provide valuable advice on dosing regimens and possible drug interactions. You should also ask senior colleagues to clarify any drugs they ask you to prescribe which are unfamiliar."
Joanne Curran is managing editor of FYi